Welcome to Pilton Infants' School
Feed the Mind, Free the Imagination and....
Enjoy The Learning Adventure!
'An Outstanding School' Ofsted
A welcome to Pilton Infants' School!
Our Vision
To treat everyone as valued learners and working in partnership with others, ensure success for all
Welcome to our website which shows the special qualities that Pilton Infants' School offers. We hope it conveys the happy and secure atmosphere that the children are able to enjoy.We would like this website to present a face to the wider world and give it a place within the Global Community.
Although pictures and words cannot show exactly what our school is really like, hopefully it gives you some idea of our school 'Family' and just like a family album, helps you to share in some of the magic moments we experience every day.
Our passion for learning enables us to plan the most exciting, relevant and challenging experiences which enable children to think deeply about the world they live in and their influence on it.
We all have a real pride in our school and in our achievements. Have a look at the Children's pages for more photos and information about the learning that takes place here.
Our Aims, Values and Ethos
Pilton Infants' School is a place where:
Every child can succeed through hard work, perseverance and commitment and it is our job; working in partnership with parents, to enable this to happen;

Everyone is valued for who they are and what they do;

Everyone is a learner, whose achievements are praised, celebrated and rewarded at all levels;

We enjoy rich and meaningful learning experiences which will positively influence the rest of our lives;

We learn to be competent, confident individuals with integrity and spirit; ready to take responsibility, to support and nurture others;

We learn to become fascinated by nature, intrigued by attempts to manipulate the world, to recognise human achievement and failings;

We will all enjoy creative, sporting, cultural and innovative opportunities, appreciate cultures, sensitivities and orientations and ultimately become qualified to take on the next stage in the learning journey.
By the time our children leave our school we make sure they have:
- learned about life in different places around the world and in different times in history;
- raised money for charity;
- learned how to keep safe and healthy including online;
- sponsored a child in Africa;
- explored the natural world, including the beach or forests;
- taken part in a stage show;
- enjoyed sports activities both in school and in specialist settings e.g. tennis and swimming;
- produced art work to go on display for all to see;
- and much, much more!
Our learning heroes
We have five special friends at Pilton Infants' School who help us develop our Thinking and Learning Skills and Behaviours. We teach our children to reflect on how they grow and learn and we celebrate these skills each Friday in our Celebration Assembly:
- Carrie Caring looks out for others and cares about their feelings. She shows empathy and is tolerant and inclusive of all children, after all, you can never have too many friends!
- Timmy Team Worker loves learning alongside other children. He values the ideas and input of everyone in his group and makes sure everyone is heard. He recognises the strengths of others and is able to take turns, share and solve problems with others.
- Bobby Bounce Back never gives up. If something goes wrong or he gets stuck he thinks carefully about what has happened and tries a new approach. He knows he can learn from his mistakes and feels great when he finally achieves something he's been working towards, even if he needs a helping hand sometimes.
- Billy Bright Idea is independent and loves to solve problems. He is creative and tries different approaches in his learning.
- Carly Can-Do has a positive attitude towards her learning. She knows that if she works hard she can achieve anything and can overcome obstacles.
All our friends work together and show us how these skills link together.
Here are some other ways we promote British Values:
Challenging Gender Stereotypes.
Year 2 have been learning to write letters of persuasion, using different approaches such as begging, making promises and making threats. We started talking about toys and how adverts stereotype. For example, girls play with dolls and boys play with dinosaurs. The children were up in arms about it and decided to write to the toy manufacturers to persuade them to change this. We sent lots of letters (examples further down) and we got a response from Argos!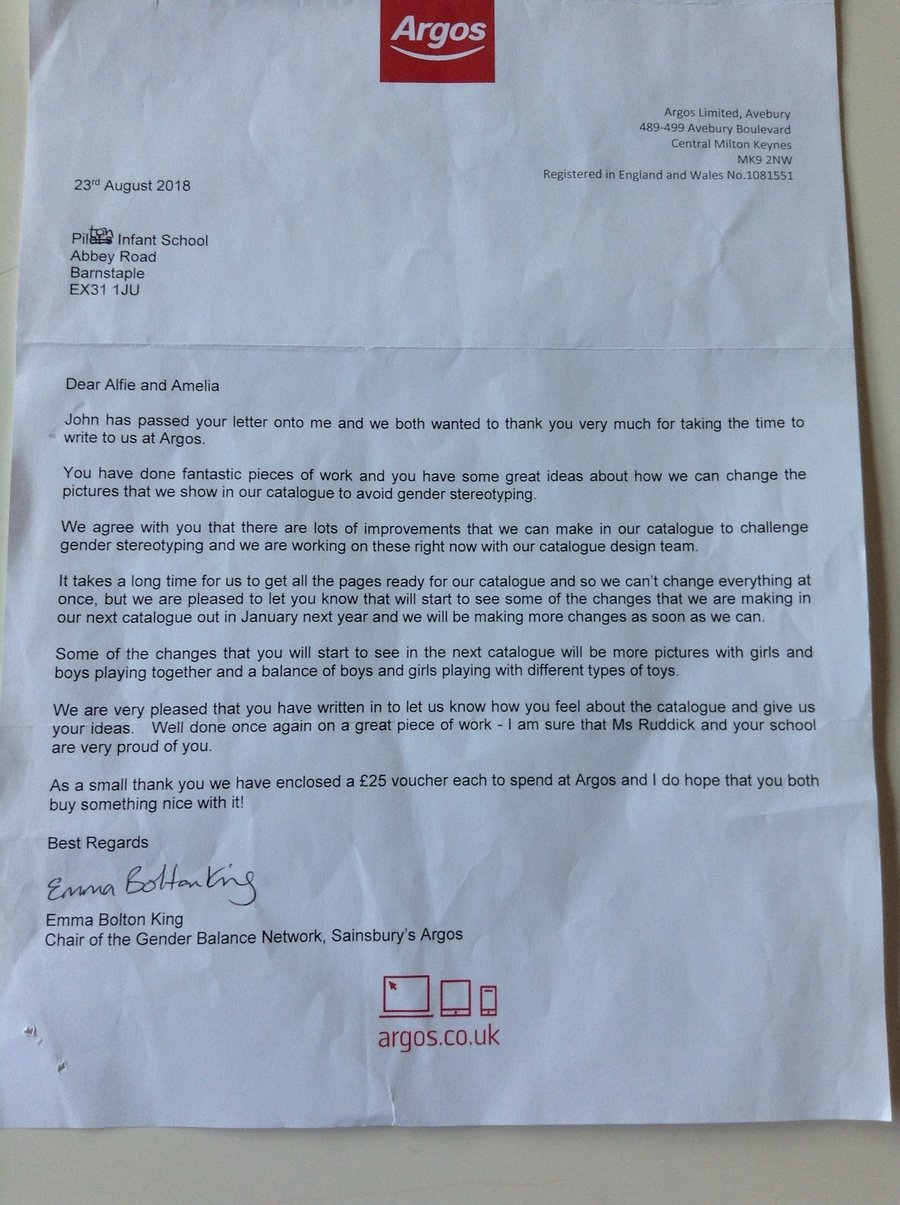 Election 2017.
In Year 2 we learned about the General Election and the importance of voting. The children were surprised that in the past not everyone was allowed to vote and thought they should be allowed to vote at 16. We shared some films from Newsround and looked at the main parties and their manifestos. We had some interesting debates about immigration and our borders, paying taxes and whether children should have free school lunches.
After that, we had our own secret ballot. The results are below and we look forward to seeing the real results soon...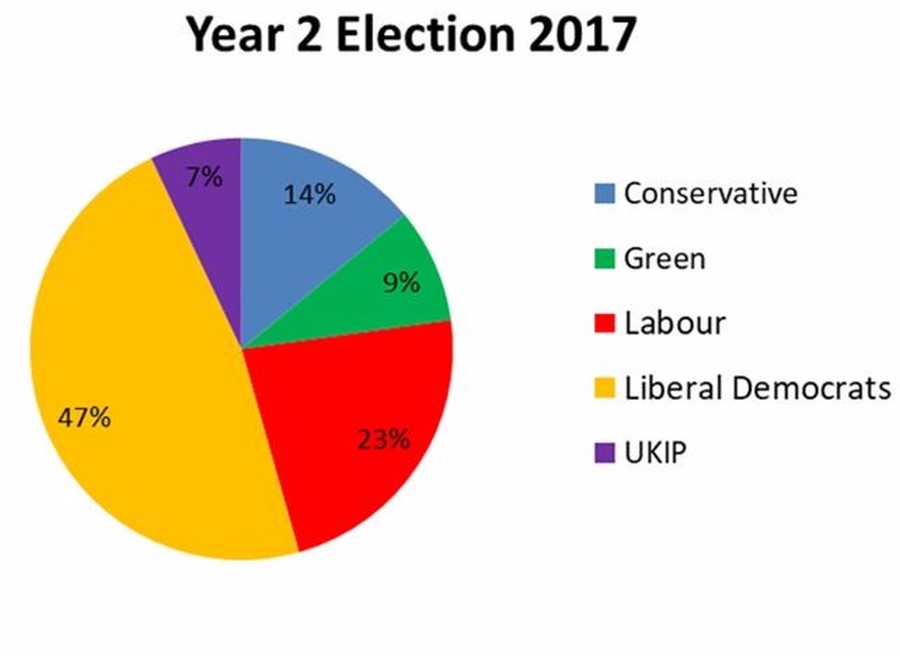 Learning About the Rights of Women.
As a school we sponsor a little girl in Uganda through the charity, Plan UK. Our sponsorship enables her to go to school. In Year 2, we looked into another aspect of Plan UK's work to support their "Real Cinderellas" campaign which is part of #Because I am a Girl.
The children learned about girls from Togo who are trafficked into Nigeria (sometimes by family members) to become domestic servants. In response to this, our children became 'real Cinderellas' themselves and spent the weekend doing jobs around the house for their families. We raised £88 for the charity and Reuben, Tyler and Ellie were among the children that were celebrated for completing the most jobs (including cleaning out the guinea pigs, doing the washing up and hanging out the washing).
Alongside this we learned about gender roles and how to challenge gender stereotypes. We watched a film about female fire fighters and we even had an astrophysicist in who was a woman. We enjoyed some heated debates about whether women can do the same jobs as men!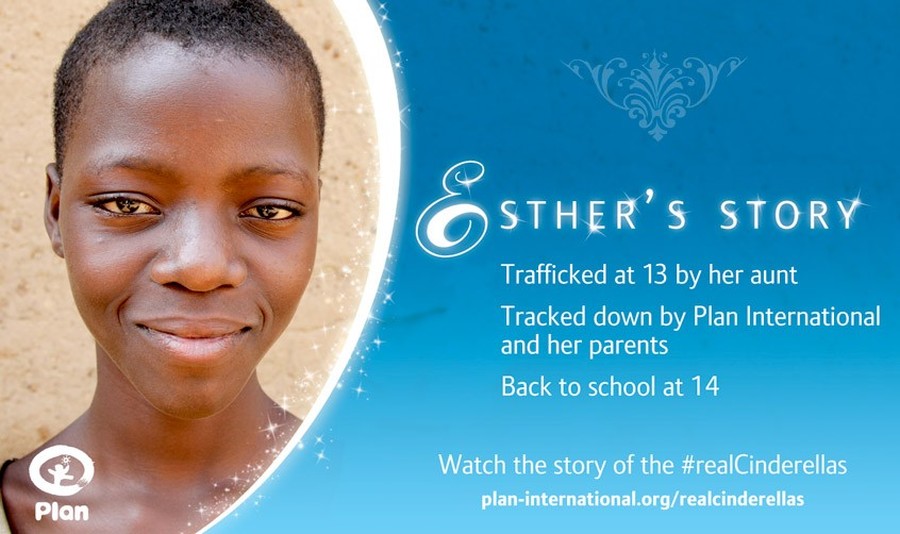 Learning About Our MP.
Year 2 lobbied our MP, Mr Heaton-Jones (pictured below), about a proposed landfill site on our school. We prepared a campaign and our objections and he came to listen to our case. As a result he decided the landfill could not go ahead!
At the beginning of each year, every class discusses the way they would like their year to be. We agree how we think we should behave and treat each other and what our attitudes to learning should be. The children are also asked about what they want from their teacher and what they would like to learn.
Year 2 went to Green Lanes to take part in an event to commemorate the centenary of the 1st World War. We joined children from Pilton Community College, Pilton Bluecoat Academy and Pathfields School to sing some songs from the time of WW1.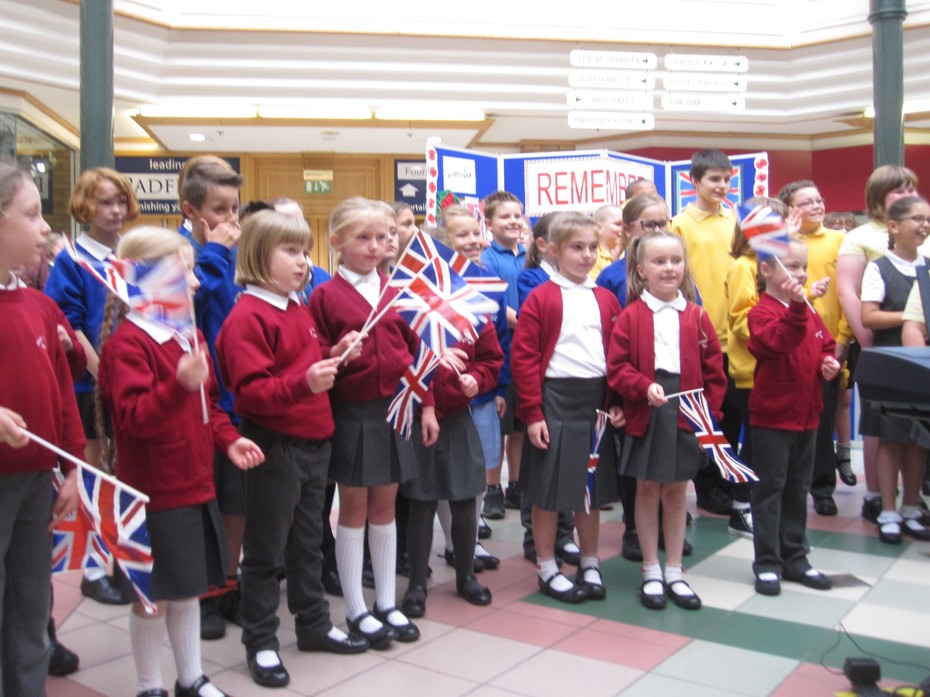 On the 11th November, half of Year 2 attended a Remembrance Service at the War Memorial in Rock Park to remember those who have fought and given their lives to keep our country safe. We laid wreathes of poppies, planted wooden crosses and observed two minutes silence. Some of our Dads who serve with the Armed Forces were able to join us. It was a very moving morning.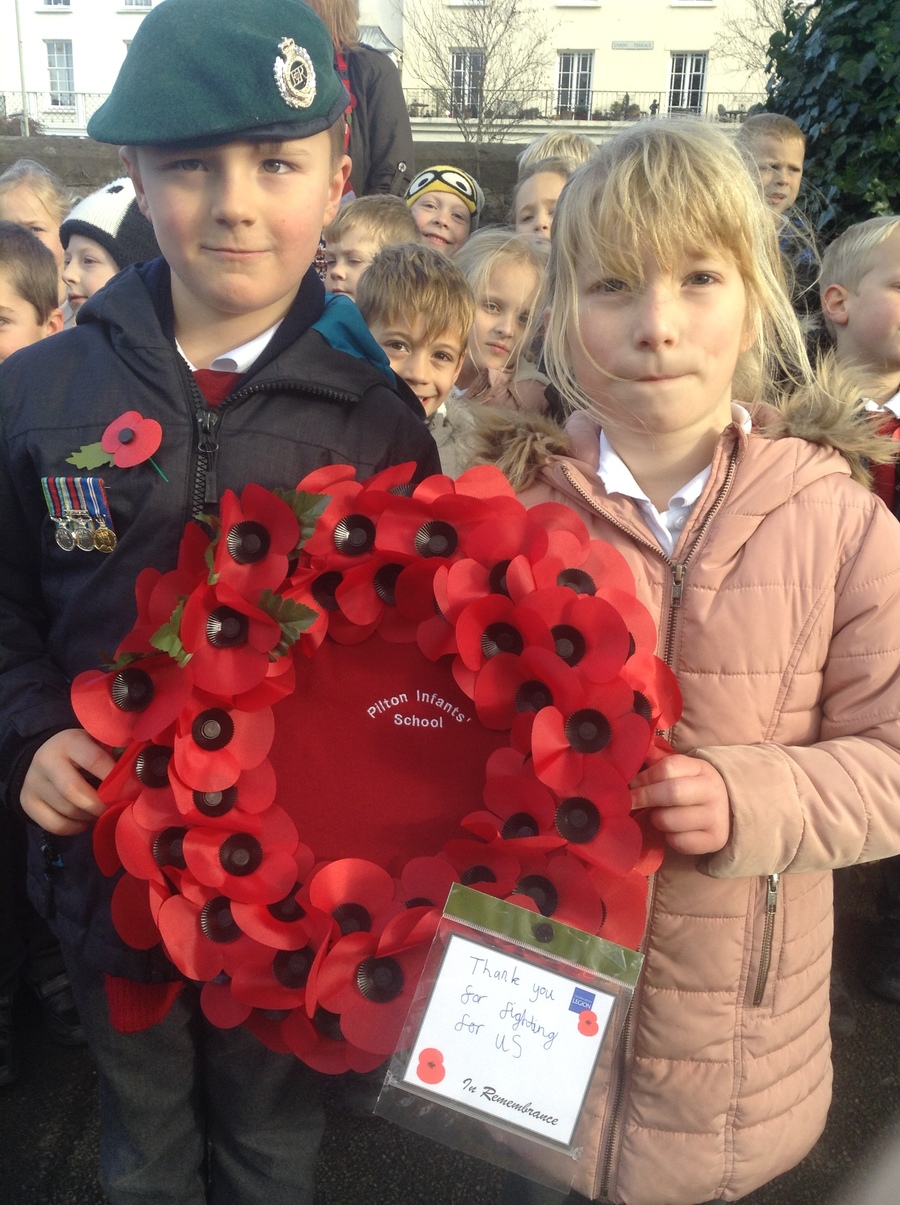 Fundraising.
Following the news about the families who were travelling from countries like Syria into Europe, we wanted to raise some money for the Red Cross Refugee Appeal. We had a non-uniform day and raised £161!
We do a lot of fundraising at school for a number of causes. We sponsor a little girl in Africa so she can go to school, we raise lots of money for the PTFA so the children can have lots of enhanced learning experiences, and we support events such as Children in Need and Comic Relief. Here are some pictures of Red Nose Day where the theme was "Make your face funny for money." Some of the children got to "make-over" the teachers. We raised lots of money. Here are the results!