Welcome to Reception 2020-2021
We are extremely happy to welcome our new children who have joined our learning family at Pilton Infants' School this September.
This year our classes have been named after animals.
Miss Welby and Mrs Smale are teaching in Kingfisher Class.
Mr Daunton and Mrs Saltearn are teaching in Otter Class.
Mrs Johnson is teaching across both classes.
The children in both classes will be in one "bubble" and they will be sharing the outside learning areas and the middle room where the role play area is situated.
This year, Reception classes start school at 9.10am and we finish at 3.30pm.
Please scroll down to see our Autumn Newsletter which details this term's topic and contains other information.
There is also lots more information about the staff and how you can help at home in the "Parents" tab and the "New Children 2020" section.
Welcome to Reception 2019-2020
There are two parallel classes again this year, Class One and Class Two.
Class One
Class One will be taught by Miss Welby. Mrs Smale will also be in Class One as the teaching assistant.
Class Two
Class Two will be taught by Mr. Daunton. Mrs Saltearn will also be in Class Two as the teaching assistant.
Mrs Johnson is the higher level teaching assistant based in Reception and she will be working across both classes throughout the year.
We would like to extend a warm welcome to all of our new children and parents who have joined the school. Our topic for the beginning of the year is Superheroes. This will include a range of fictional heroes as well as real life heroes. Our topic will also include our Pilton Learning Heroes, beginning with Carrie Caring.
Our Newsletter for this term is below so you can see some of our learning during this term.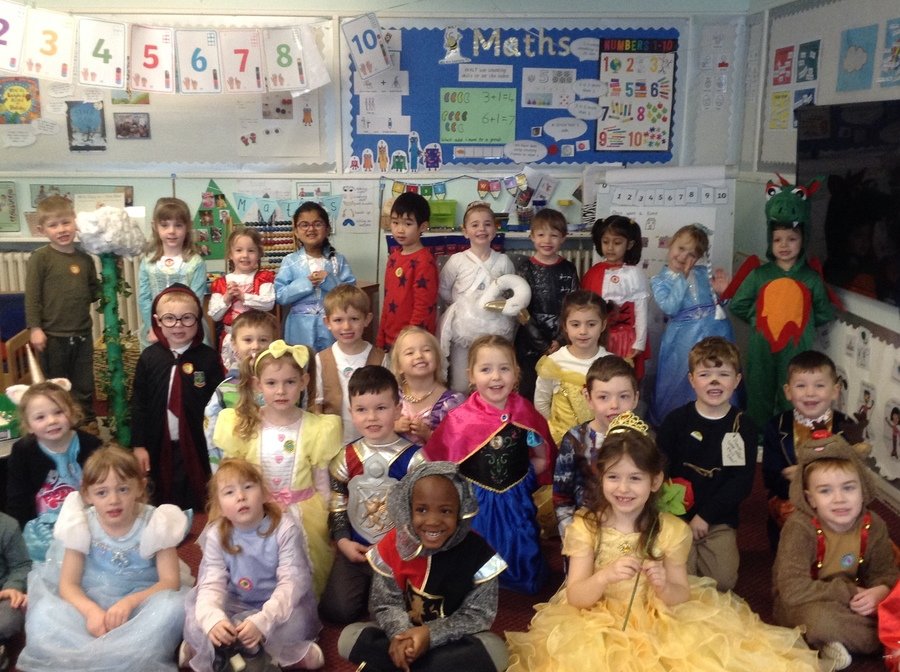 World Book Day 2020
The children had lots of fun dressing up for World Book Day. The theme was traditional tales. We had a great assembly and some of the Reception children even took part in acting out 'Little Red Riding Hood' and 'The Three Bears' to the rest of the school.
October 2019 Update
The children have enjoyed our Super Heroes topic and we have been learning about real life heroes. We have arranged visits from the real life heroes that the children wanted to meet. Our first visit was from the Guide Dogs organisation. After an inspirational talk from several volunteers and a recipient of a guide dog, the children were able to ask questions and find out more about the work of the organisation. Before the end of this half term we have visits from the Fire Service, The Beach Lifeguard Team and a Police Officer. Next half term we have arranged a visit from a Devon Air Ambulance Paramedic.
The children will also be introduced to our next Pilton Learning Hero, Timmy Team Worker.
Visit From the Fire Fighters and Community Police Officers October 2019
This week the children were joined by several real life heroes. Our first visitors were from the Fire Service. We learnt about their job roles and we were shown the uniform and equipment. The children were able to get into the fire engine and even got to use the hoses. It was a fantastic visit which really enhanced our heroes topic.
Our second visit was from two Community Police Officers. The children learnt all about the role of a Police Officer and they were shown the different equipment that Police Officers use on a daily basis. The control room even contacted us by radio and the children were able to say good morning back to the control room. The children tried on several different types of helmet. The visit ended with a tour around the Police van and we got to turn on the VERY loud sirens!
A big thank you to the Fire Service and the Community Police Team for taking the time to visit us at Pilton Infants' School.
Visit from Exmoor Zoo October 2019
Exmoor Zoo visited the school and brought some of the animals with them. After learning about animal habitats the children met several animals and got to stroke them if they wanted to.
The first visitor was a brightly coloured corn snake. The children though that he felt "smooth" and "soft". Next was a "fluffy" mouse. Next we met an animal that has a skeleton on the outside of it's body-a cockroach. The children thought he was "shiny". After meeting a giant land snail the children finally got to meet a Tawny owl. Mrs Smale opened the bird box and the owl flew silently back through the hall, over the children's heads and back into the box.
It was a fantastic visit which we all thoroughly enjoyed.
Please see some photos from the visit in the slideshow below.
Welcome to Reception 2018/2019
Class 1 is taught by Miss Ezell with Mrs Smale supporting as Teaching Assistant.
Class 2 is taught by Mr Daunton with Mrs Saltearn supporting as Teaching Assistant.
Mrs Johnson (Higher Level Teaching Assistant) is also based in Reception providing opportunities for children to undertake additional small group work.
Maths in Reception
In maths we have learnt that when we order things by height we use the language ' shortest, the middle, tallest.' We were able to help the zoo keepers to order their giraffes. We have also explored shapes, we can count the number of sides and the number of corners. We found out the number of sides is the same as the number of corners. We can use language to describe where an object is using 'in front' and 'behind.' Recently we have been looking at counting objects. Did you know it is best way to count objects is to line the objects up and then give each one a number as you touch it. We are also exploring over the term counting actions and objects that can't be moved. We will also be exploring totals.
English
In English we created a story map of 'Going on a Bear Hunt,' to learn the story from memory. We even went on our own bear hunt, there were lots of things we had to go through, we even found a Bear! We have been inspired to write our own endings to the story. Over the next half term, we will be exploring our reading and understanding of a sentence.
Our topic is Animal Magic, we made our own Animals to inspire our writing. We used ordinary objects such as bottles and boxes to make our animals. We explored different ways to attach our materials, we chose masking tape as it is very sticky, we can tear it and you can even paint on top of it. We have also look carefully at the patterns, textures, and colours of animals. When decorating our animals, we have carefully chosen our colours to look just like the real animals. Keep an eye out in the classrooms for our junk model animal display coming soon!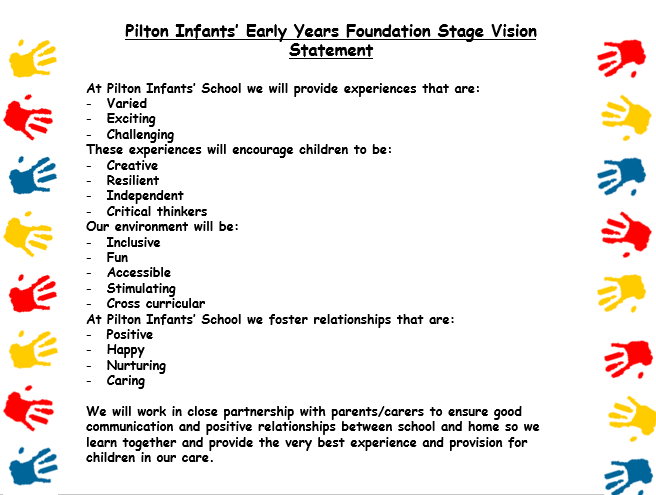 Rosemoor Gardens Visit June 2019
We had a great time visiting the gardens at RHS Rosemoor. We explored the gardens and then we went on a bear hunt through the forest.
We made forest creatures from clay and natural objects. We listened to a creation story and then placed our creatures around the forest.
Saunton Beach Visit July 2019
We visited the beach, played beach games and had a picnic.
We enjoyed an ice lolly and we had a paddle in the sea!
Pilton Infants' Early Years Foundation Stage
Welcome to Reception! Our Foundation Stage consists of two classes. Class 1 is taught by Miss Walker, Mrs Smale and Mrs Lavercombe. Class 2 is taught by Mr Daunton and Mrs Johnson. We also have Mrs Saltearn who works across both classes! We would like to welcome Amy Wilson a trainee teacher from SCITT who will be working in reception in the autumn and spring term.
Reception 2017/2018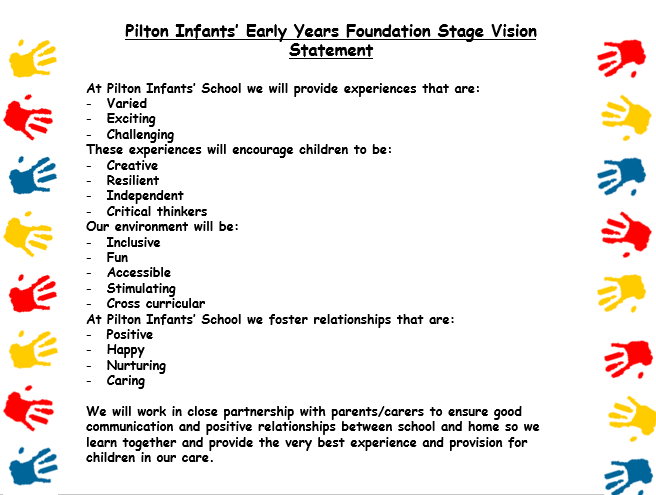 Class 1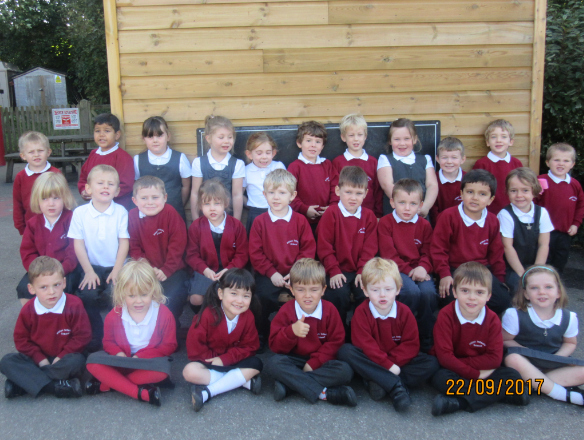 Class 2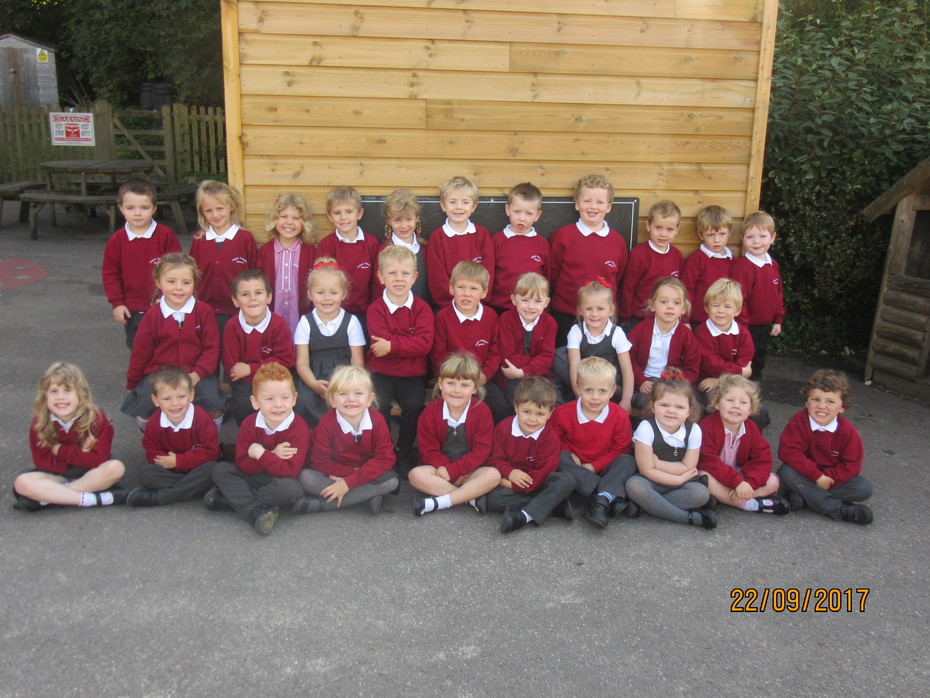 Summer Term 2018
In the second half of the summer term we have been learning about 'The Great Outdoors' this has included learning about plants and flowers and how they grow. We have grown our own beans and observed the changes that have taken place. We have also had exciting visits to Pilton Park and Rosemoor! See photos below!
Rosemoor 2018
The children loved their visit to Rosemoor. They enjoyed a workshop about how plants grow, went on a bug hunt, planted lettuce plants and tasted fresh peas and beans. They also had a lovely walk around the gardens and of course a play in exciting play areas there!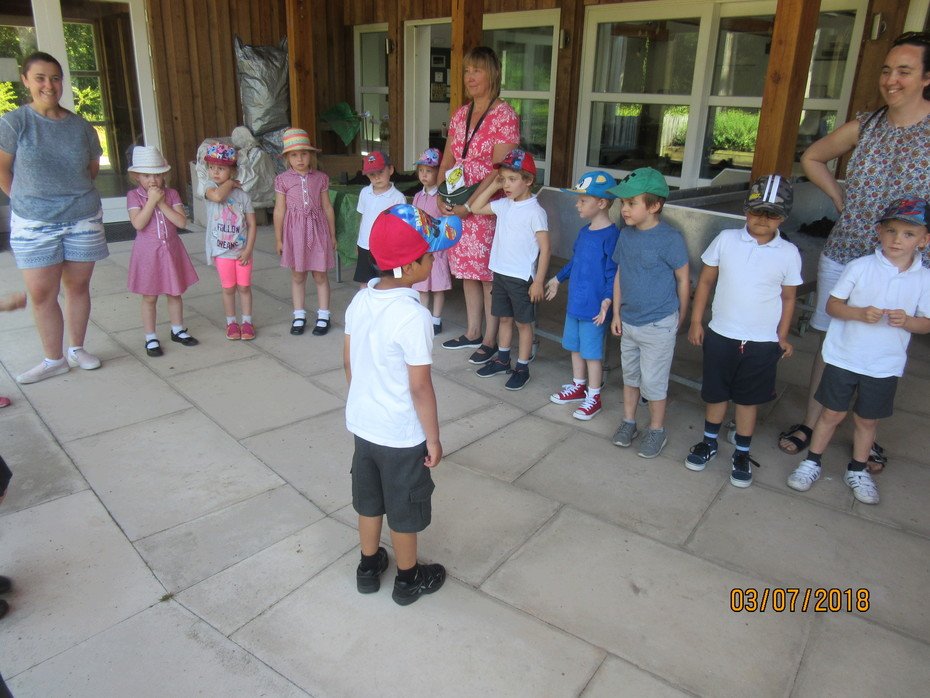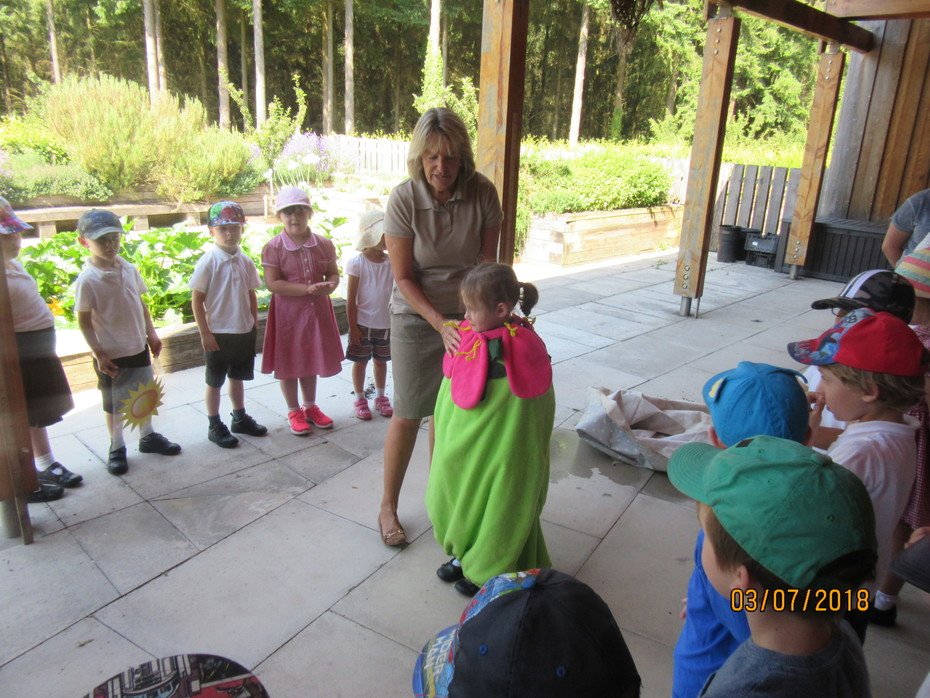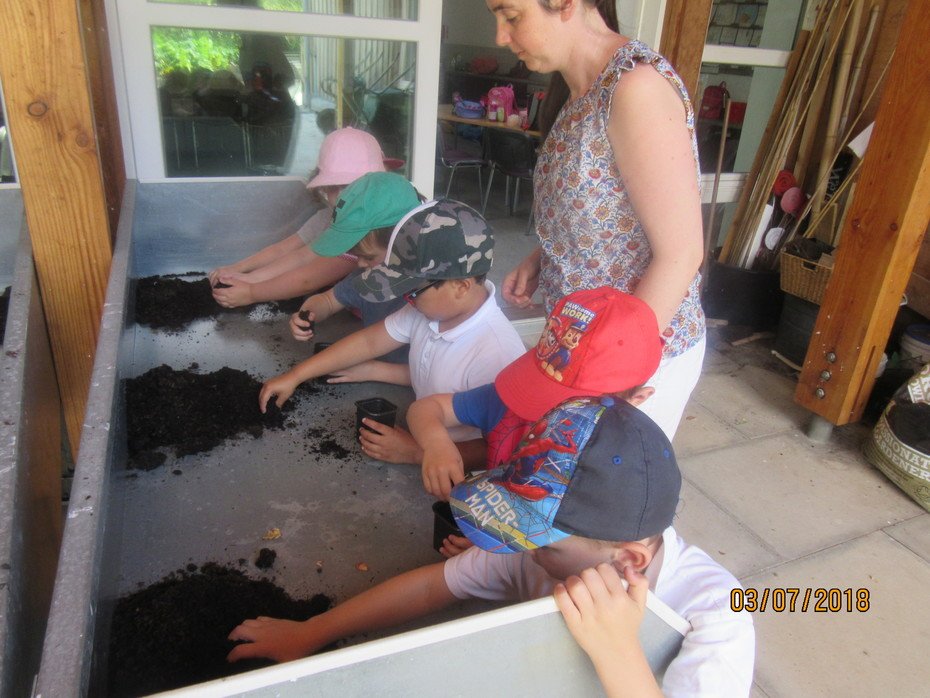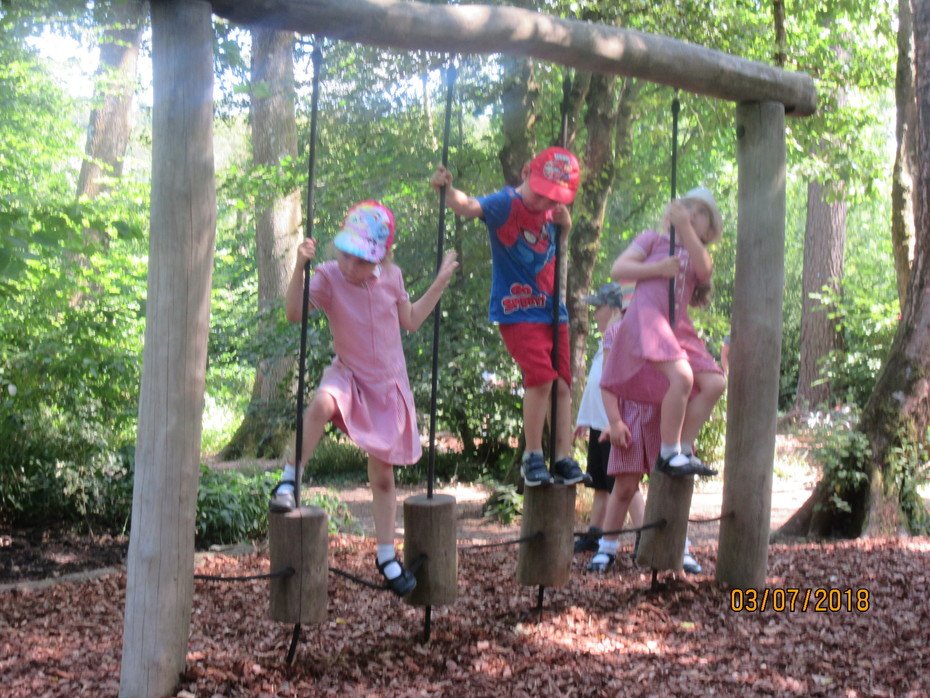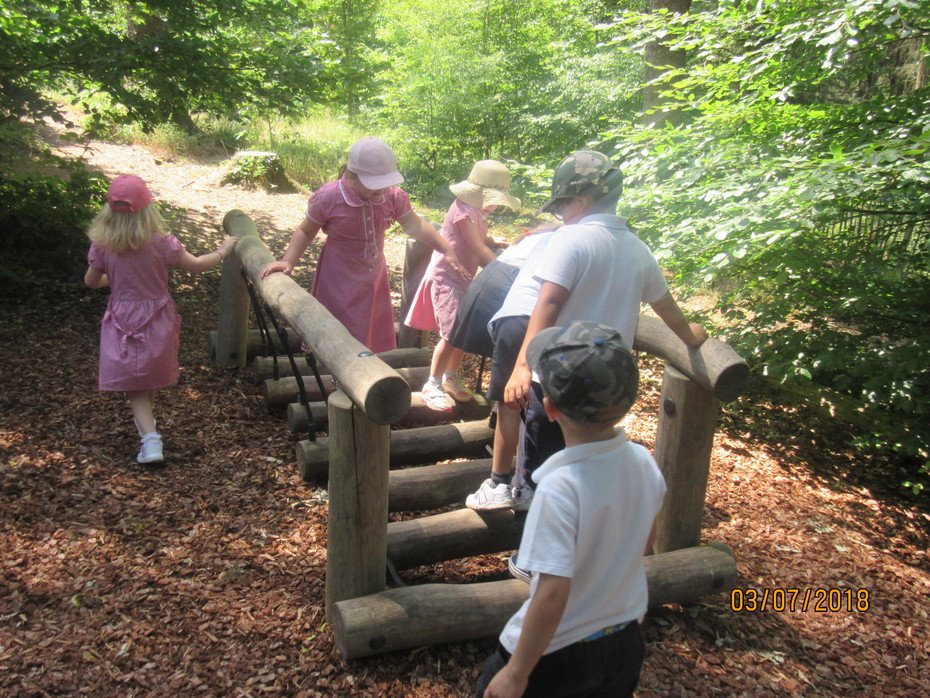 In the first half of the summer term Reception are learning about Fairy Tales. We will be learning to retell stories such as Jack and the Beanstalk as well as other traditional tales.
We have already enjoyed a visit from the RNLI Lifeguard team to talk about beach and sun safety. The children enjoyed dressing as Lifeguards and learning about the beach flags and the role of the Lifeguard team. There are a selection of photos below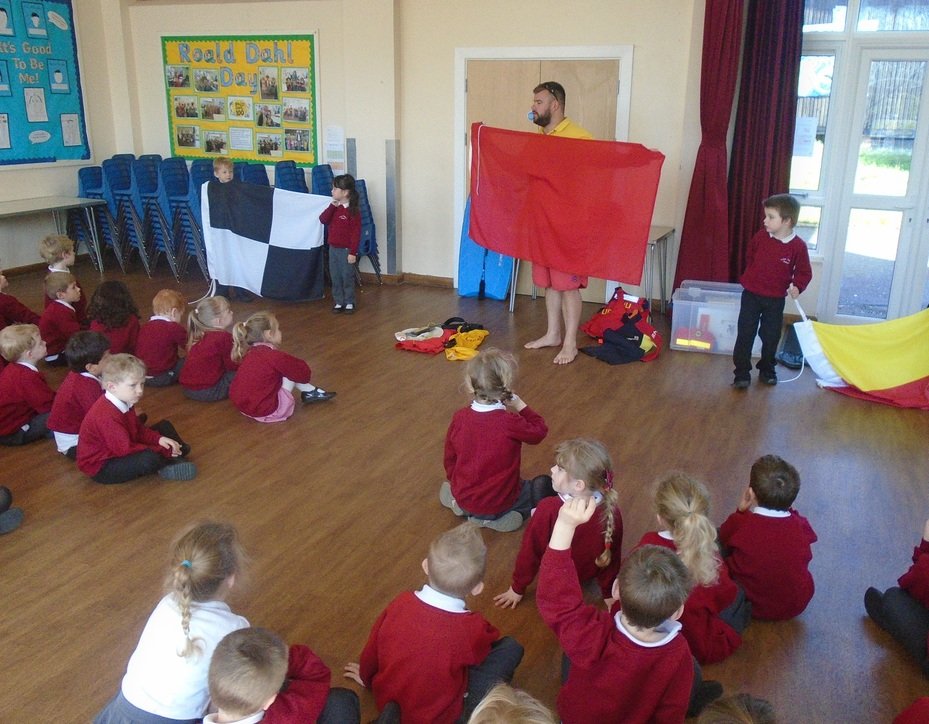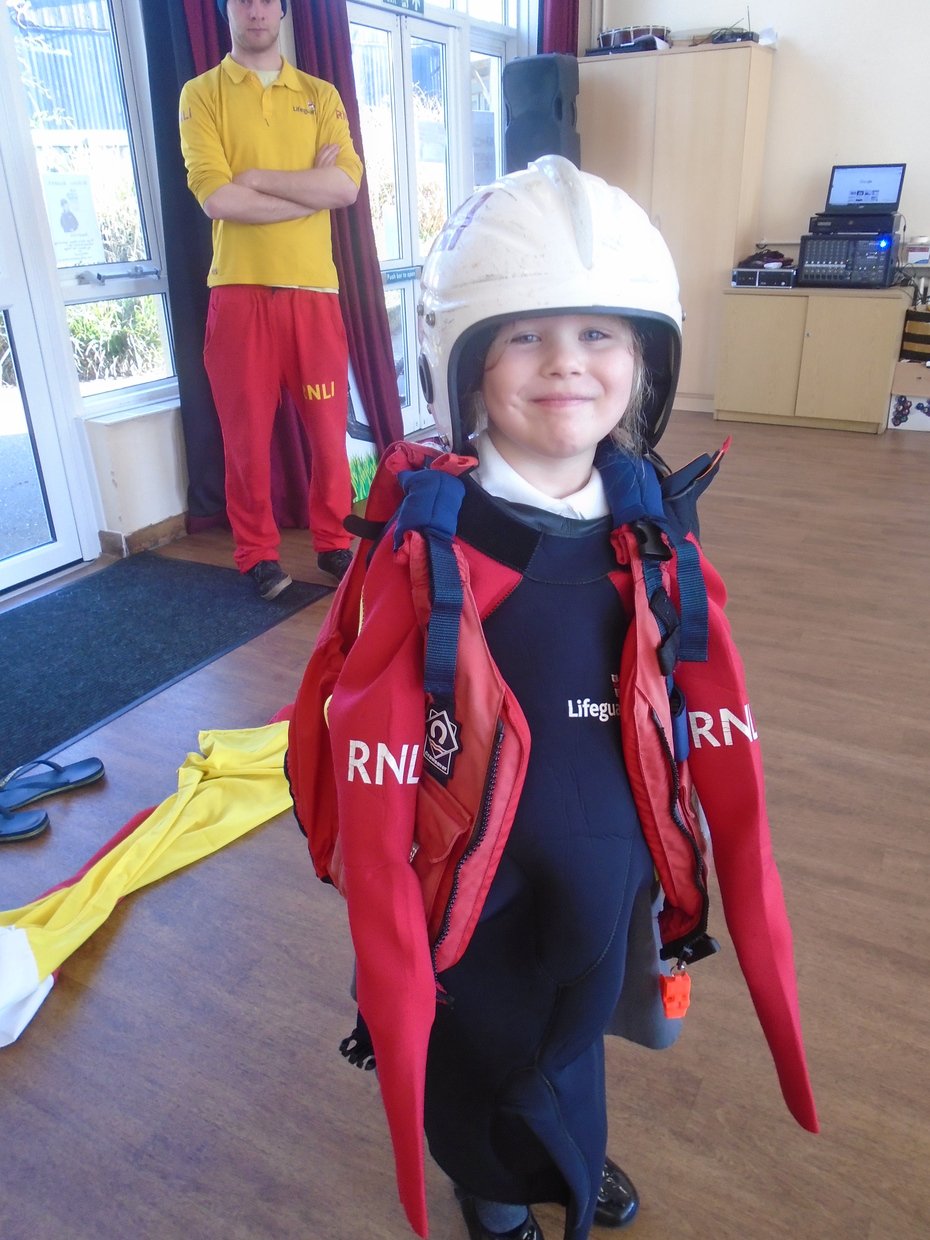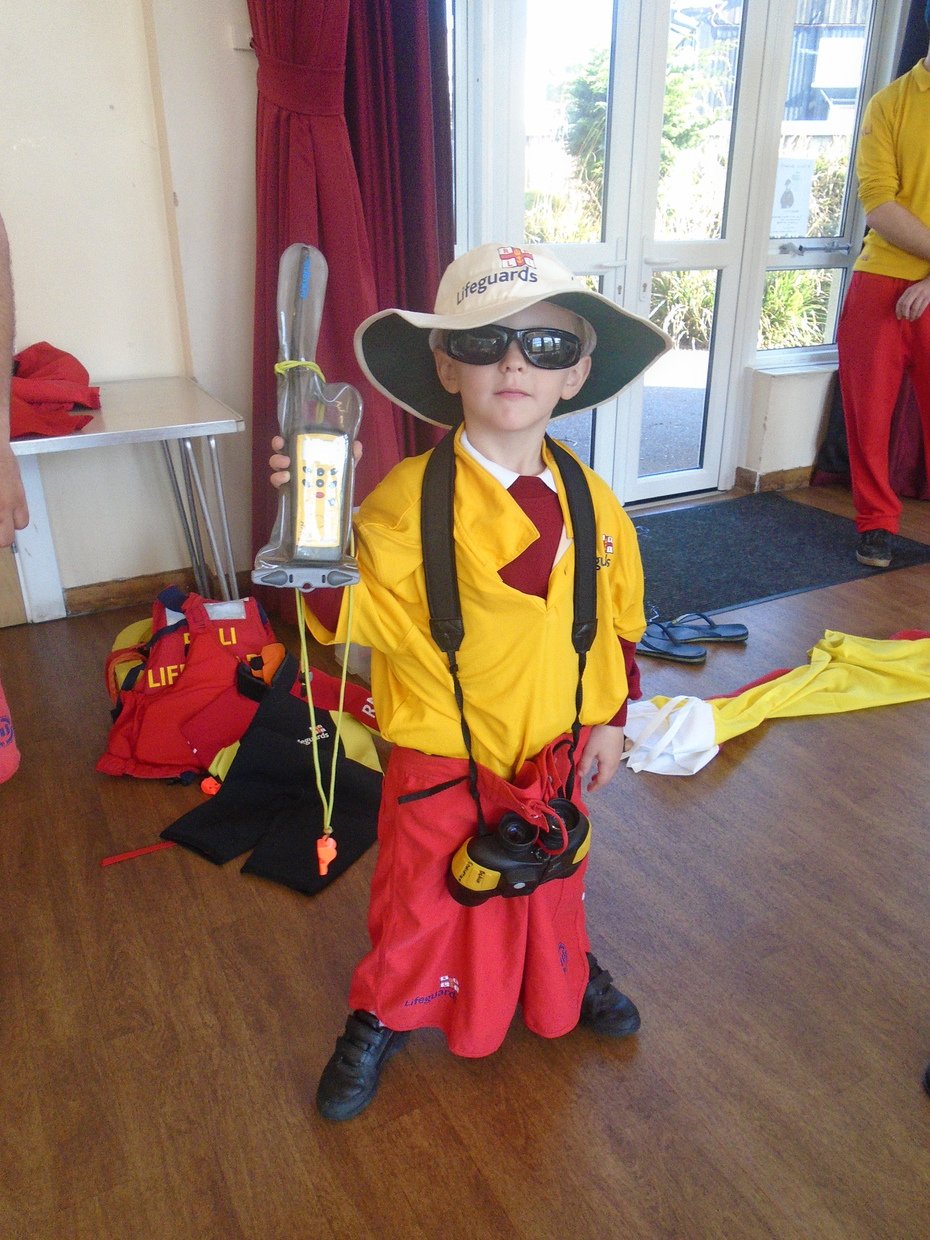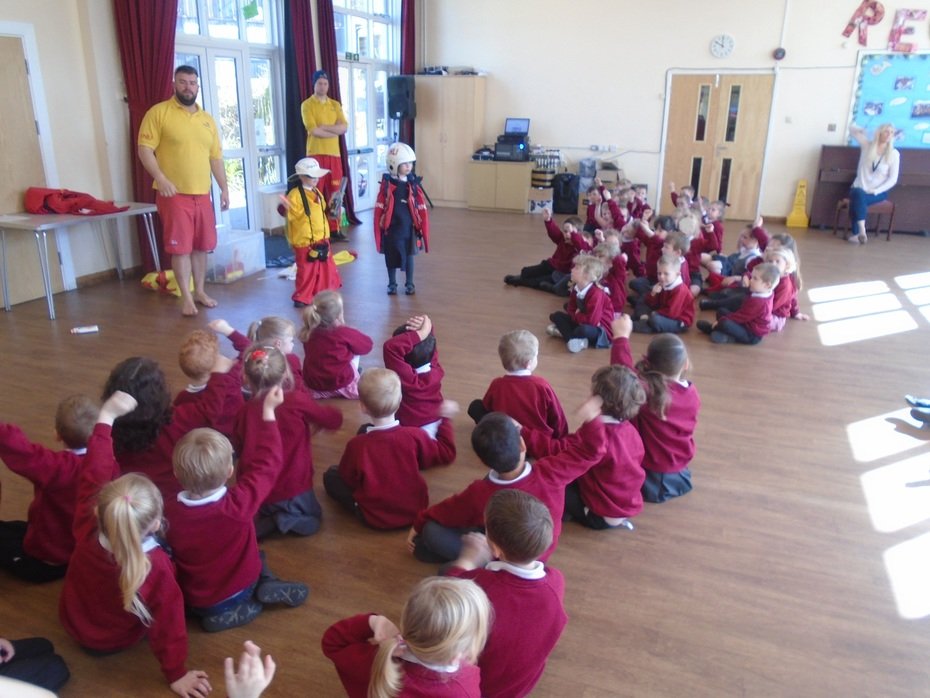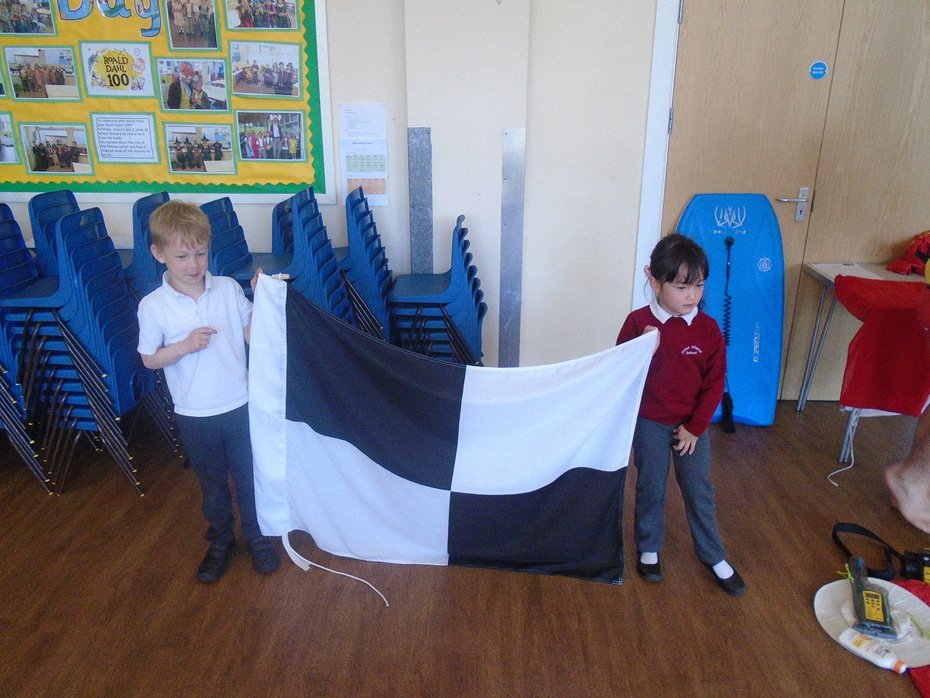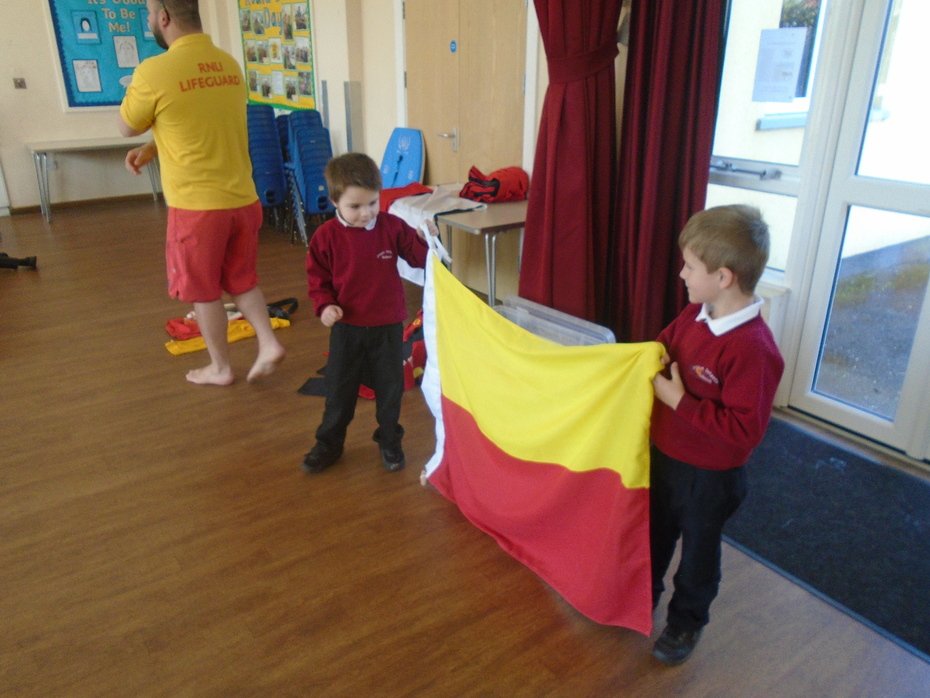 Spring term 2018
This term our topic is Celebrations. A big thank you to parents for bringing in photos of the children taking part in different celebrations. It was a great talking point and helped the children to understand that many different celebrations take place and can be celebrated in different ways!
The Ice Dragon Egg!
Just before the term ended the children got a mysterious scroll from an Ice Dragon. The friendly dragon wanted a place to lay it's egg and thought our Secret Garden was a perfect place to do this. The children in the Reception classes were surprised to return to school on Monday to find it covered in snow and after a long search they found the Ice Dragon's egg in the Secret Garden! After taking the egg into class to look after it the egg began to talk and then it hatched!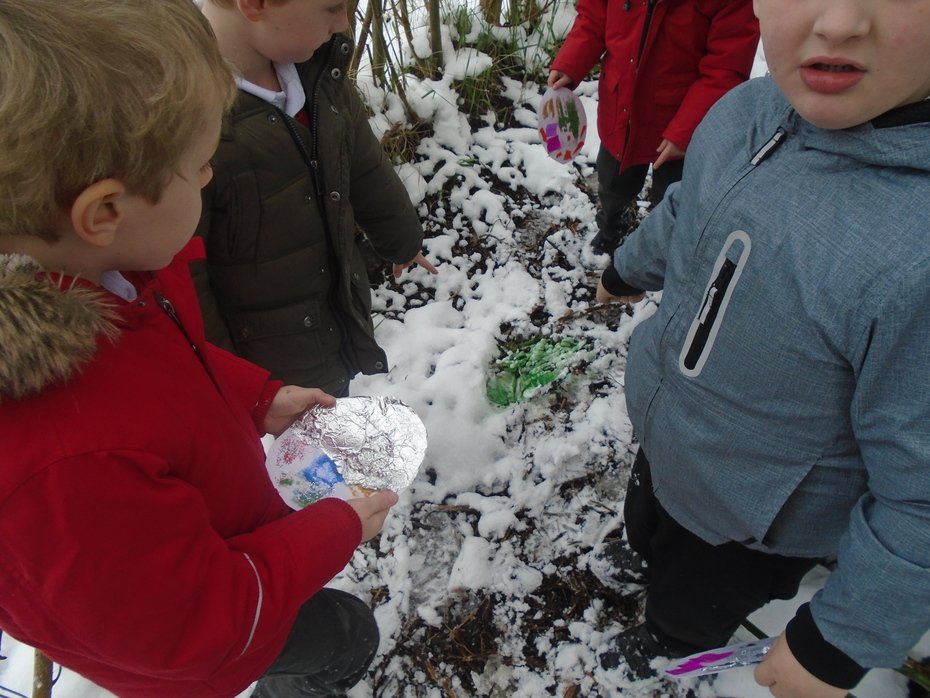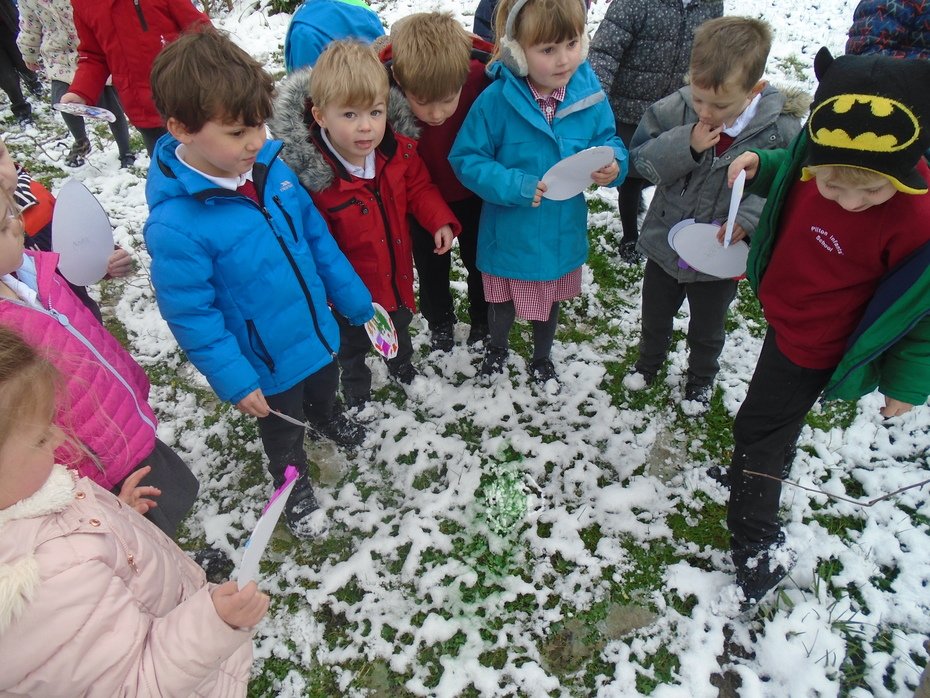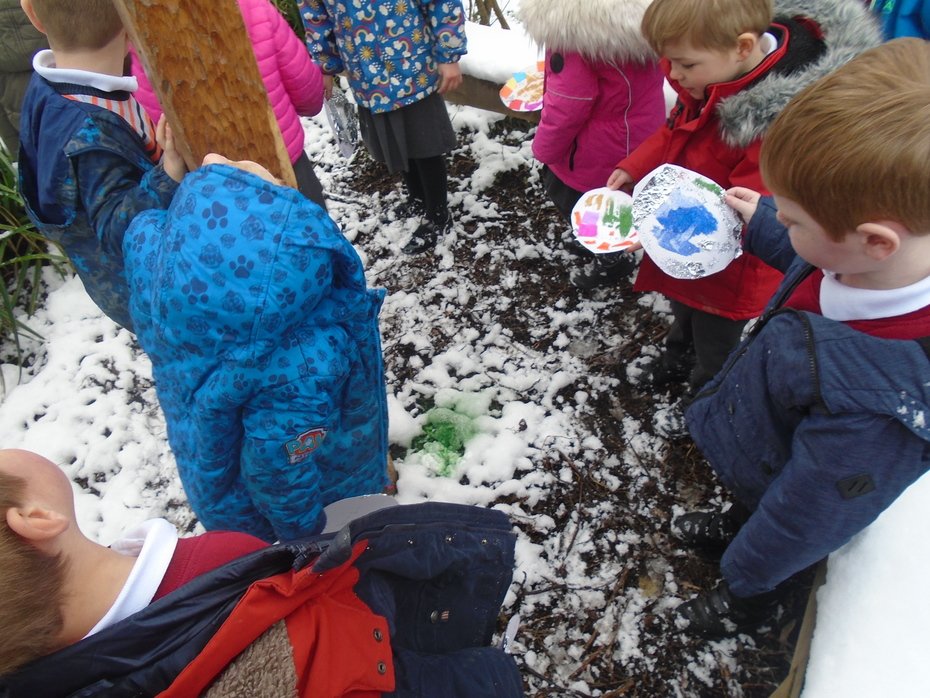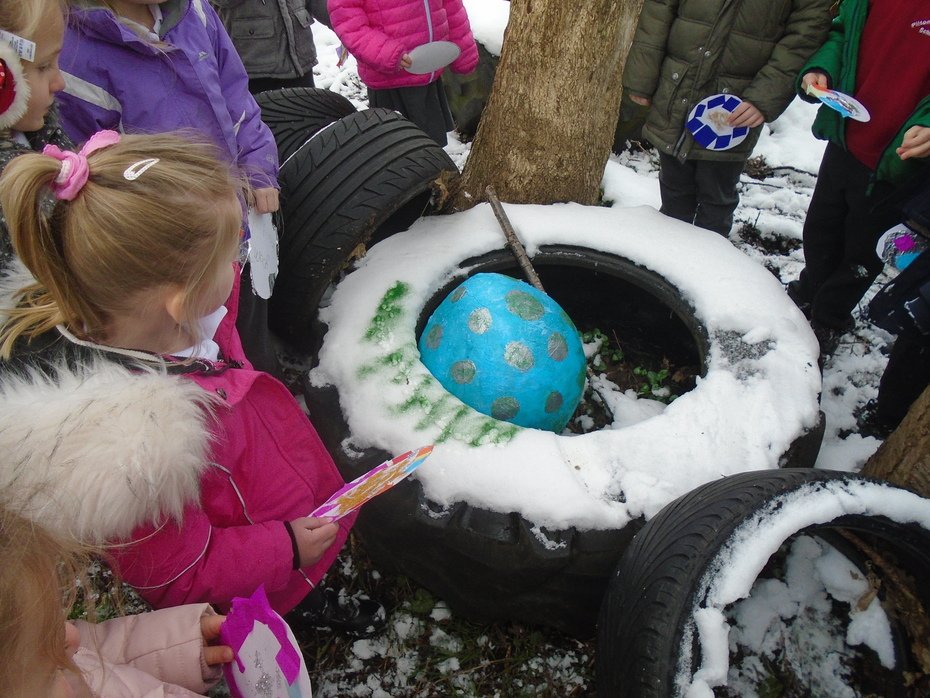 Science Workshop!
The theme of the workshop was; "It's not magic, it's science!"
The children saw objects appearing to move against gravity, clouds forming in front of their eyes and gas filled balloons exploding with different coloured flames!
Here are some photos of our exciting morning.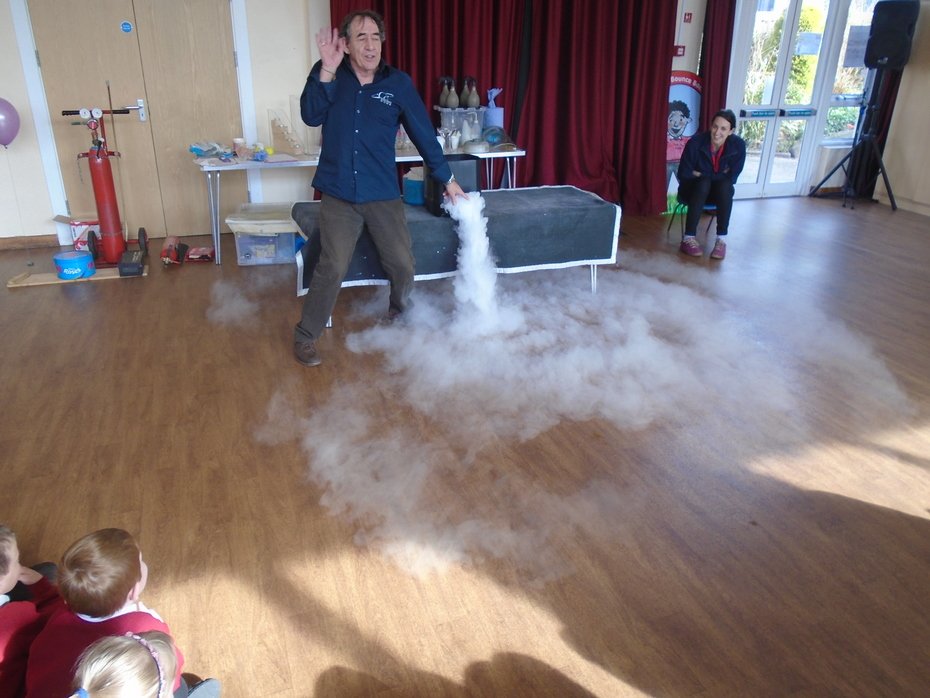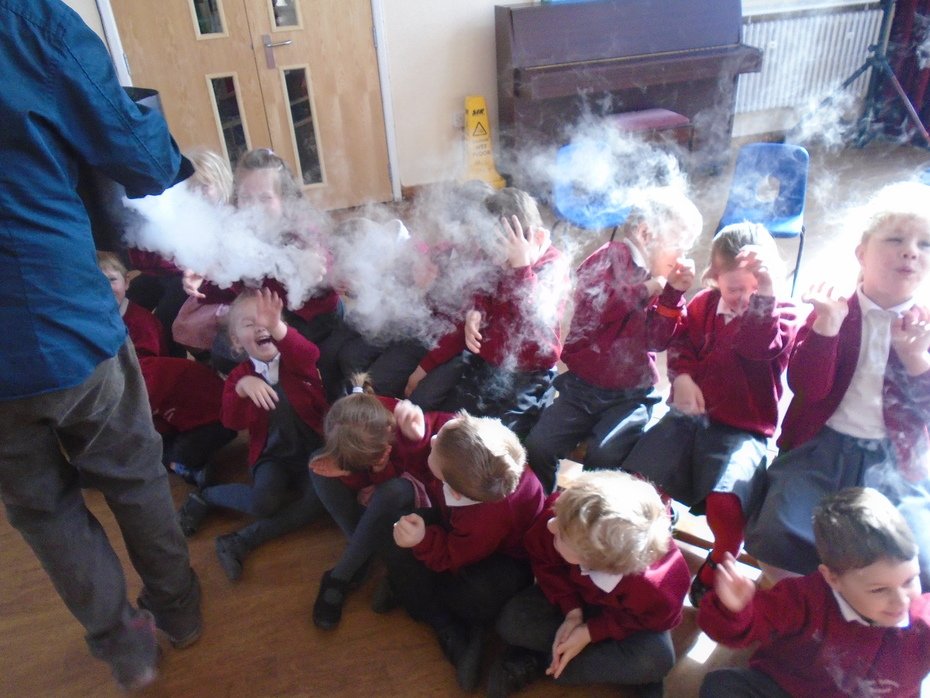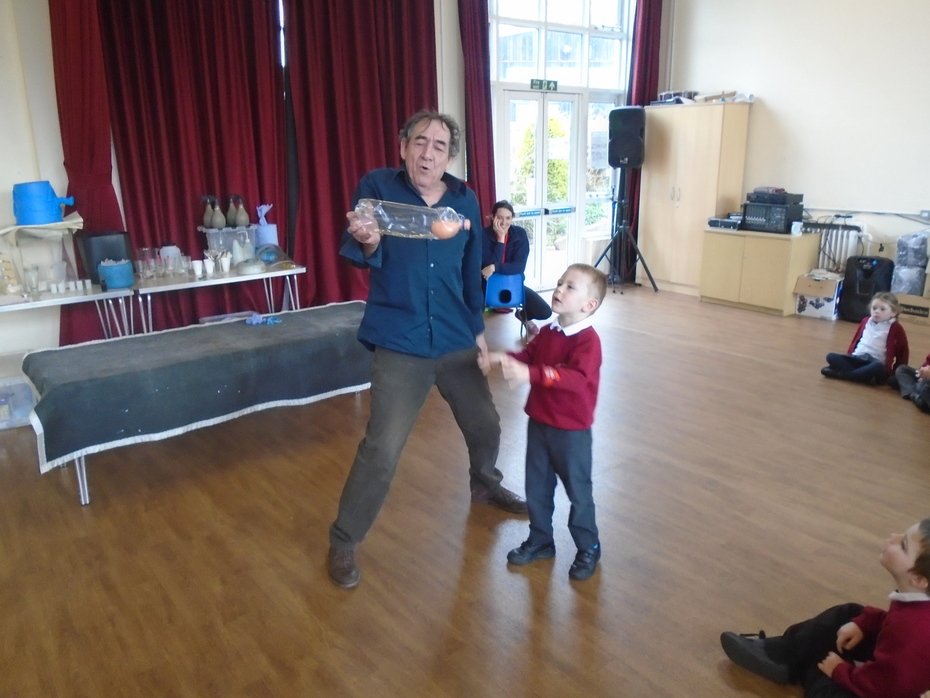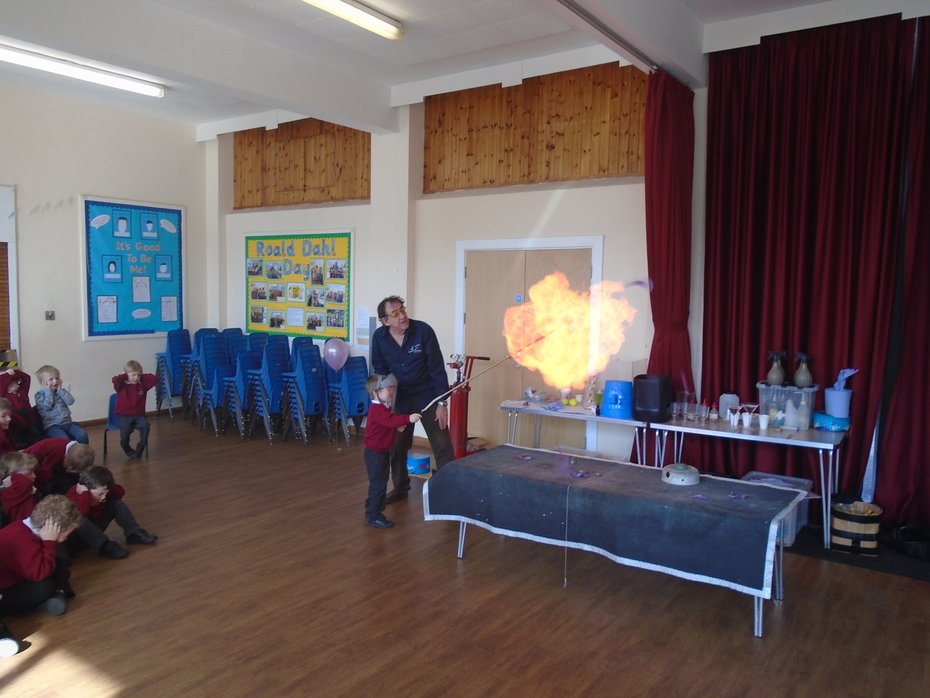 China Day
Wow! What an amazing China Day the children in Reception had. A big thank you to everyone for wearing something red! The children began the day by learning some Chinese dragon dancing. They also got to dance with fans and umbrellas. They then learnt about the things the Chinese people do to celebrate their New Year. The children then made spring rolls and lucky money envelopes. In the afternoon both classes had some Chinese food and played some Chinese games! As you will see below we had a great day and really enjoyed learning about another culture!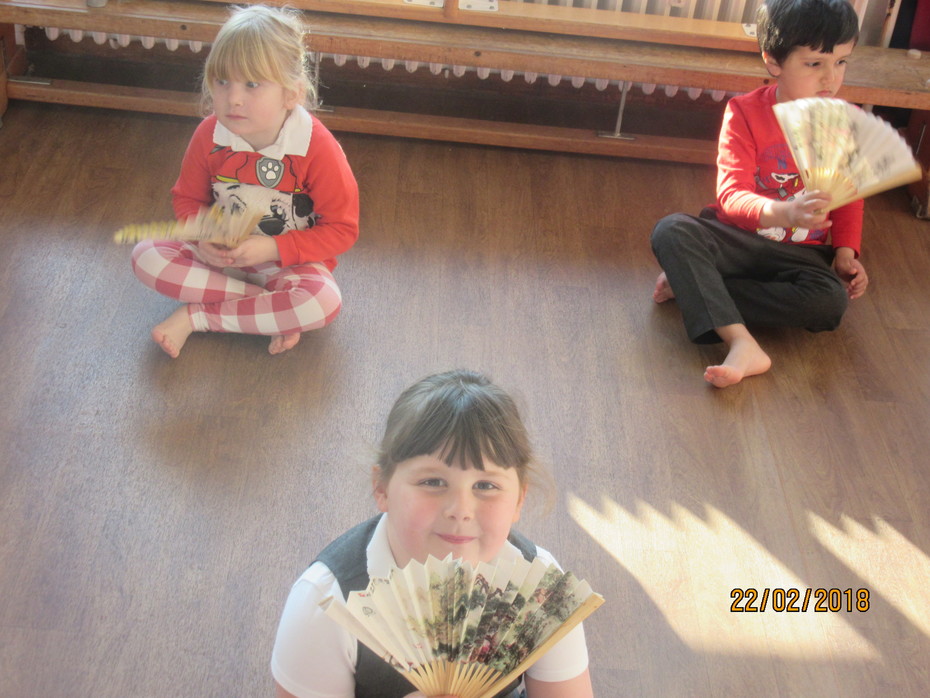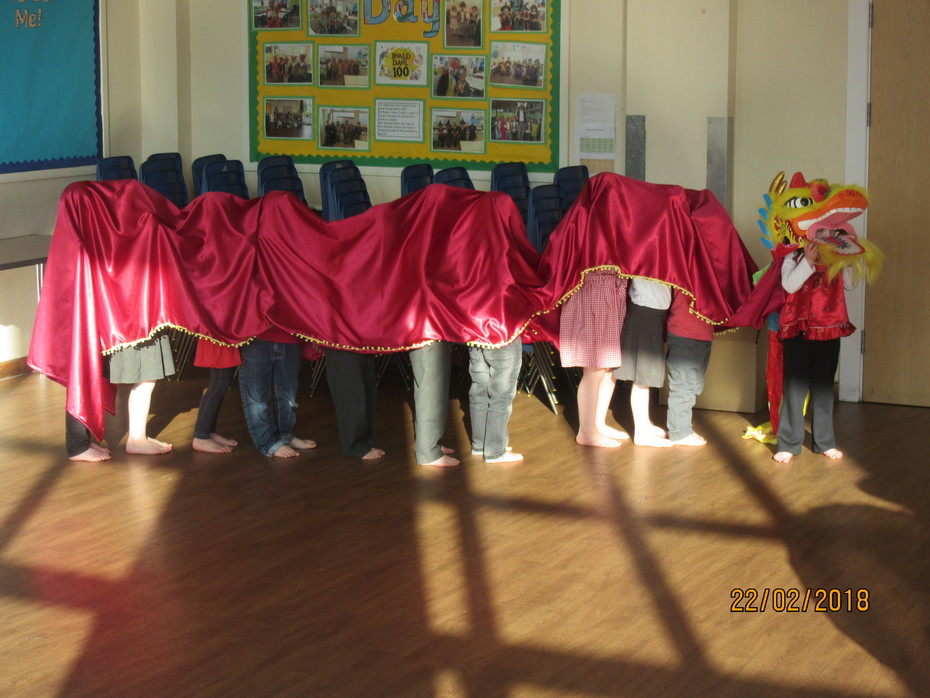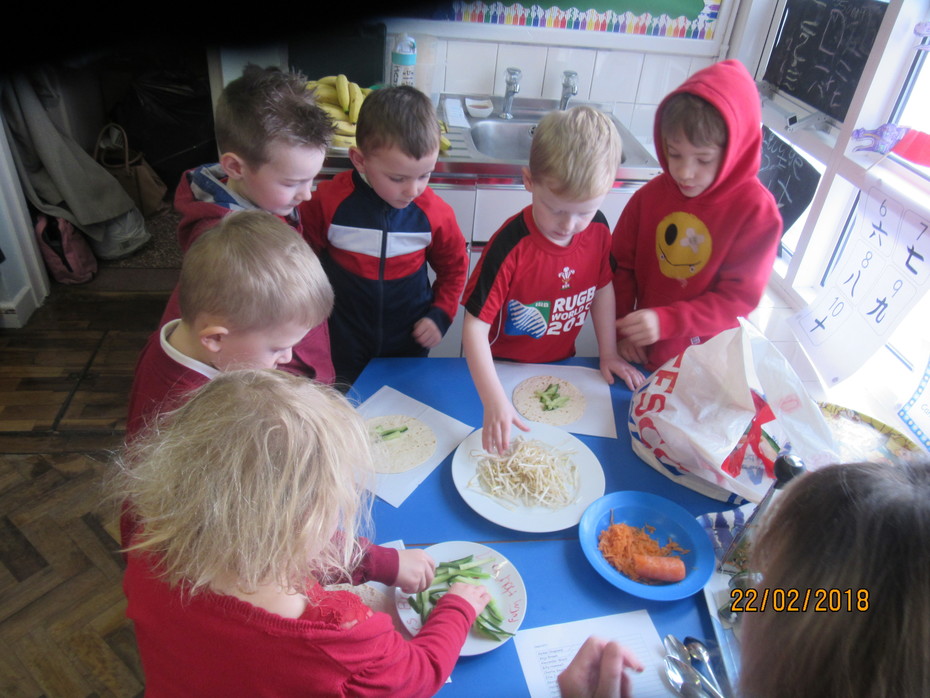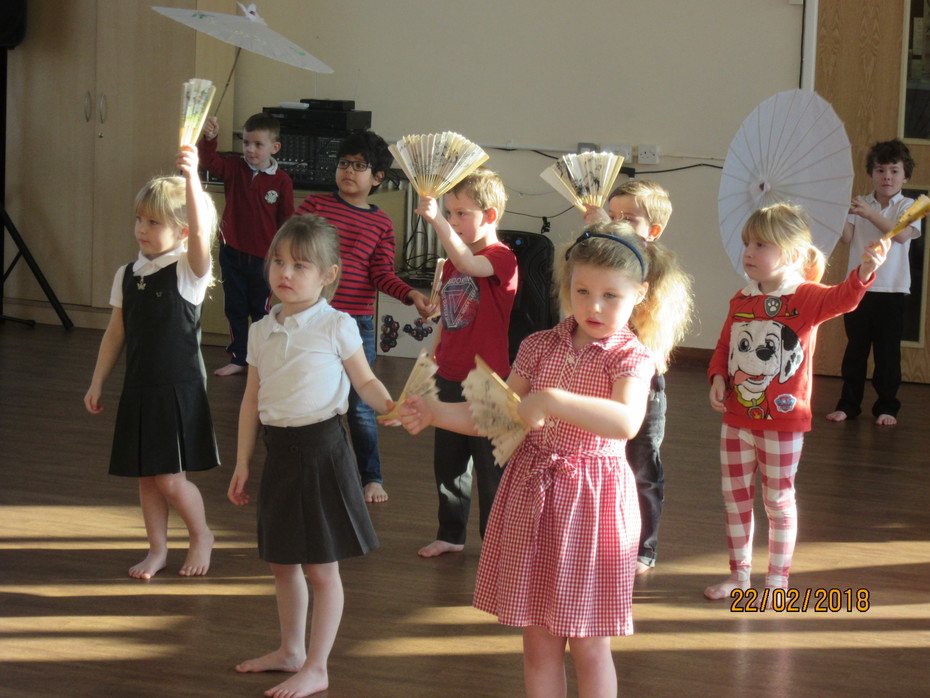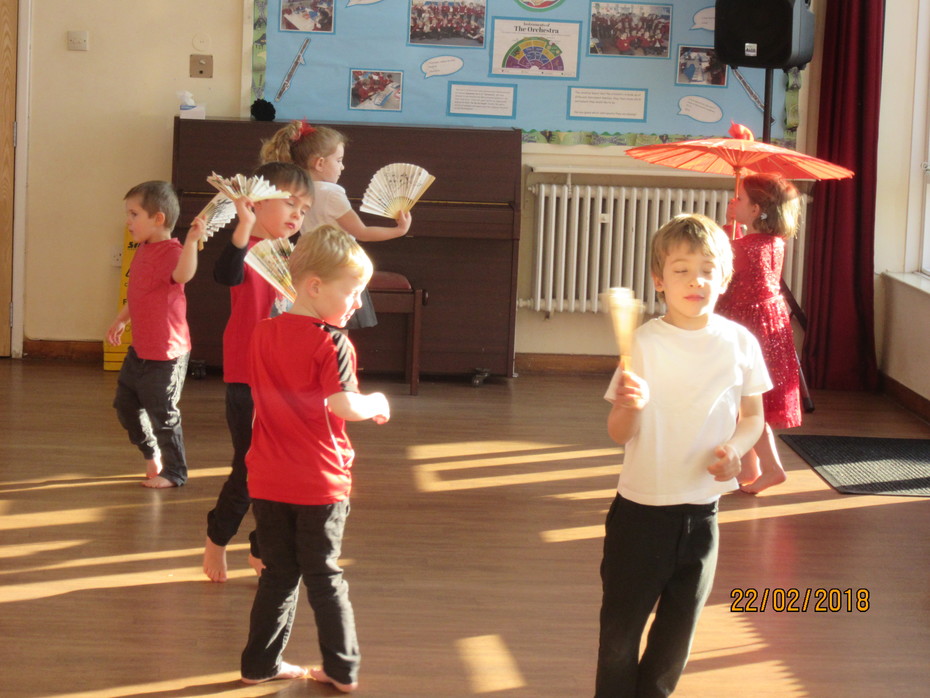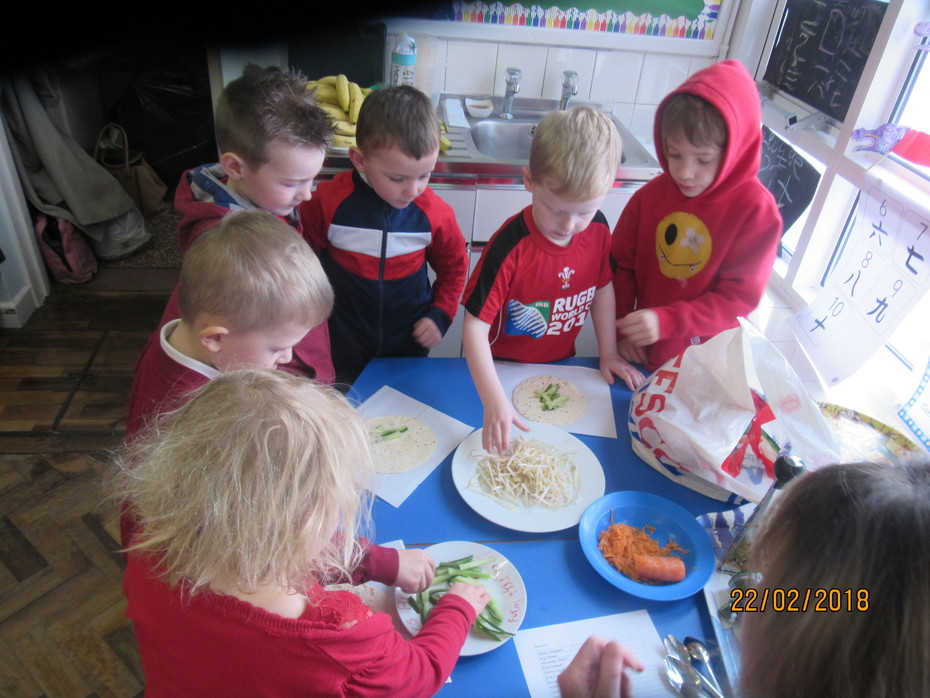 Chinese Story Telling
A story teller called David Heathfield came into tell the children some stories that have come all the way from China! They especially enjoyed the Chinese New Year story of the zodiac. They joined in with actions, chants and songs and are now really excited about learning about the Chinese New Year after half term!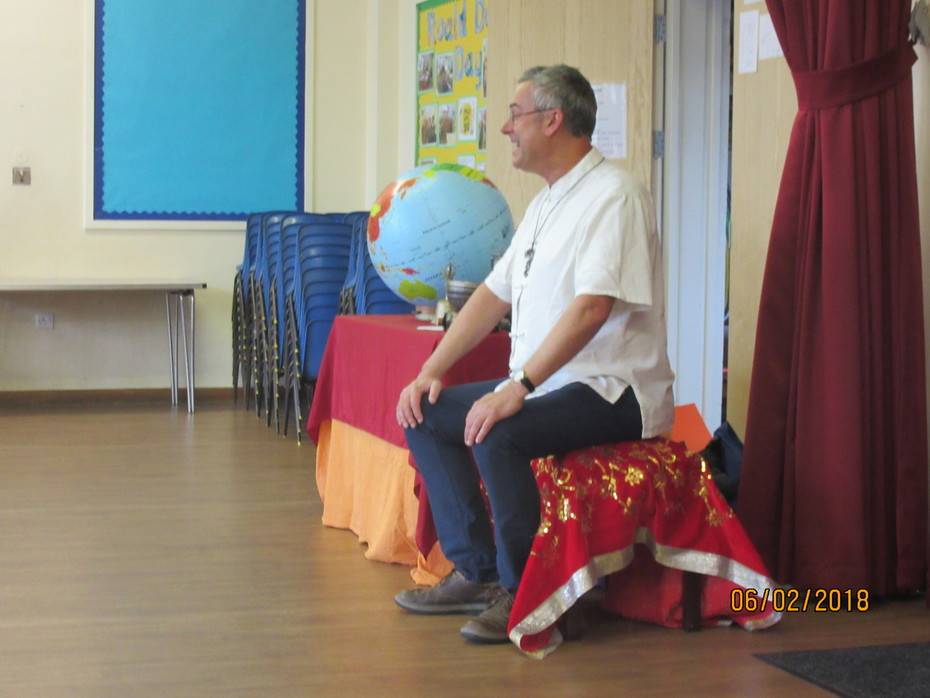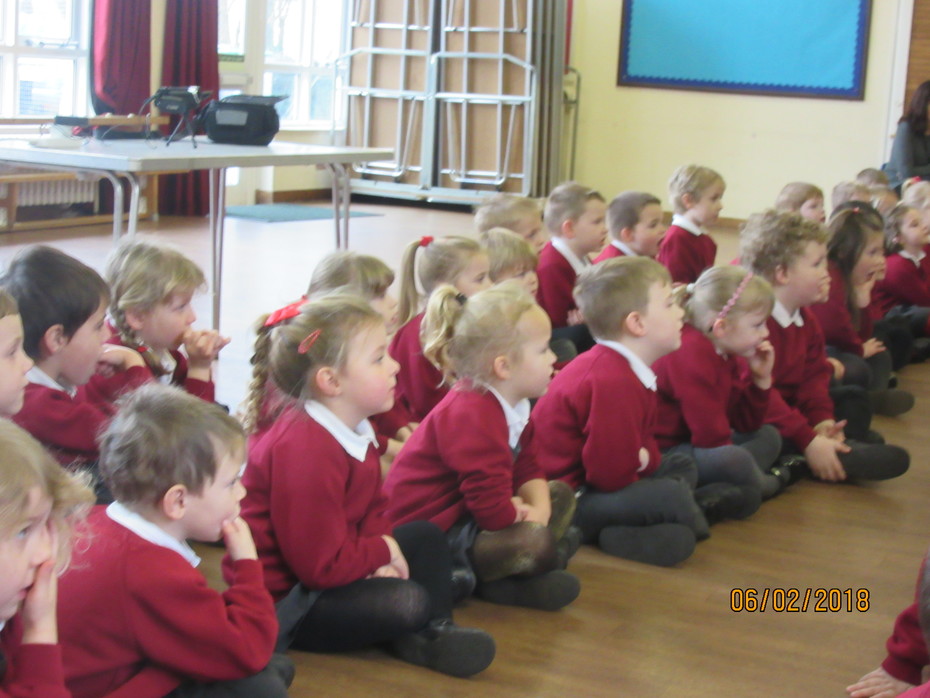 Reception Parents Book Look
What a fantastic turn out we had at our book look on Friday 26th January! The children loved sharing their learning journeys, literacy and maths books with their parents and talking about their learning! Everybody agreed that the children have been working incredibly hard and have made great progress since starting in September! Well done class 1 and 2!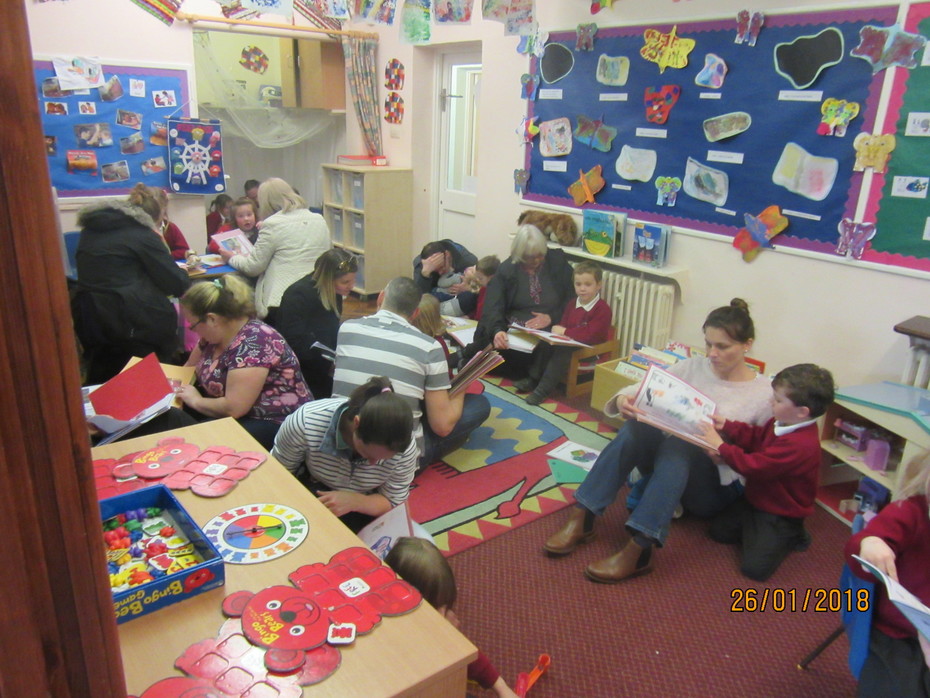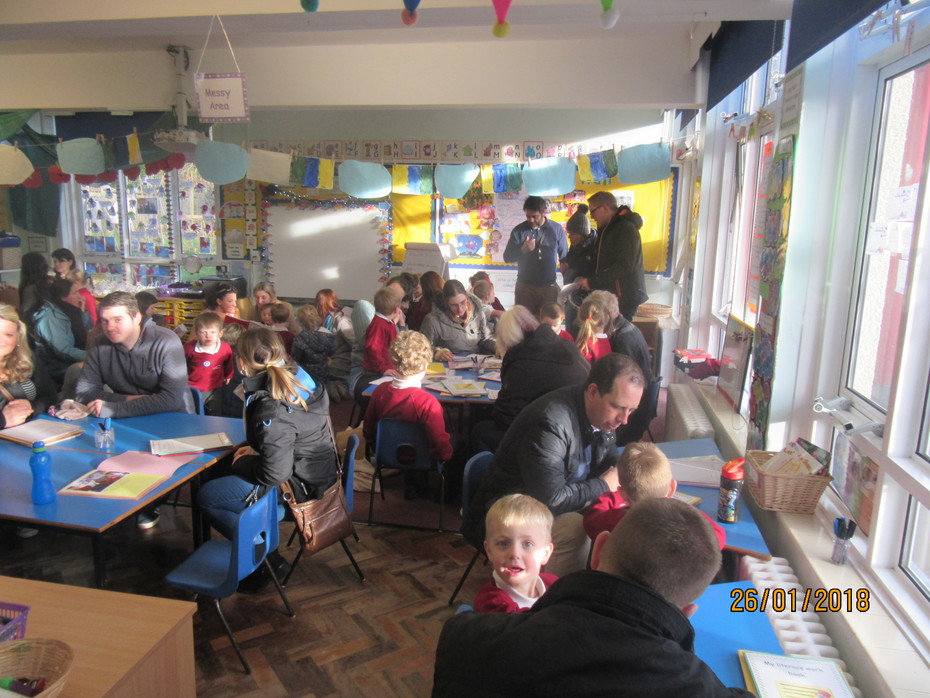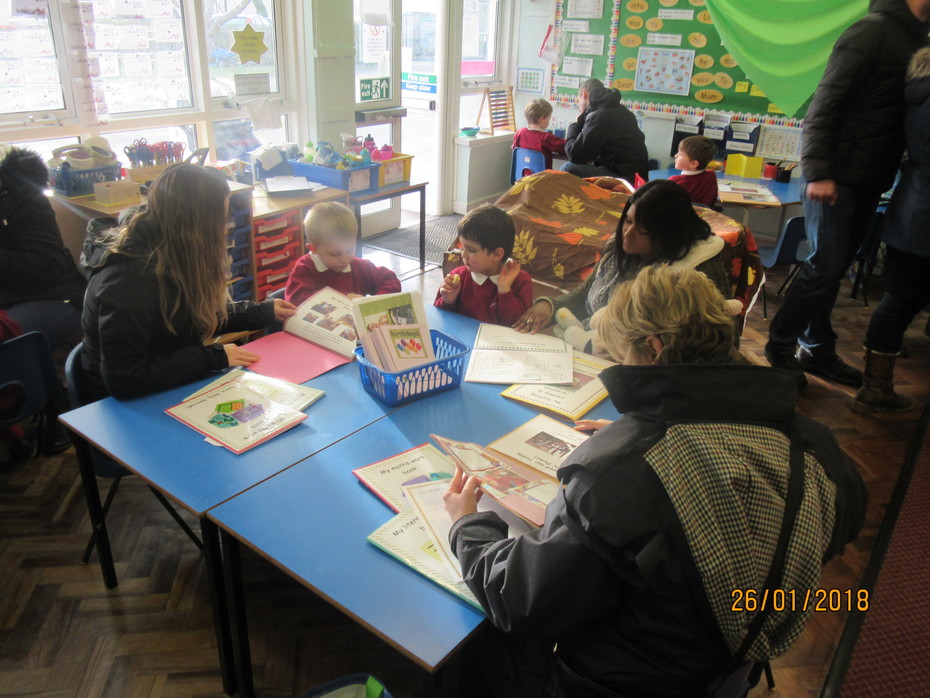 A visit from Rob Mitchell
We had a visit from high jumper Rob Mitchell who was a real inspiration to the us all! Thank you to those who got sponsors and helped towards raising money! All the children had a great time taking part in a range of different exercises with Rob and enjoyed an assembly finding out all about his life and achievements!
Autumn term
A book and a biscuit
What a lovely afternoon we had with parents, grandparents and friends! The children loved sharing a book and their classrooms with their family and friends! Thank you for coming! The next one is in November!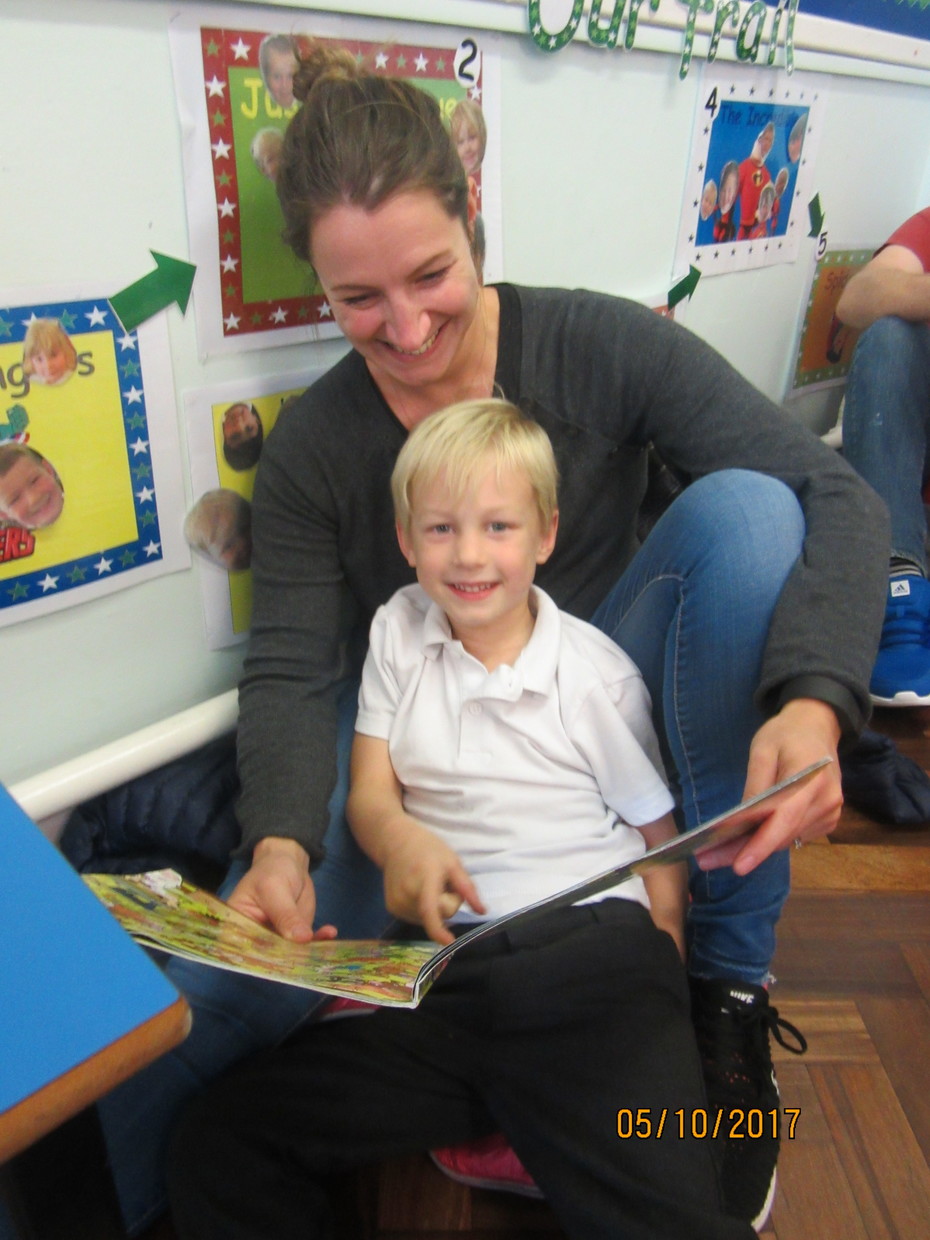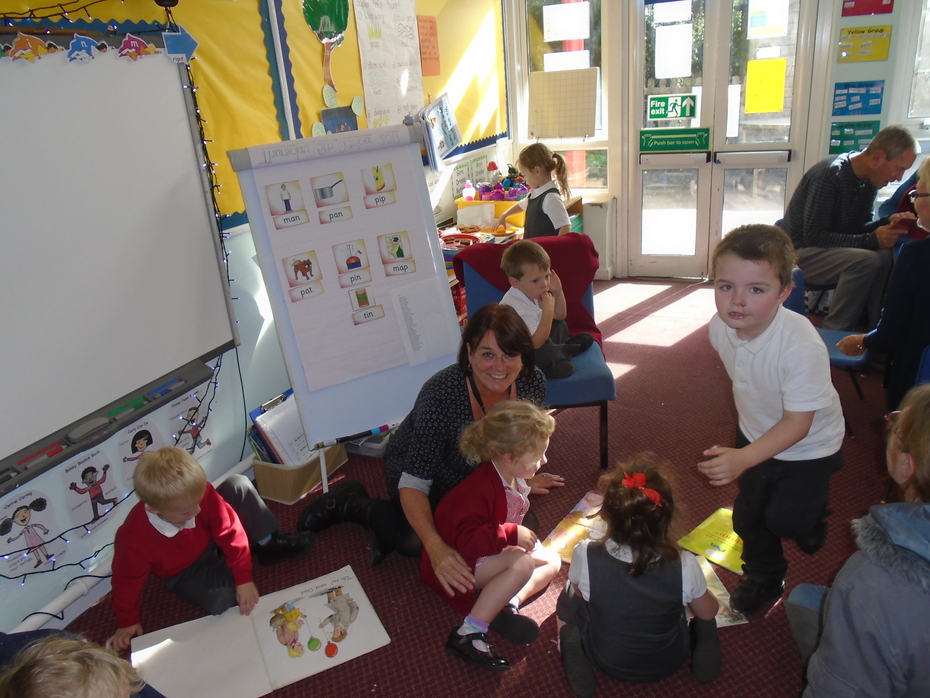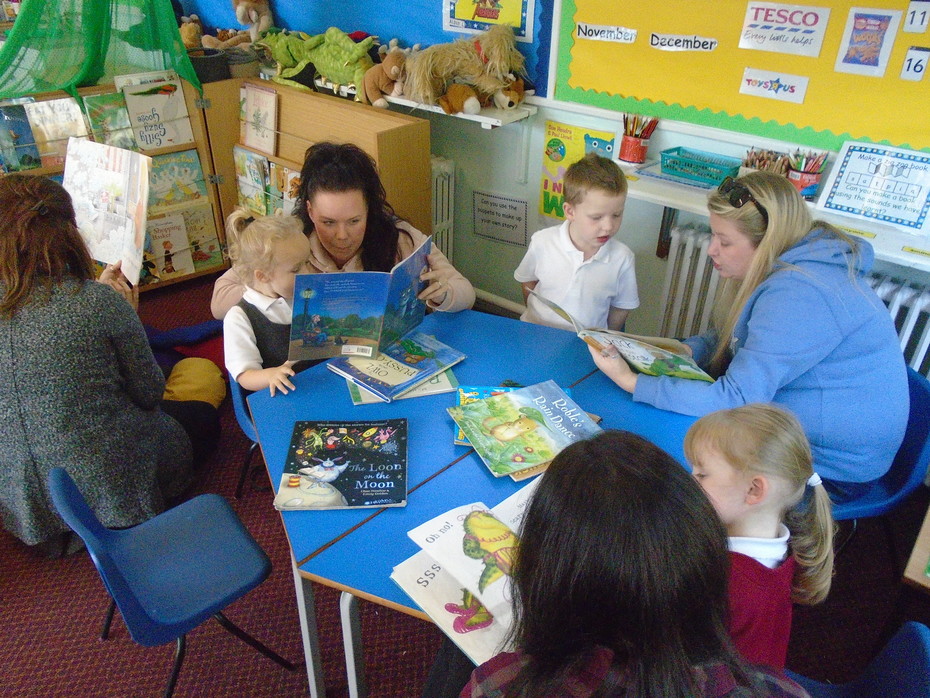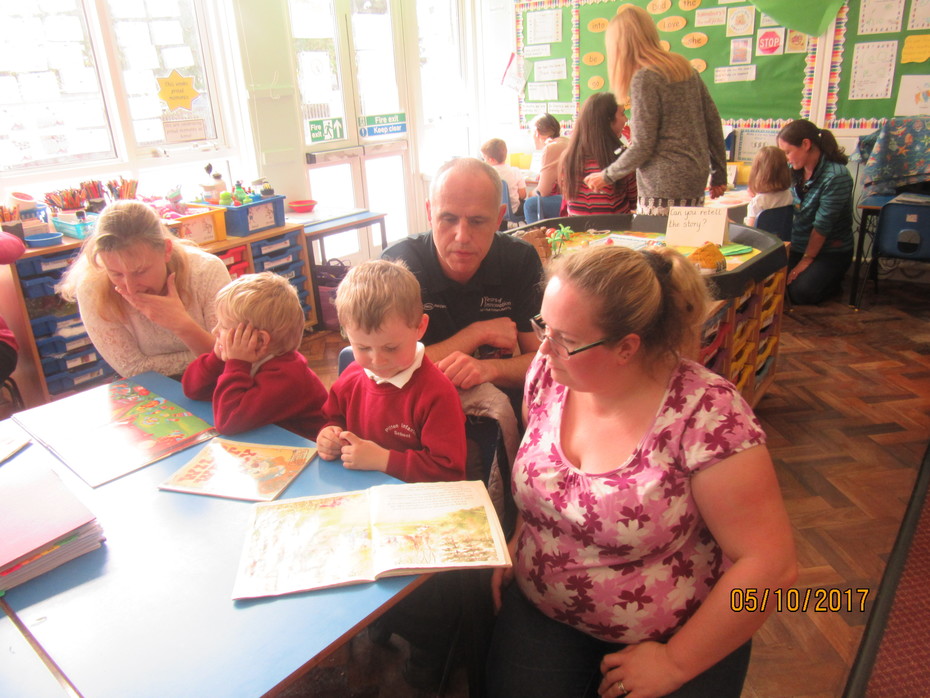 Our topic this autumn term is Super Heroes!
We recently had a visit from a real life super hero! A policeman. The children had the opportunity to find out all about the job of a police officer!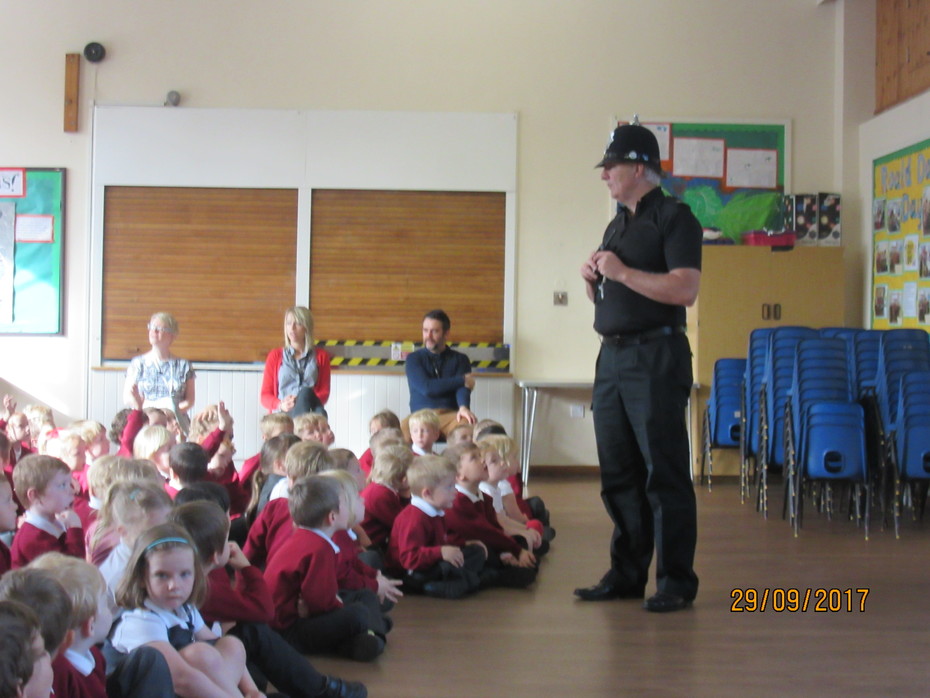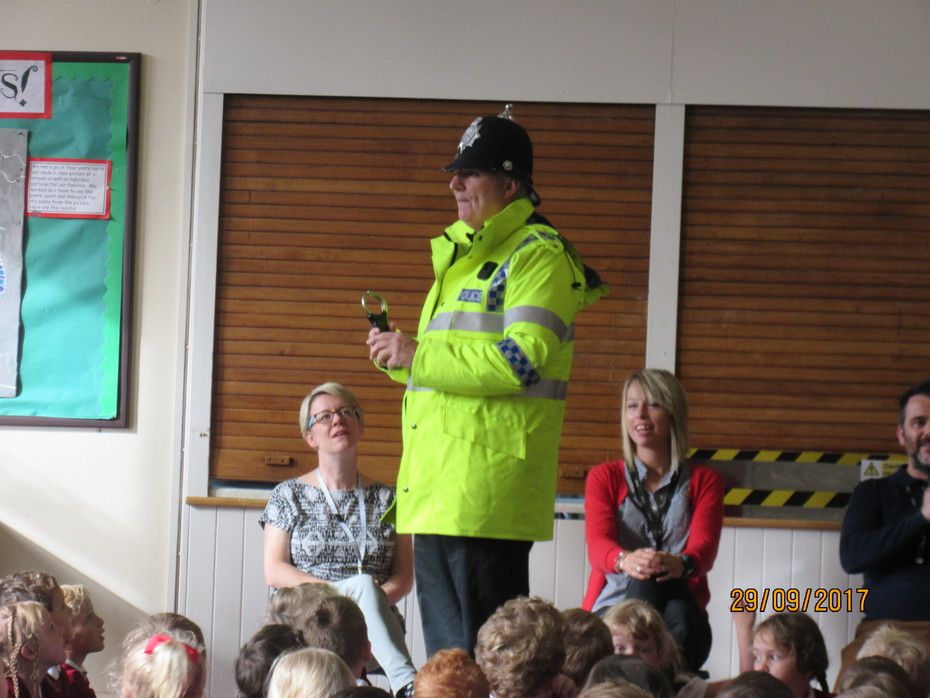 We are having a super hero themed day on the 6th October! Keep an eye out for photos!
Creativity in play
In reception we provide the children with a range of exciting and purposeful play based opportunities on a daily basis. These experiences enable the children to learn and develop in a fun and practical way! Here are some photos of the children engaged in some different types of play!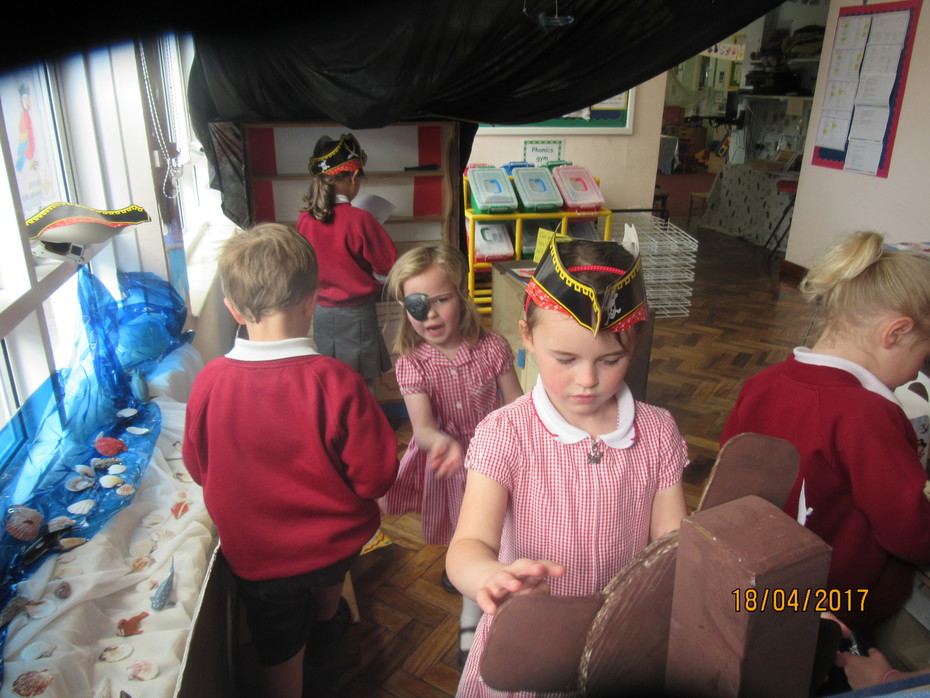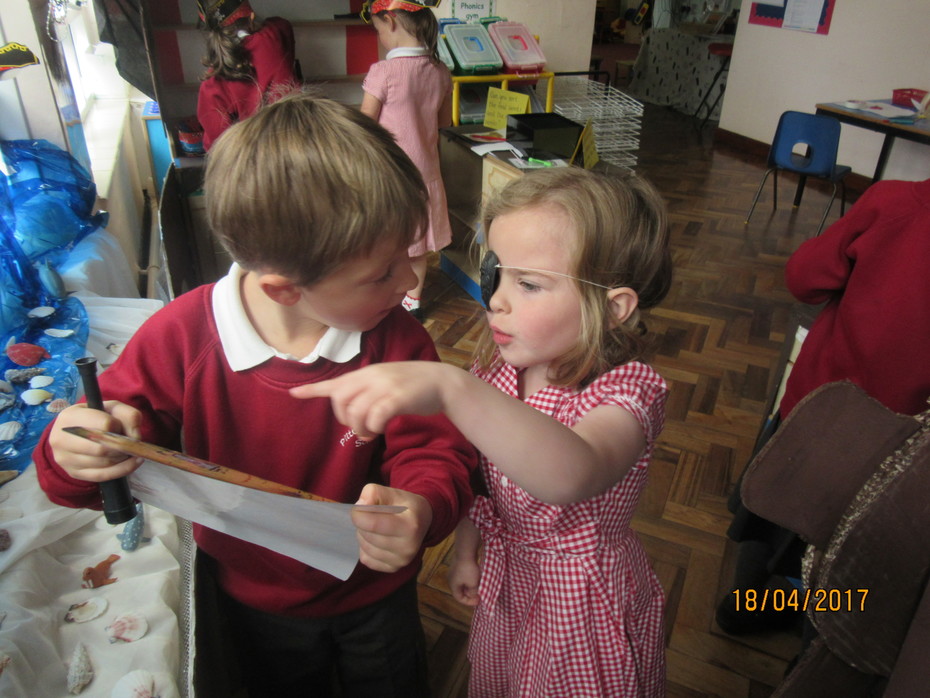 Pirate role play!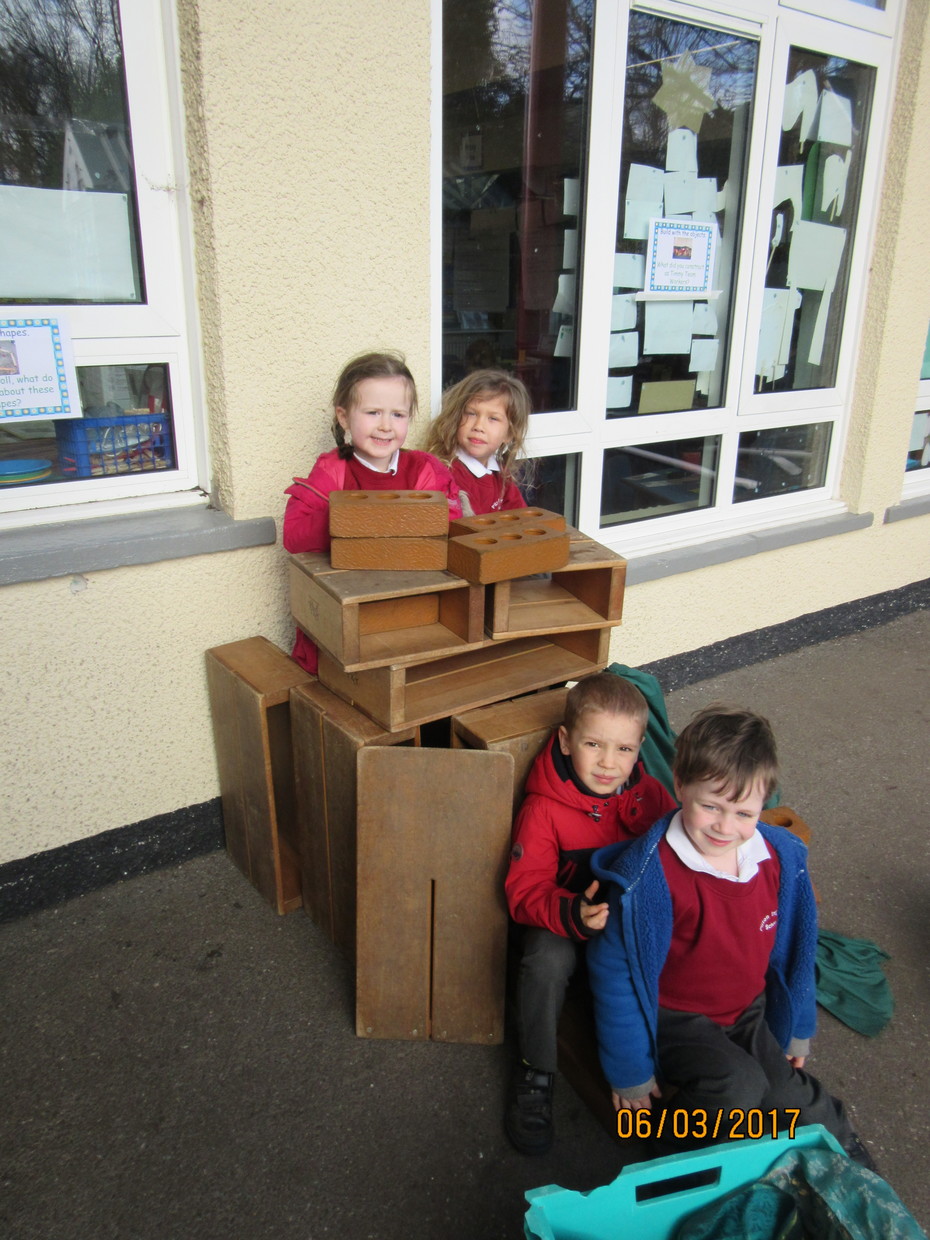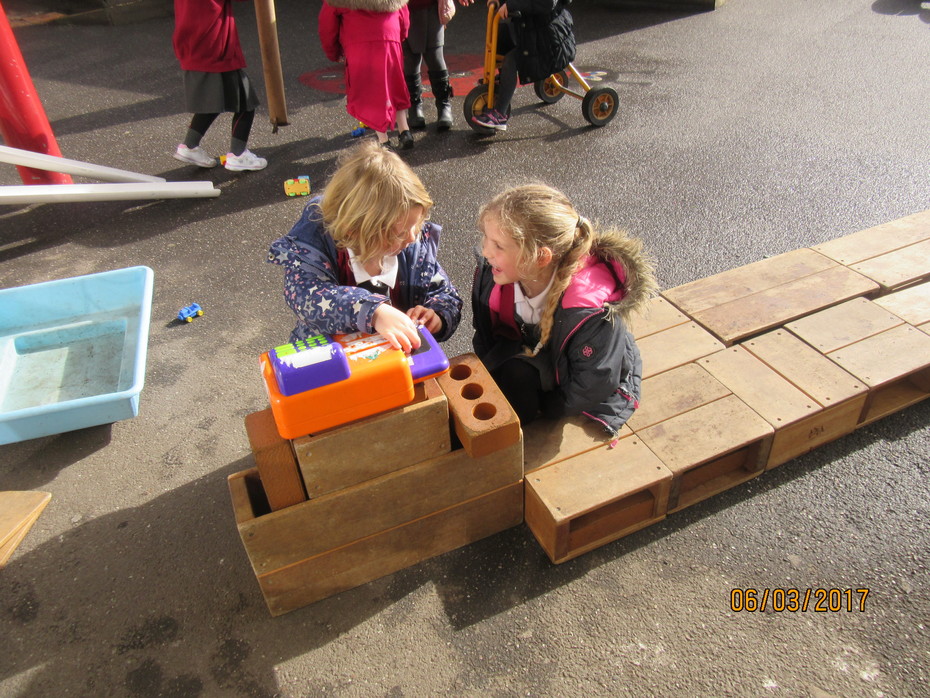 The children love using building blocks to work together to build their own exciting creations!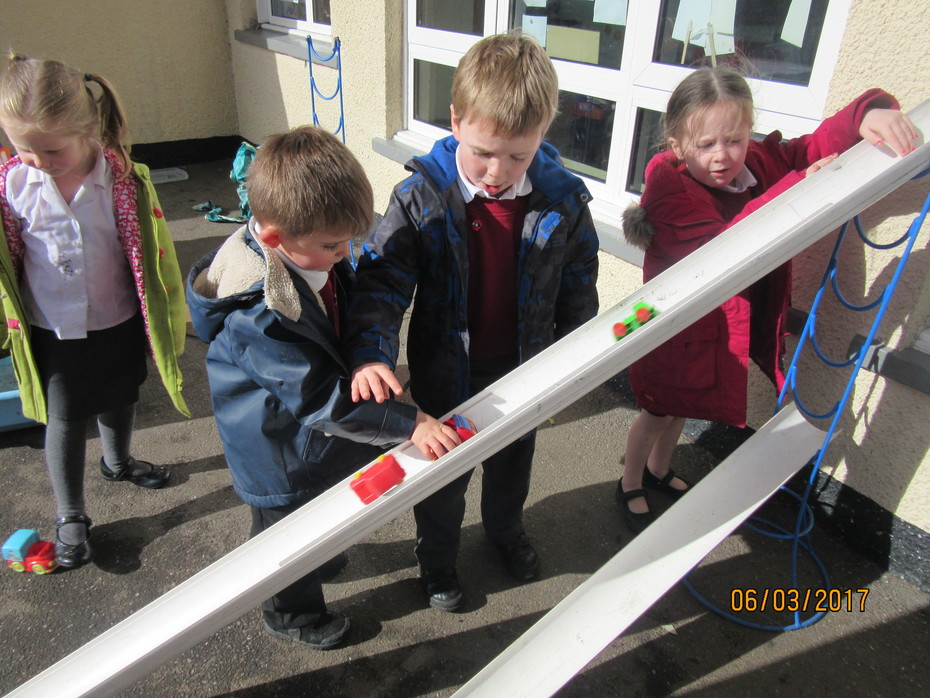 Here the children had to investigate how the cars would travel down the ramps the fastest!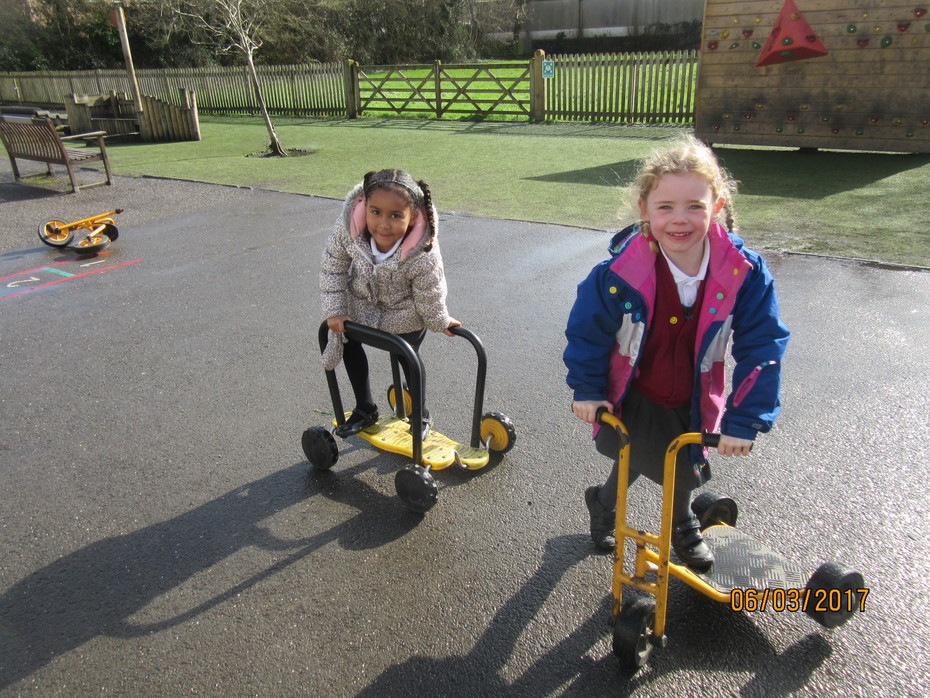 One of the ways we develop our physical skills is by learning to ride the bikes and trikes.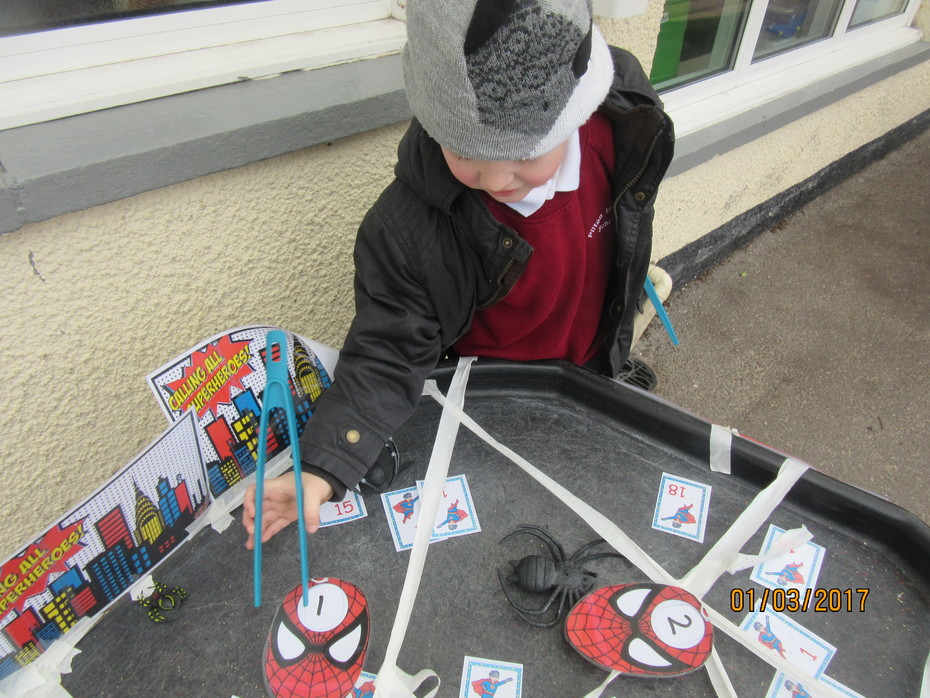 Maths through play! The children had to work in pairs to select a number the other child had to find 1 more than that number avoiding the spiders!
Summer 2017
This term our topic is "Pirates". The children started
the term with a pirate dressing up day and we learnt a
pirate dance!
We visited Atlantis Adventure Park in Bideford. We travelled together on a coach. We
worked in teams to find gold. We climbed rigging on the
pirate ship and we pretended to sail the ship to an
island and worked together to crew the ship.
The castle in the maze was very tall and we climbed
right to the top!
Here are some photos of our trip to Atlantis, we had a lot of fun together and we have written lots about the trip back at school. We have also painted pictures and made models about our trip.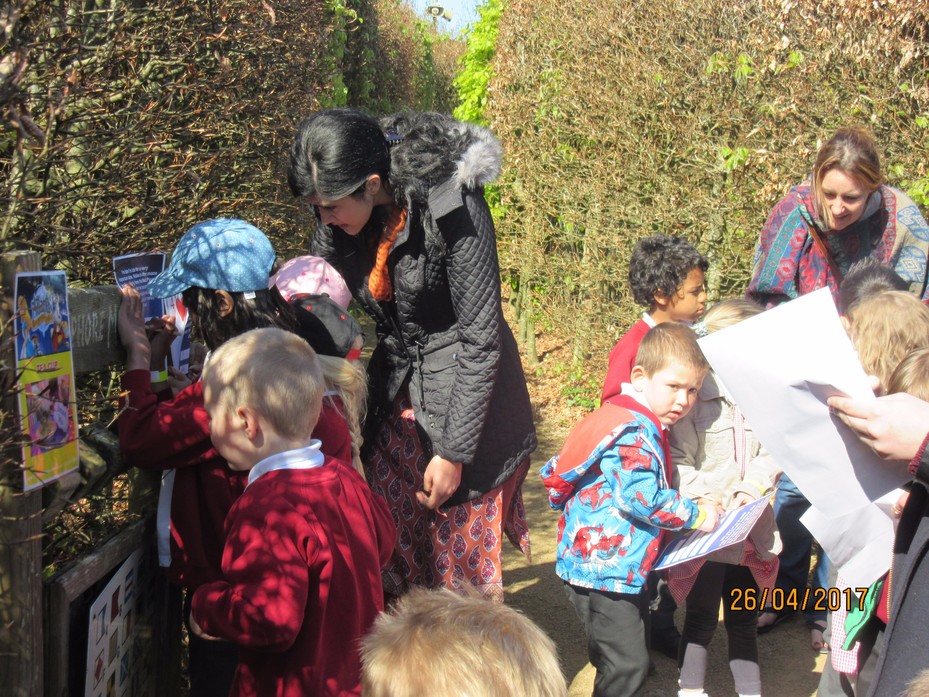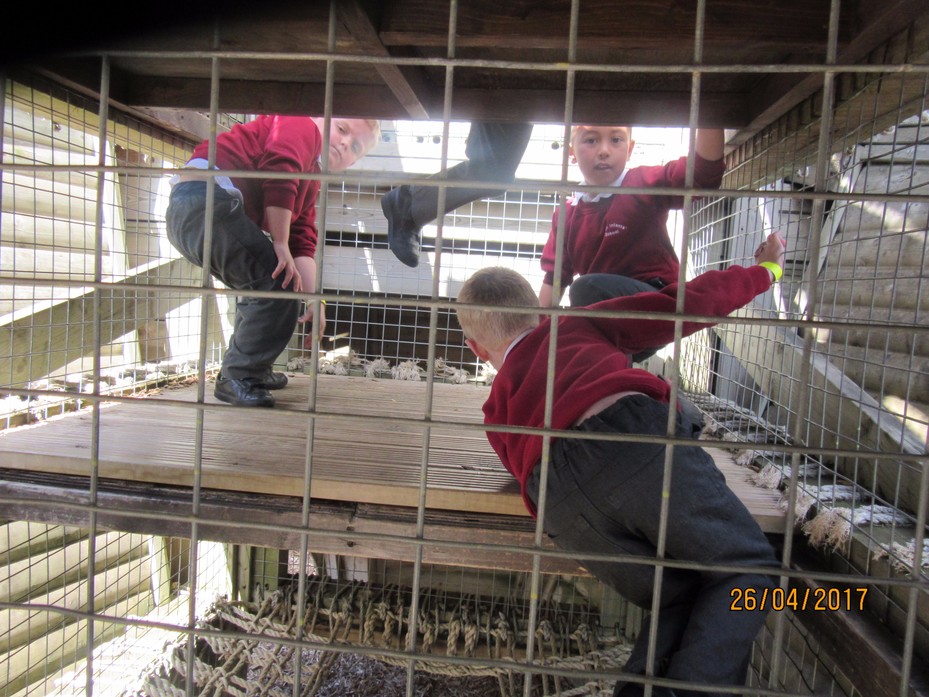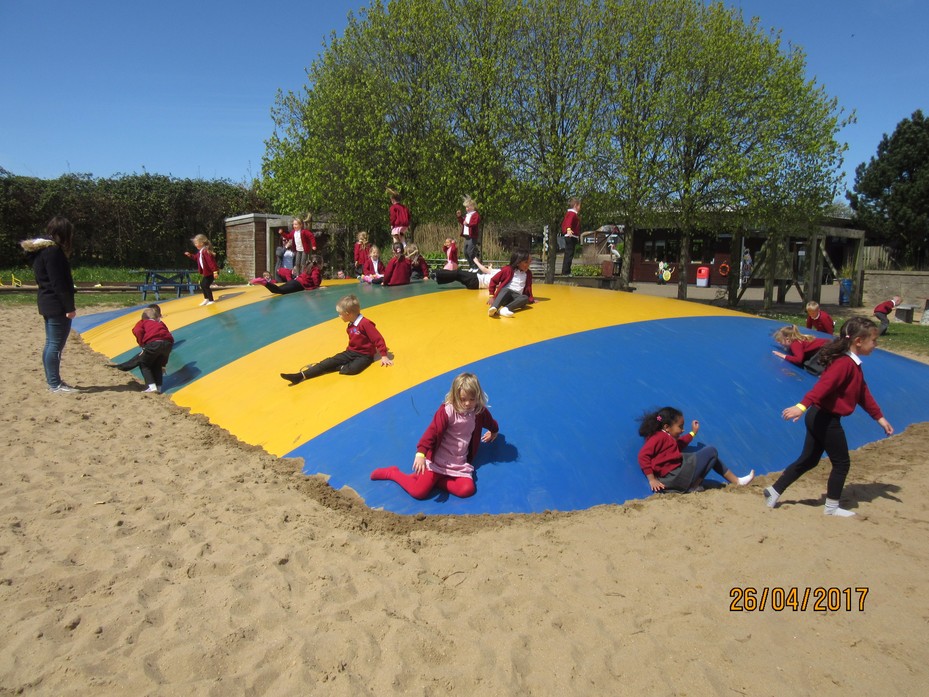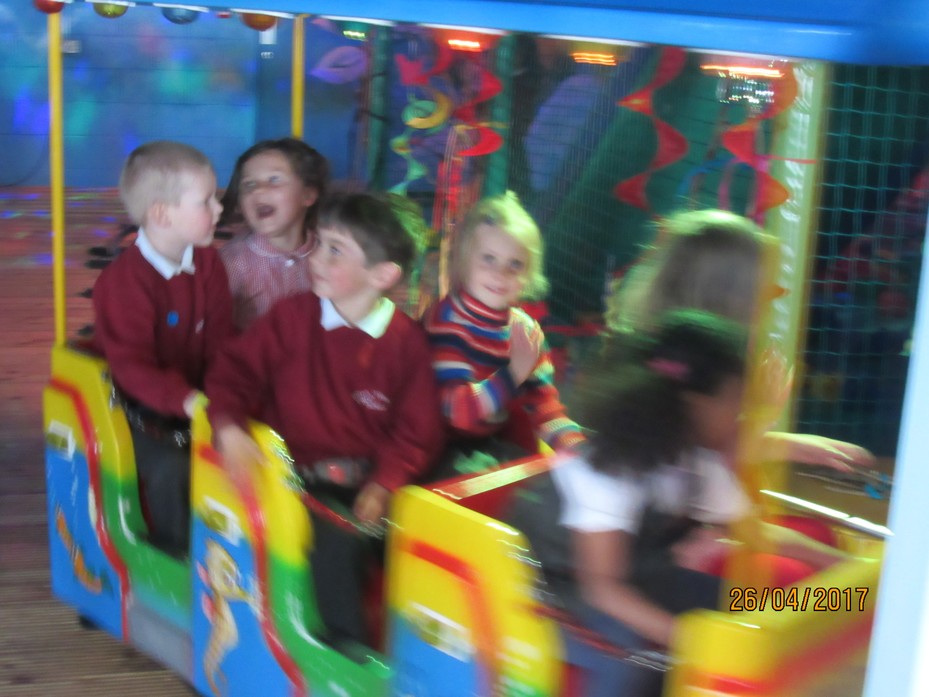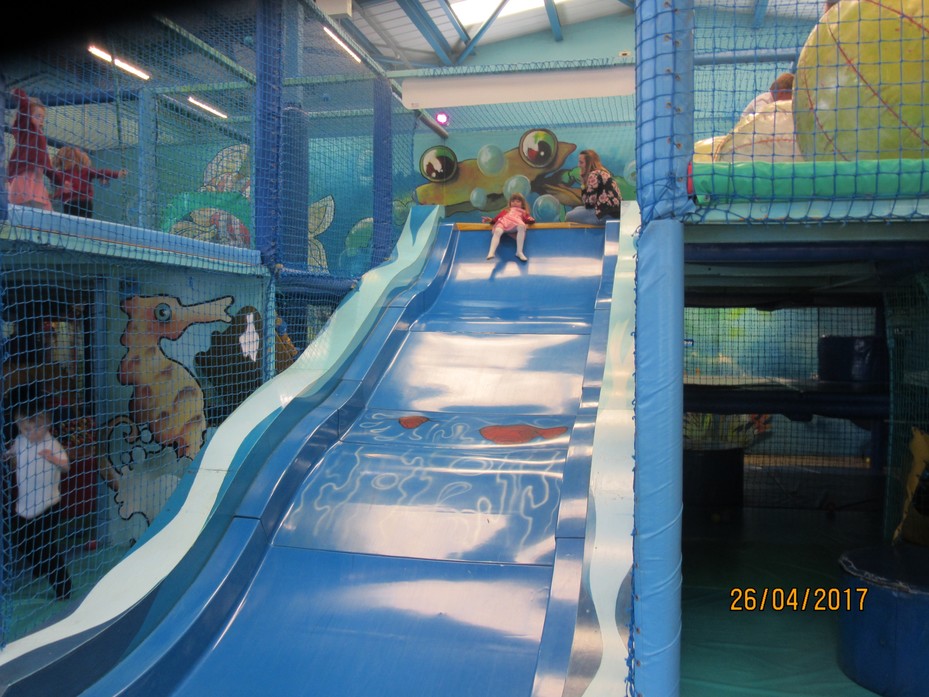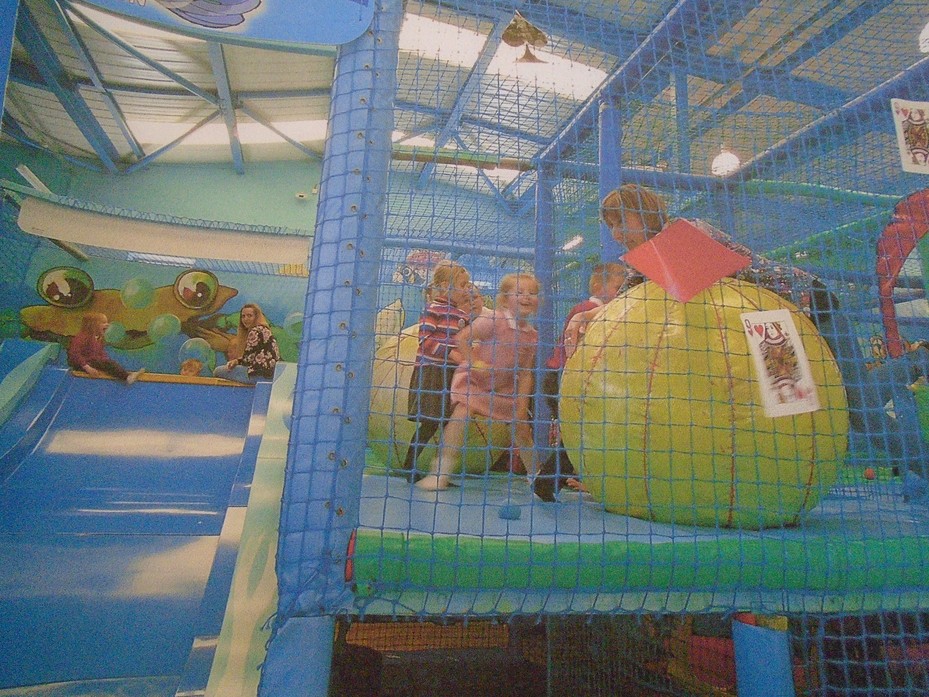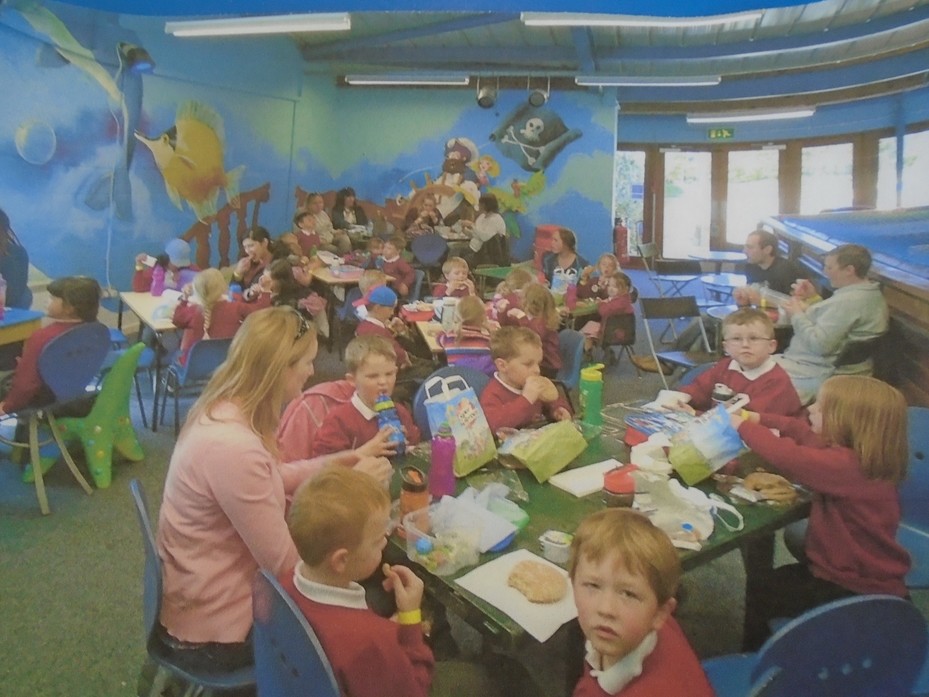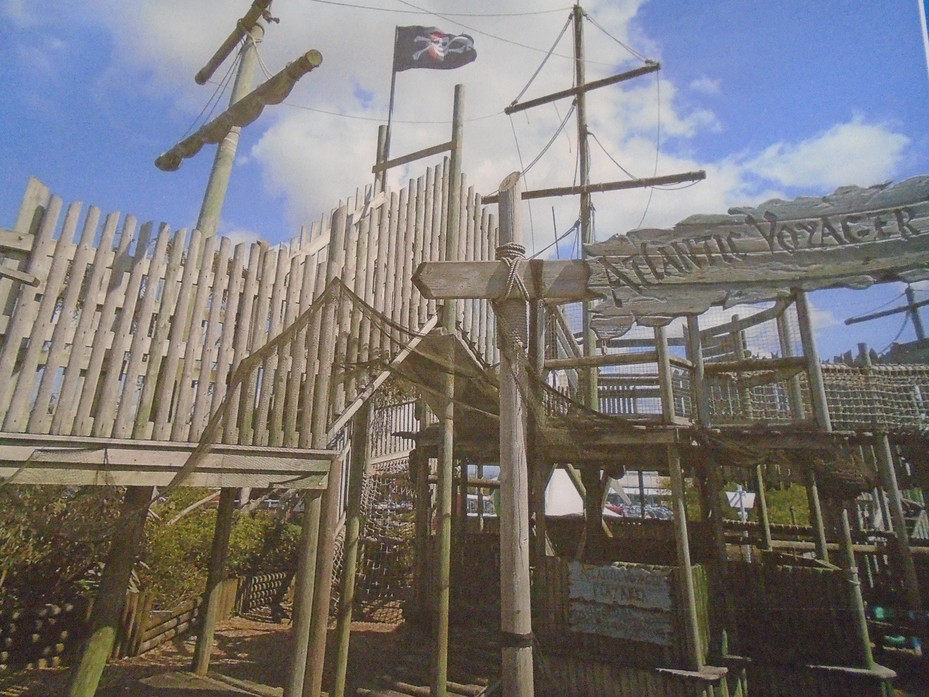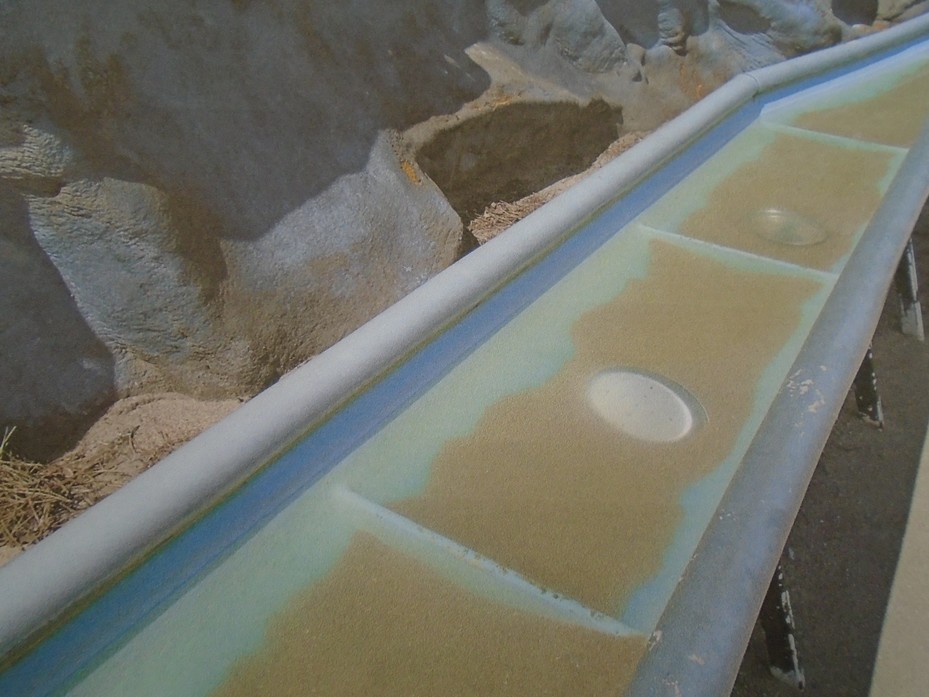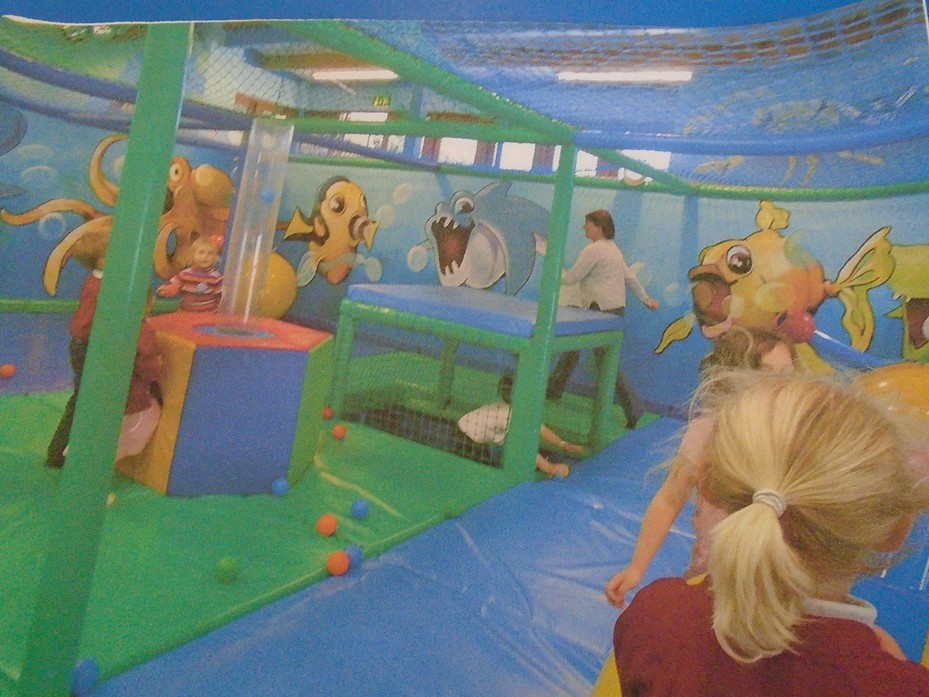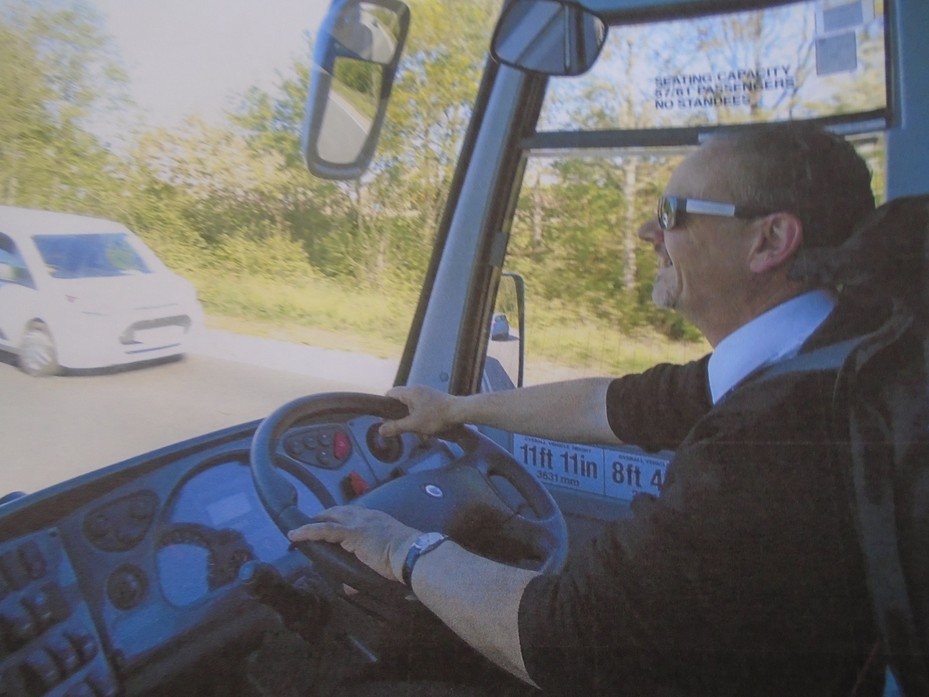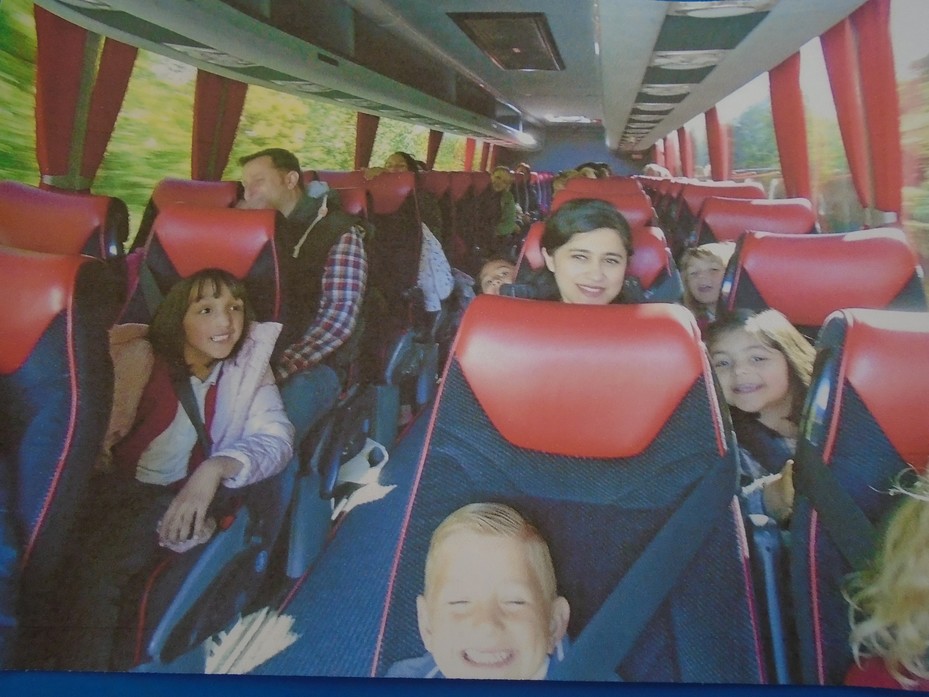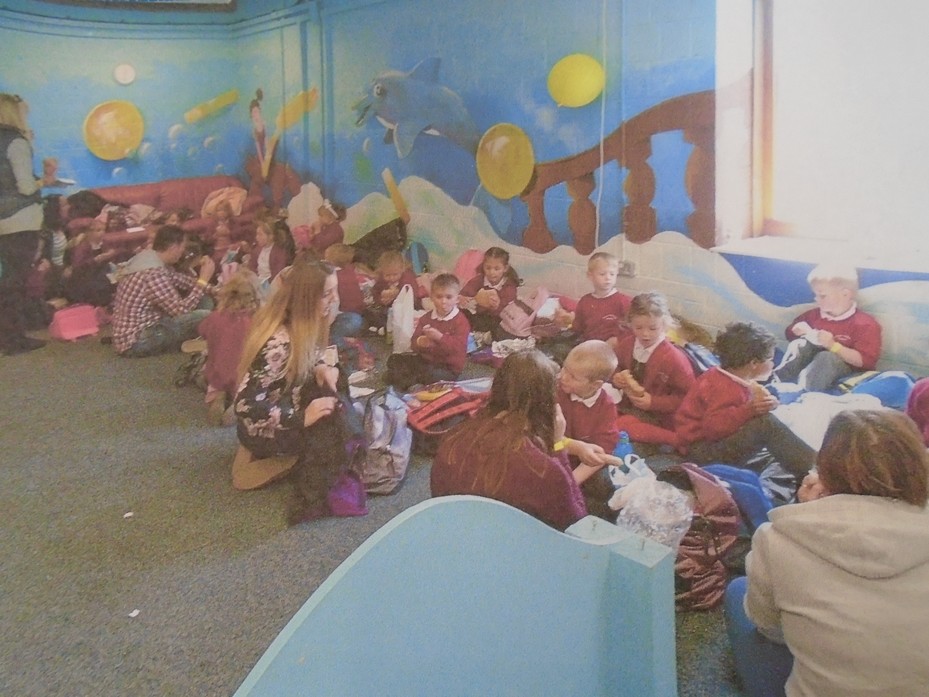 Our trip to Rosemoor 2017
In the second half of the summer term the children went on a trip to Rosemoor to learn more about plants and flowers. They took part in a wonderful rainbow workshop making the colours of the rainbow by collecting colours from different flowers. We also found time for some playtime on the ship and in the brash too!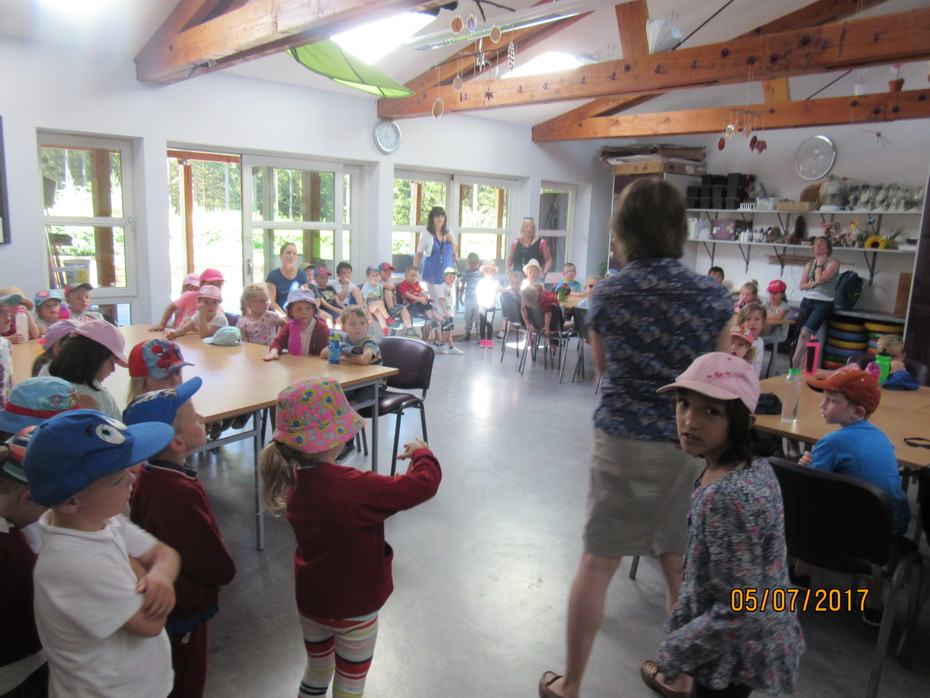 Learning about flowers and plants!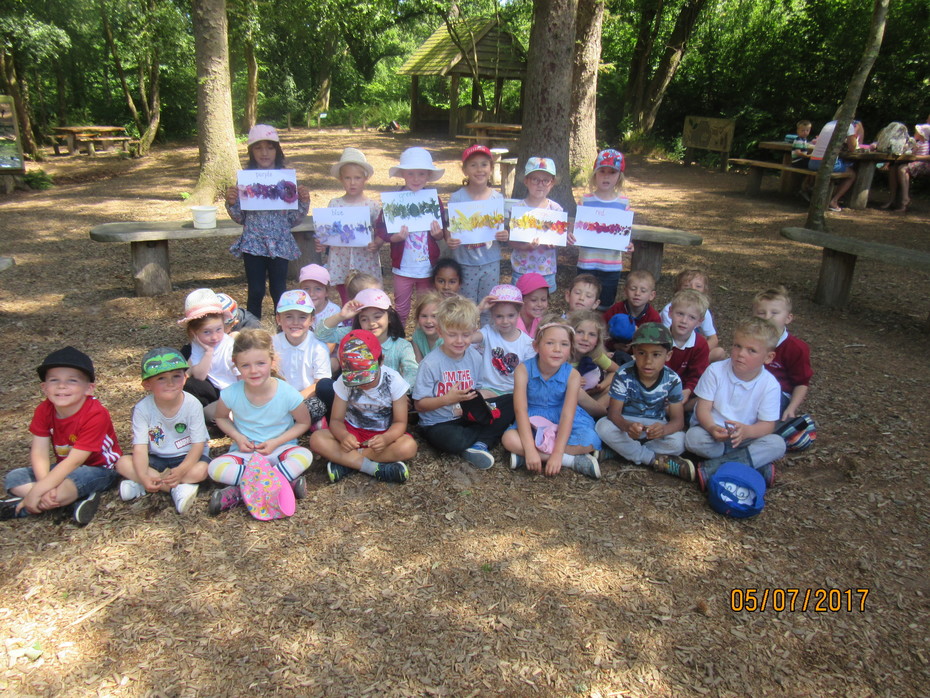 Look at our rainbow!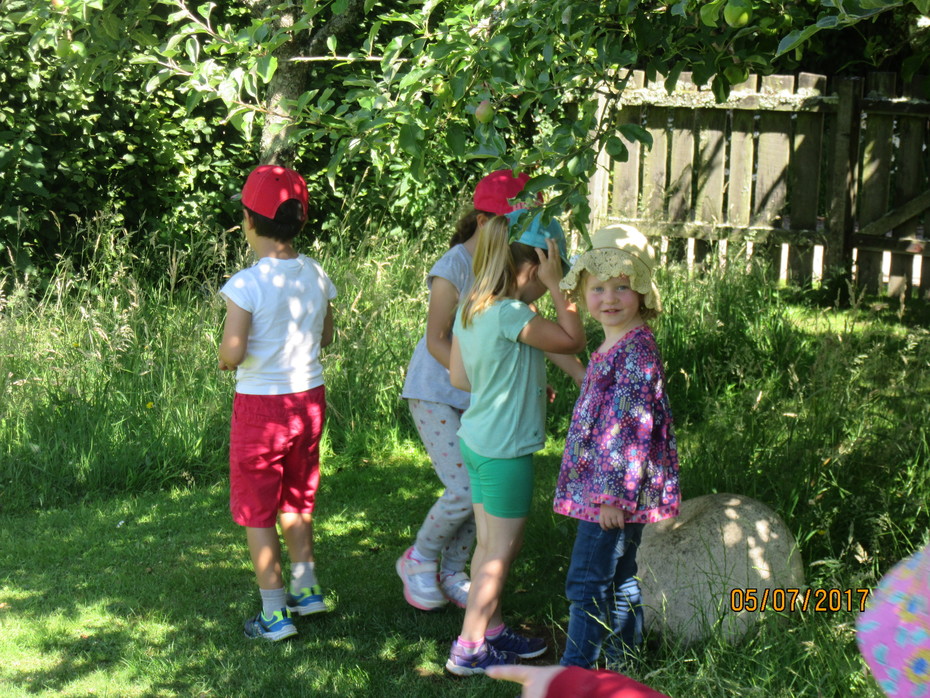 Looking for colours of the rainbow on a flower hunt!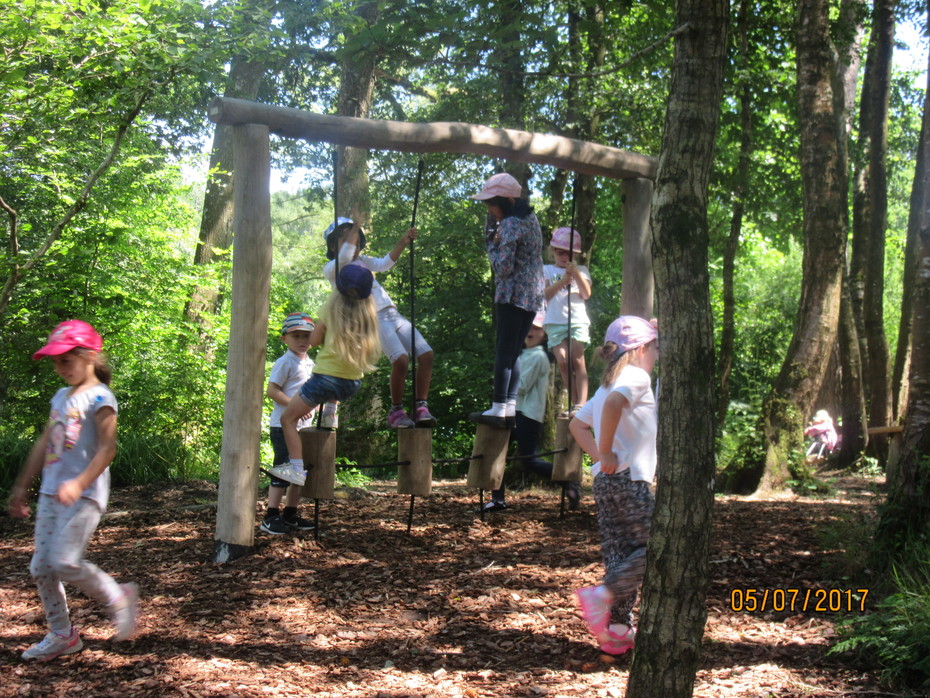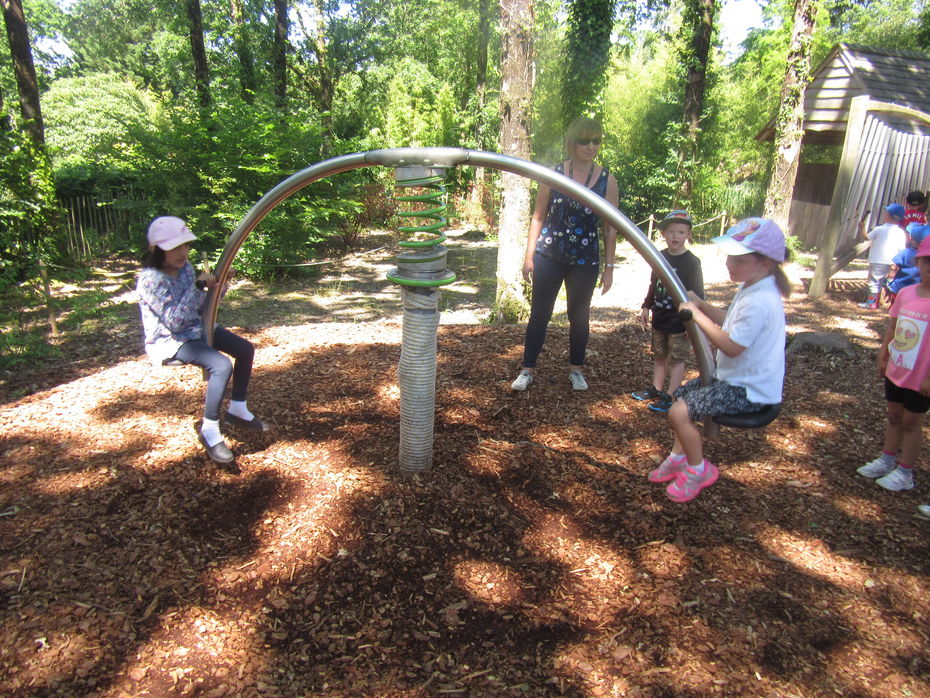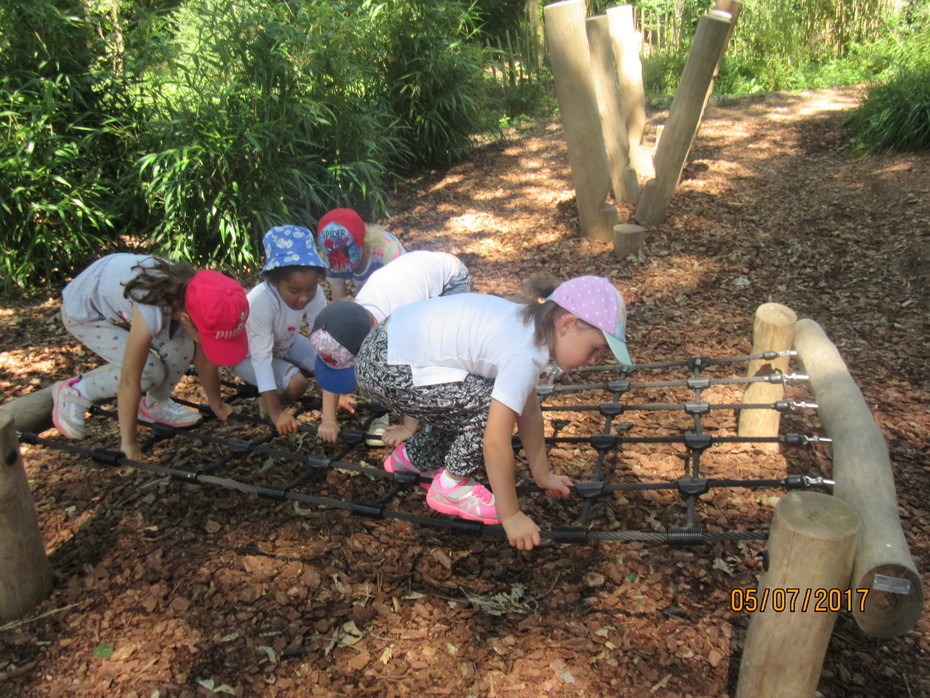 Time for some play!
Spring 2017
This term our topic is 'Journeys'. The children have been learning about the journey Handa makes in the story 'Handa's Surprise'. They enjoyed trying some of the more unusual fruits and learnt to use adjectives to describe them.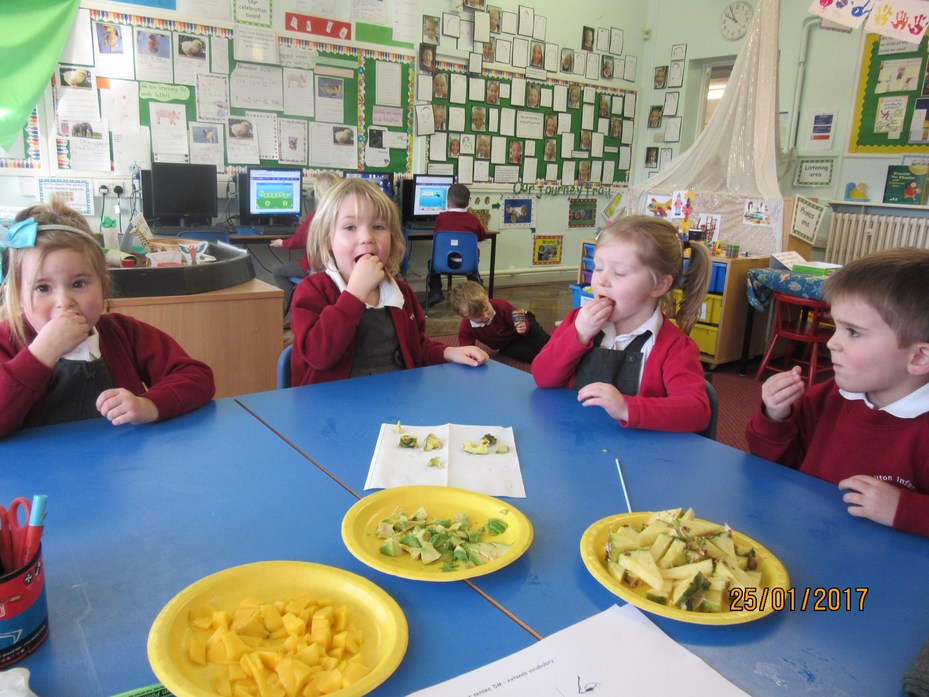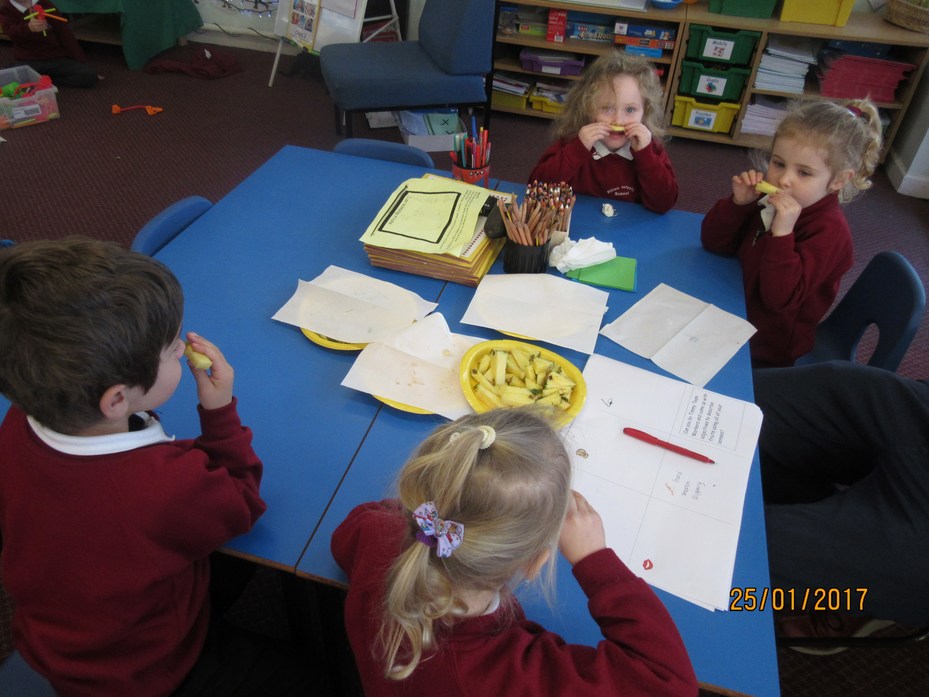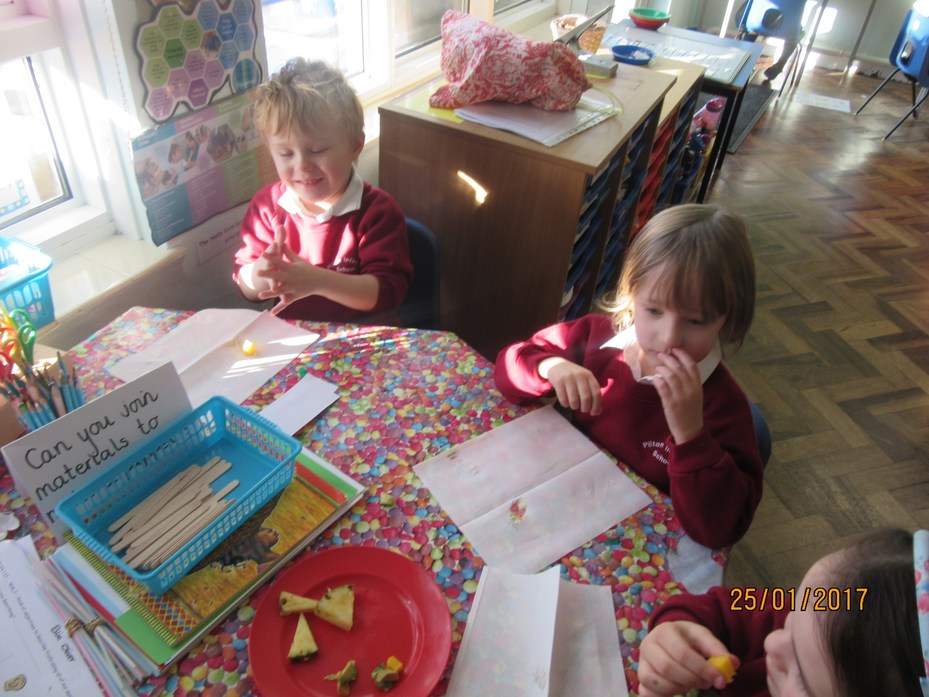 Christmas 2016
Look at the fun we had in our Christmas role play grotto!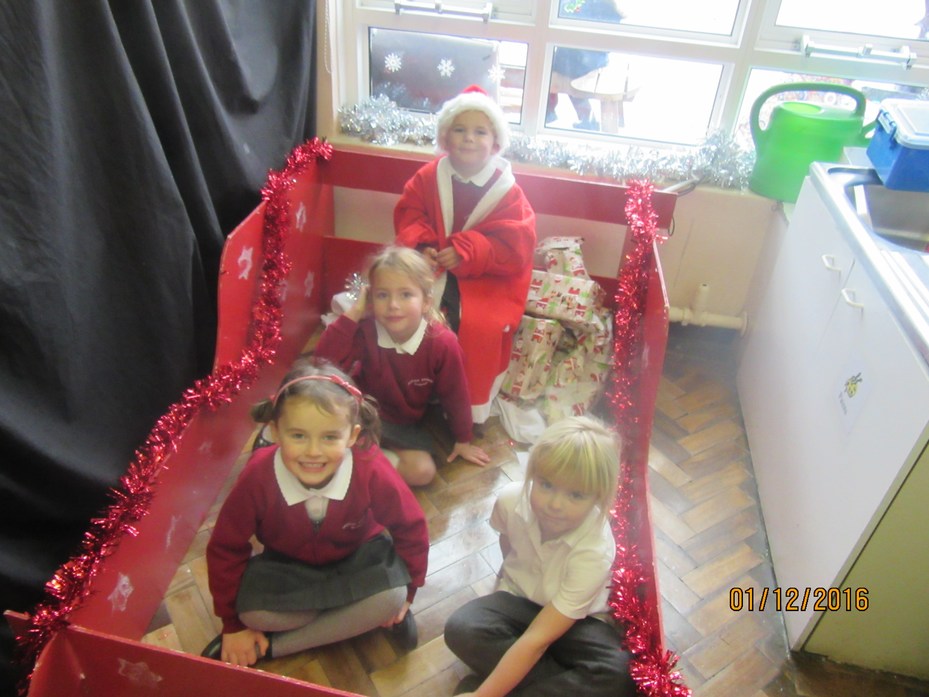 The children were amazing in the Nativity show! See below the fantastic photos!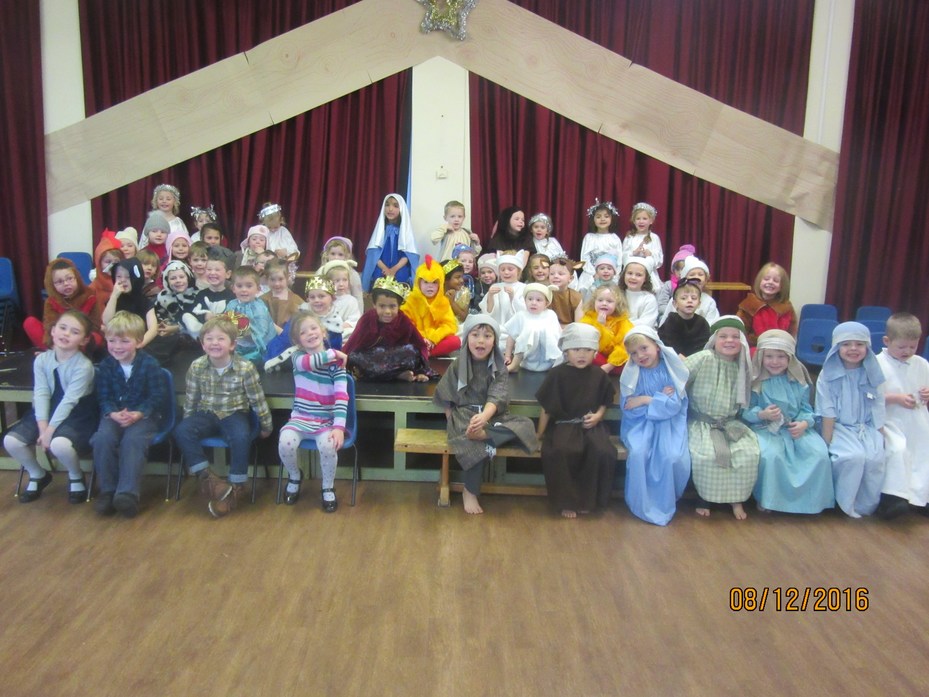 Scroll down to see all the things we've been learning as the year has progressed...
Parents Open Afternoon 2016
Thank you to all the parents that attended our open afternoon! It was great to see you all to celebrate your children's achievements! What a sunny afternoon we had too! Below are a few photos of the lovely afternoon we had!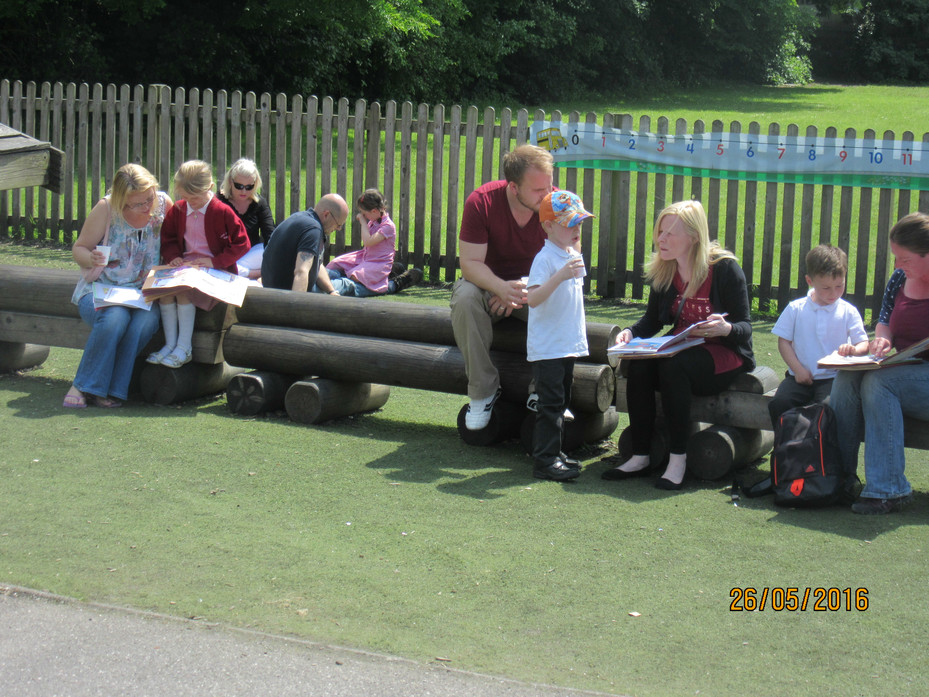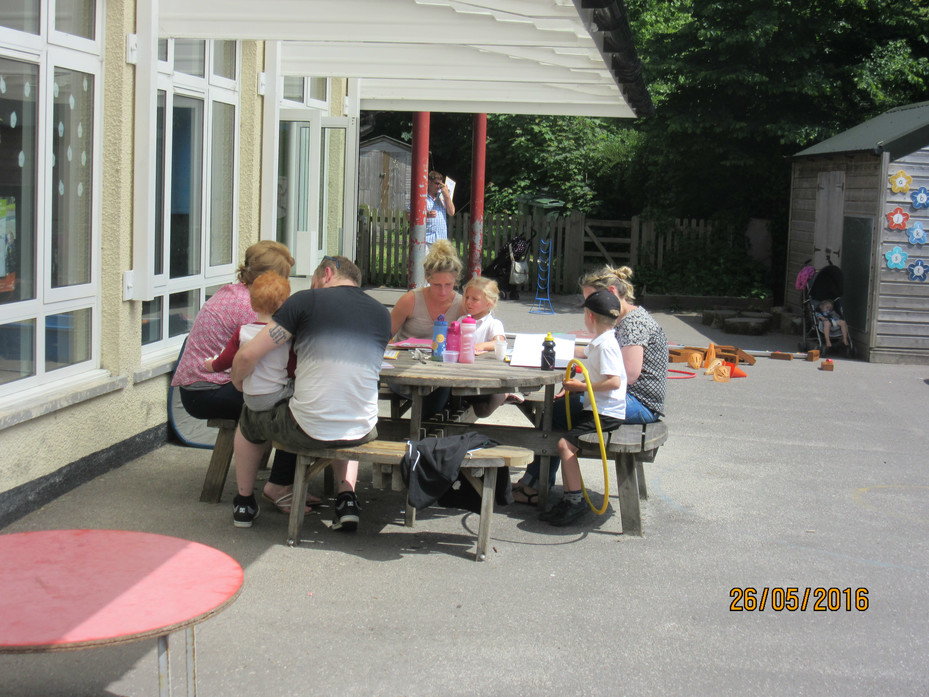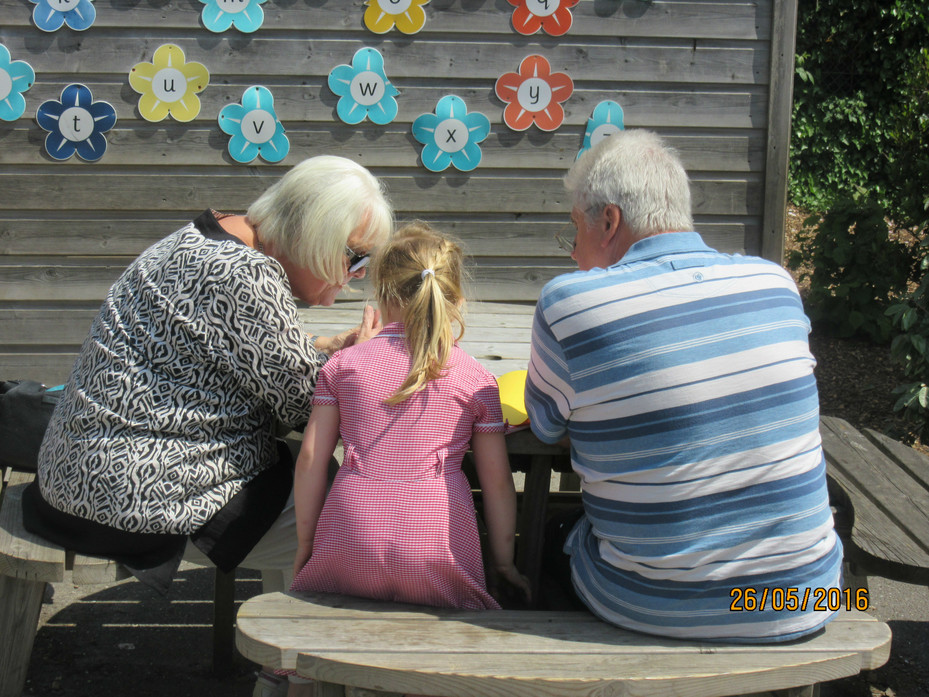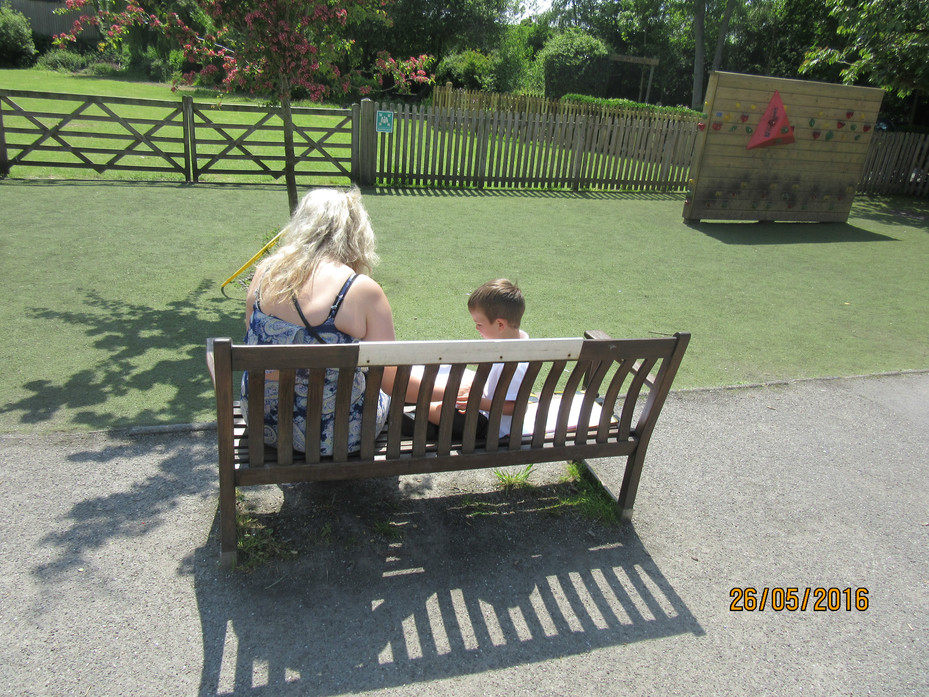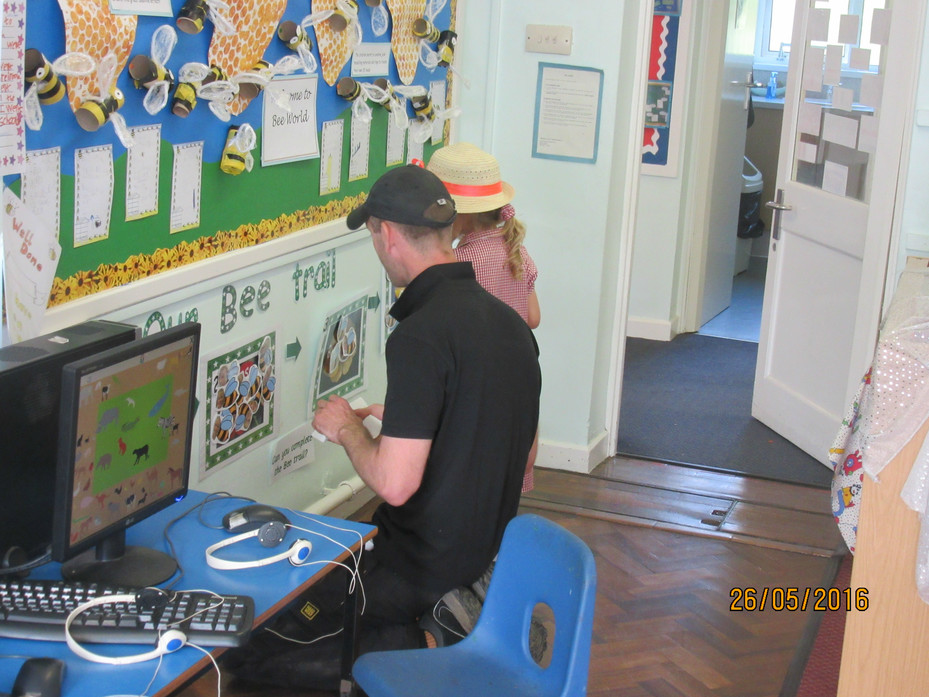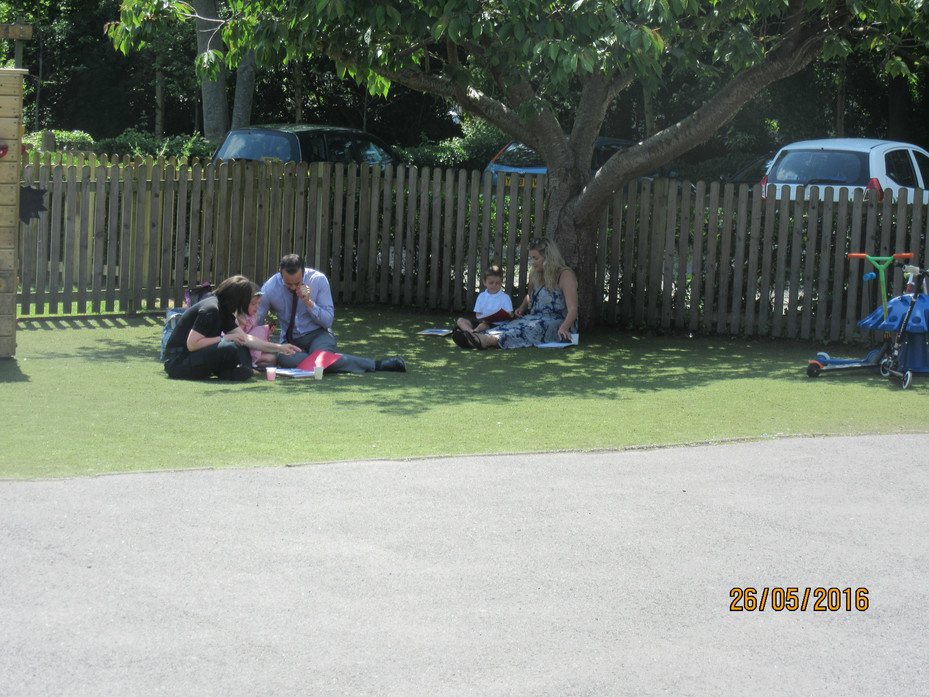 Photos of our Honey Farm trip April 2016
Reception 2015/16
Summer 2016
Our theme for the summer term 2016 is 'The Great Outdoors'. Through this topic the children will be learning about mini beasts with a specific focus on bees. We have organised a trip to the Honey Bee Farm during which the children will be taking part in building bug hotels, extracting honey and making candles. The children are very excitied about this trip!
Update on trip! The children had a fabulous day and were exceptionally well behaved! See photos of our trip above!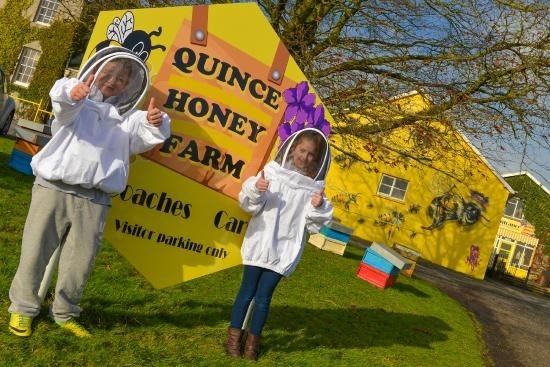 Story Telling April 2015
On Monday a story teller called David Heathfield came and shared his stories from all around the world! The reception children enjoyed 3 stories including 'The Ananasi story' and 'The Island of the Sun'. He brought story telling to life and the children were fantastic at joining in.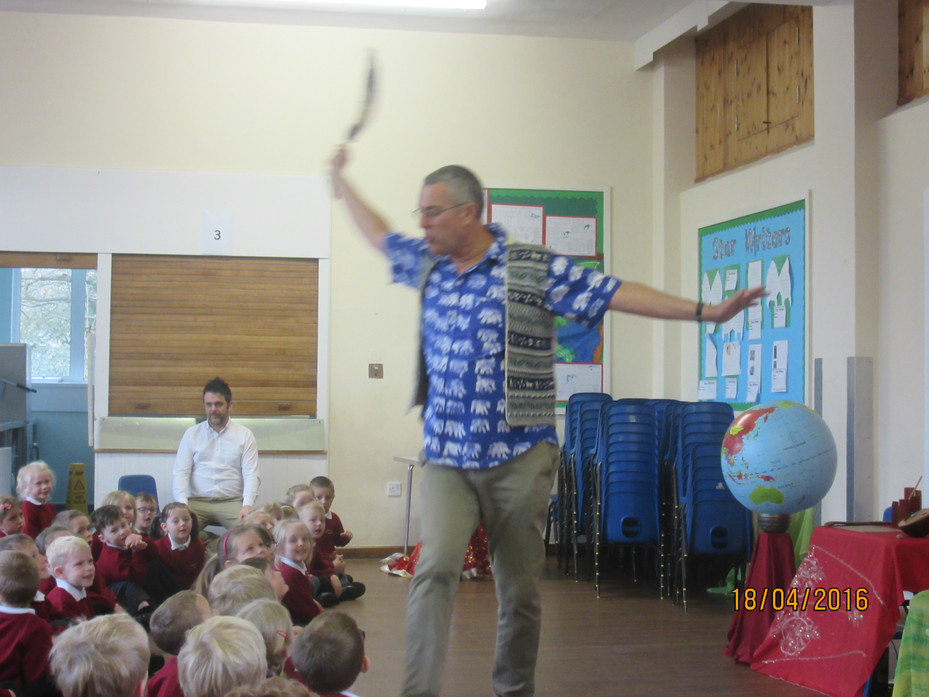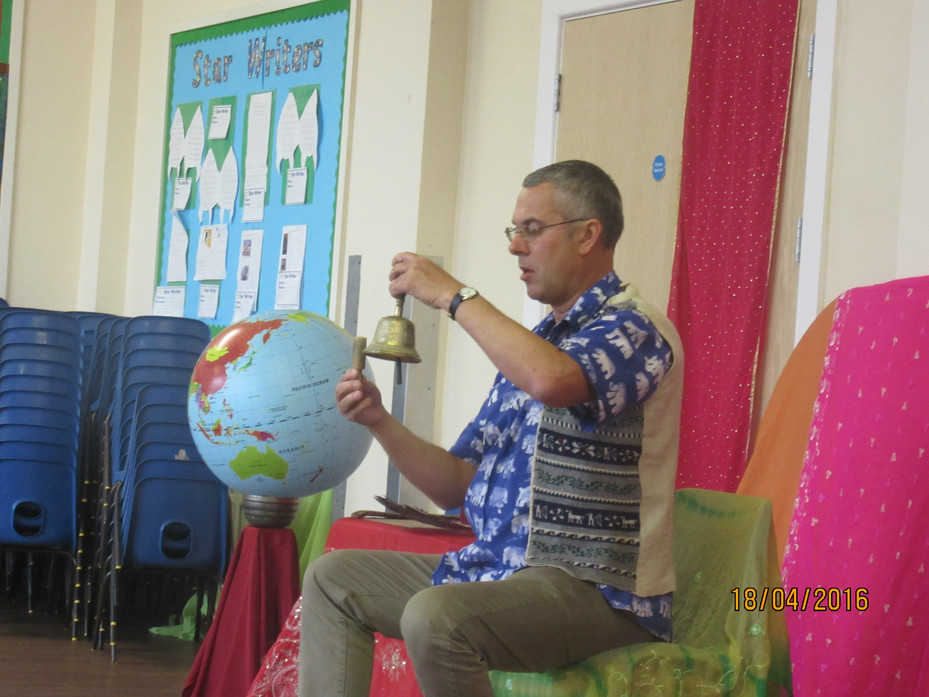 Spring 2016 events
Here are just some of the events the children have taken part in this term!
World Book Day
The reception children celebrated World Book Day by getting dressed up as their favourite book character. The children all looked fantastic and loved talking about reasons why they liked their book character so much!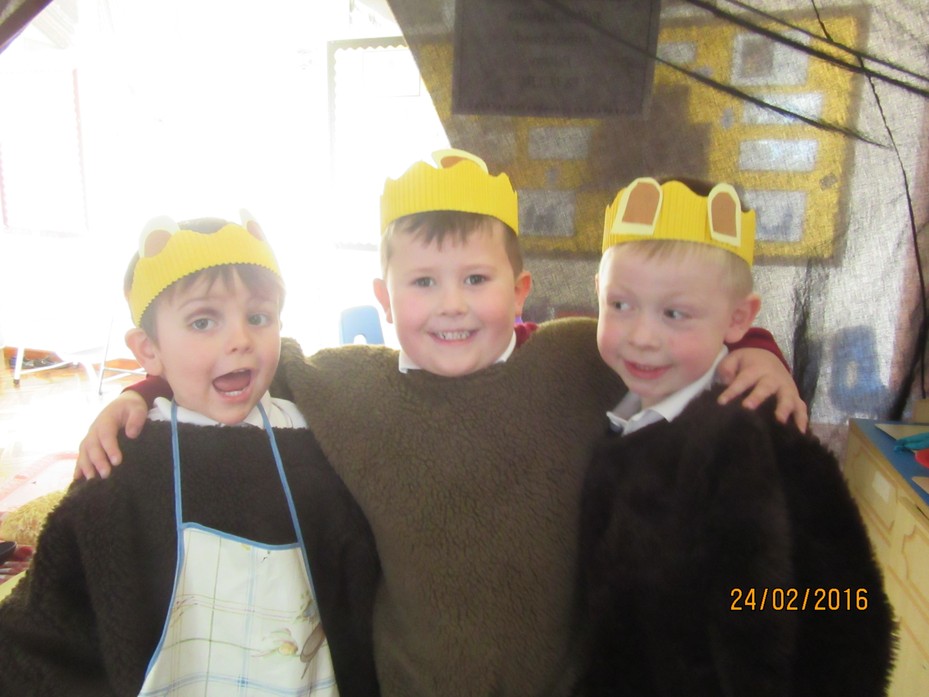 Sports Mile 2016
On Friday 18th March reception walked the sports mile around Pilton with the rest of the Pilton schools. They really enjoyed taking part and even managed a little run! Well done to all those who took part and for your kind donations, we raised lots of money for a great cause!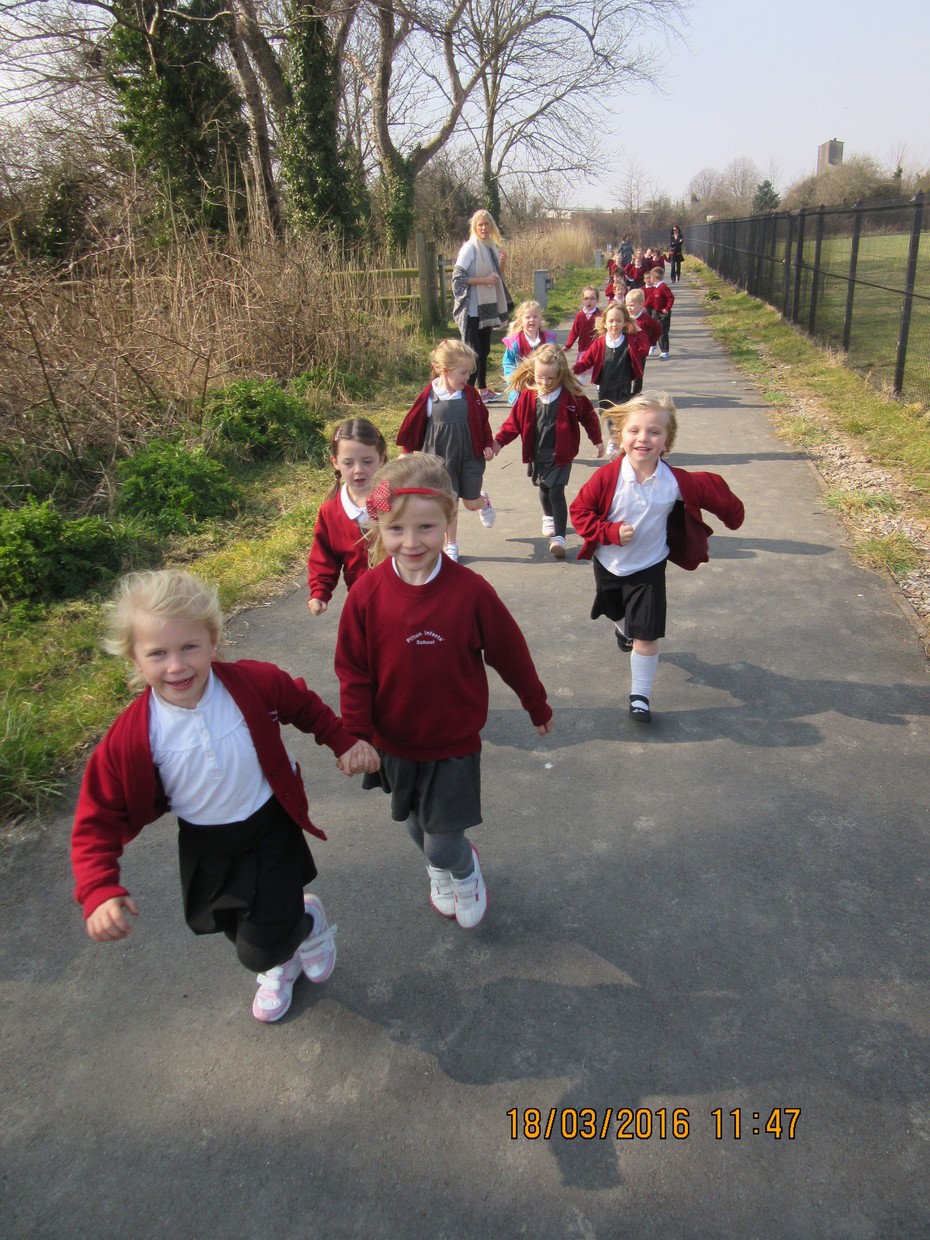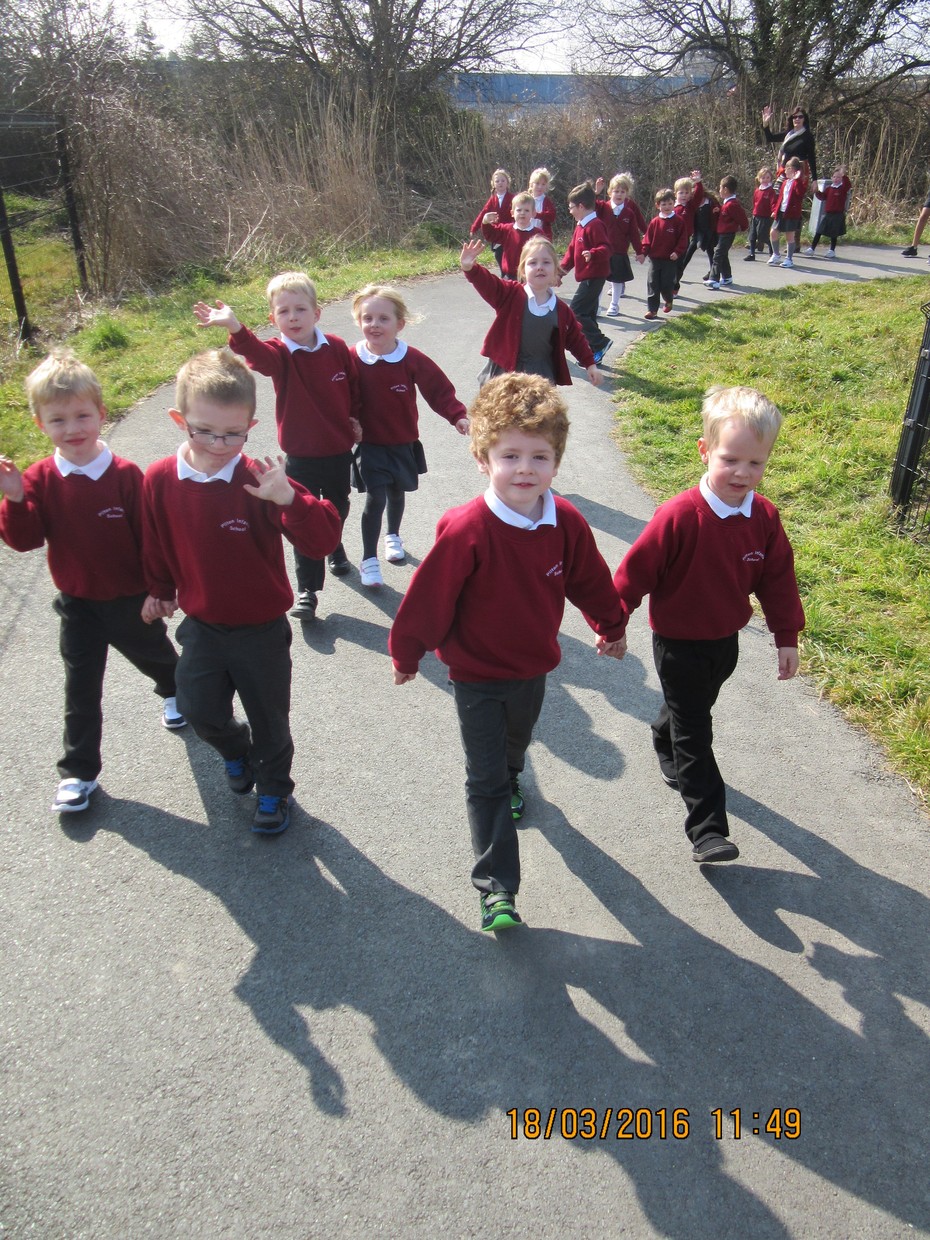 Tarka Tennis
The children enjoyed a Tarka Tennis taster session this term. Many children enjoyed it so much they attend the Tarka Tennis open day at the weekend.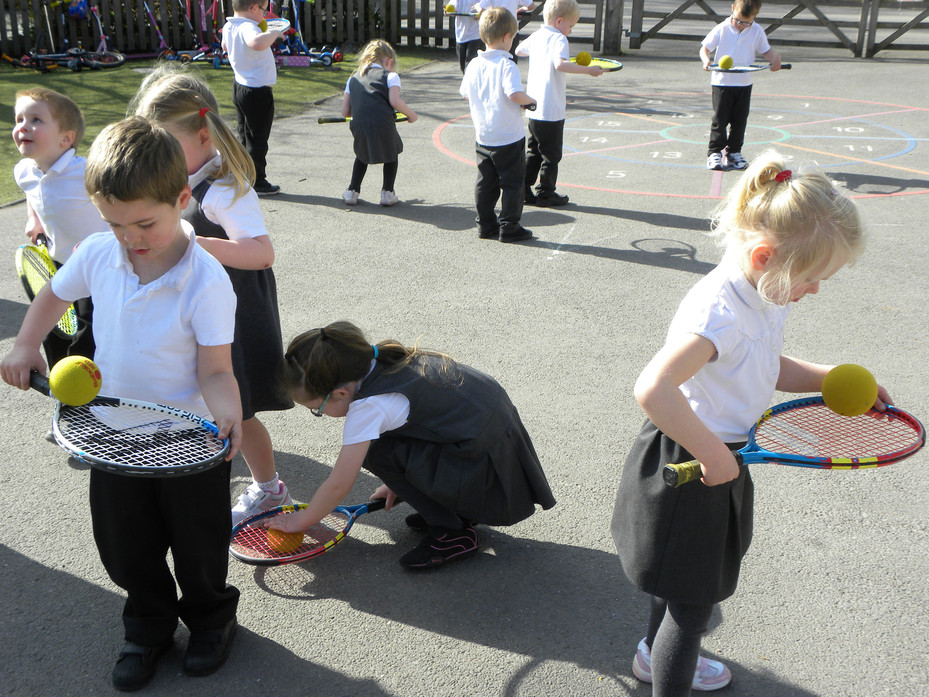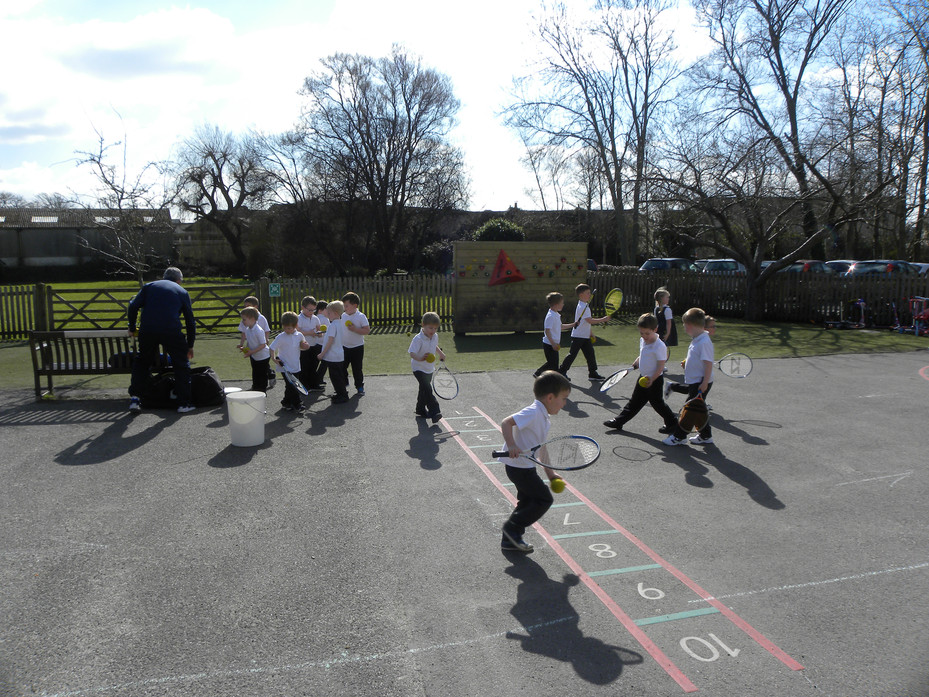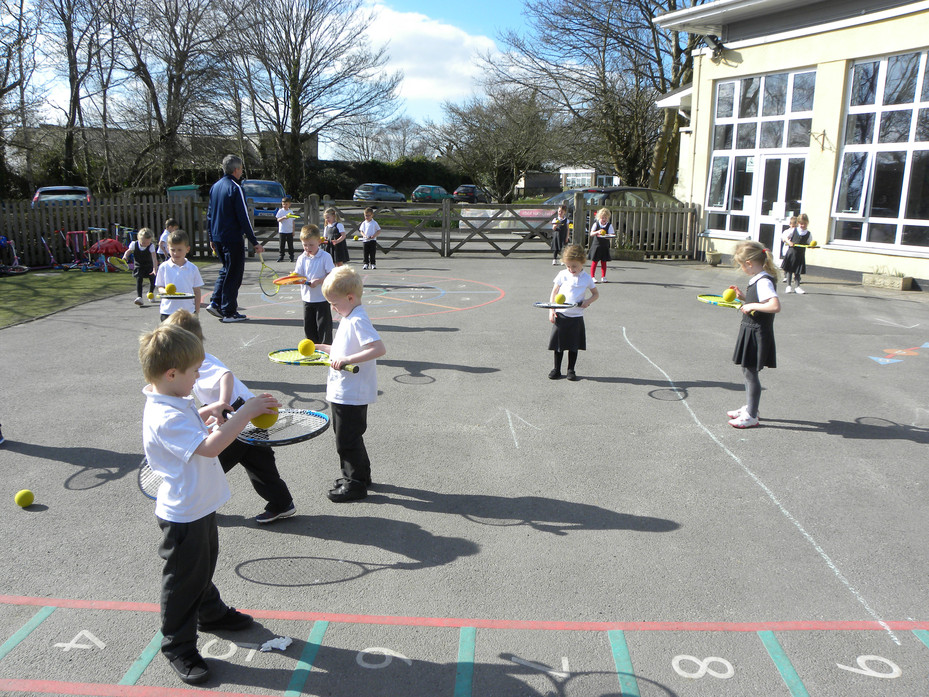 Autumn 2015 Christmas
Here are some photos from our fantastic Nativity performance! The children were all brilliant and did themselves and their parents proud!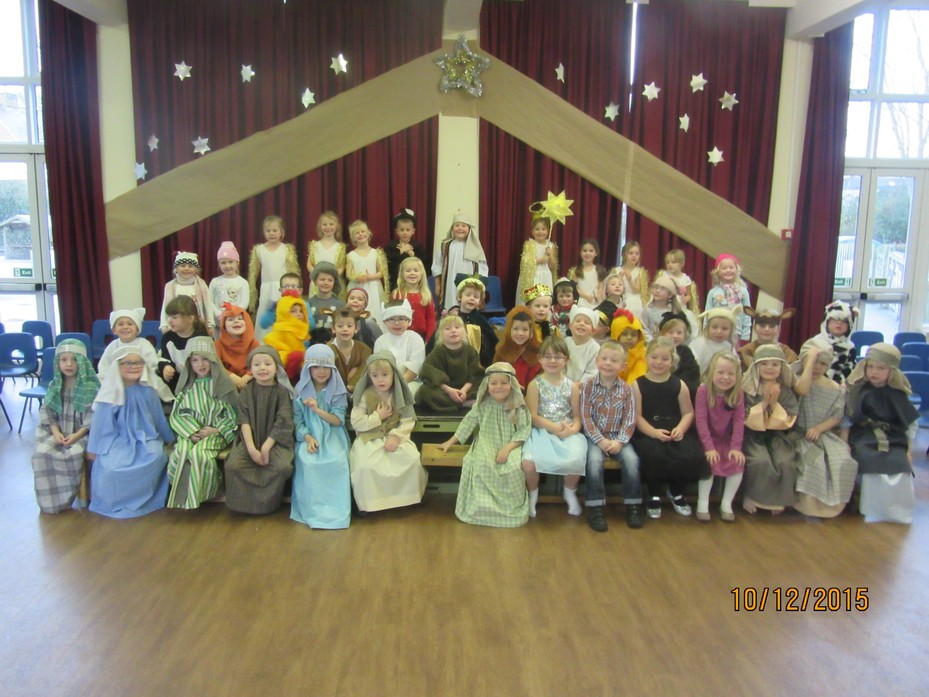 Reception 2014/15
Our theme for the autumn term is Explorers. The children began by exploring their own environment around school. The children then learnt the story of the bear hunt. They enjoyed going on a real bear hunt and learnt how to sequence and retell a story! We then innovated this story and created our own version when the reception parrot went missing. We called this the parrot hunt!
ACTIVE TRAVEL BREAKFAST
As part of our work with SUSTRANS to promote active travel, we held an active travel breakfast on Thursday 16th July. All children that walked, cycled or scooted to school enjoyed a free healthy breakfast. As well as this, SUSTRANS also provided the school with two brand new scooter pods to help the children store their scooters. Fancy dress was encouraged, and we were very pleased to have Councillor Brian Greenslade attend. Well done to the large number of children and their parents who travelled actively!
Our Teddy Bear Day
To celebrate our learning and work around bears we had a bear day! The children all brought a bear in to school and took part in lots of bear themed activities. This included learning to roll and cut a biscuit, counting out buttons for bear jackets, setting up a role play picnic and learning bear songs. The day ended with a teddy bears picnic!
Our Mini Beast Hunt
The children have been learning about mini beasts .This has included the life cycle of a butterfly. Reception took part in a mini beast hunt in our secret garden and learnt about where mini beasts live and how they move!
The Very Hungry Caterpillar
The children having been learning the story of 'The Very Hungry Caterpillar'. They have learnt to retell the story and use adjectives to describe the fruit. The other the day the children had a visit from the caterpillar and they learnt how to use question words to ask questions. These where some of their questions:
Do you prefer being a caterpillar or a butterfly?
What is your favourite fruit?
How did you make your cocoon?
How did the egg get on the leaf?
As you can see from the photos below they were very excited to meet him!
Independent learning in reception
The children have enjoyed accessing their independent learning environment both indoors and outdoors this term. Look at the photos to see some examples of independent learning.