Here are some examples of how we enjoy Science at Pilton Infants' School.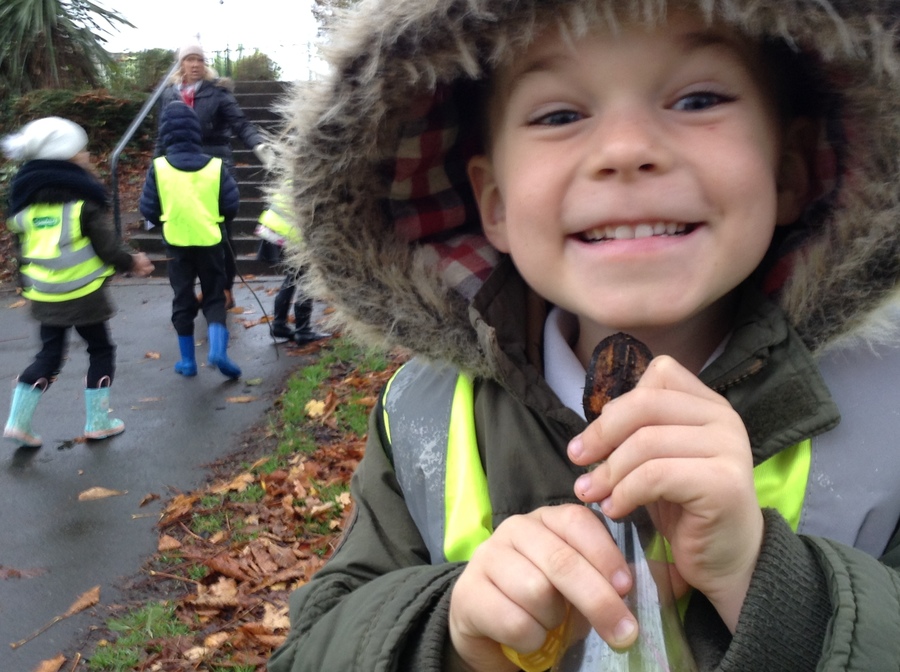 Seasonal Change
Year 1 went on an Autumn Walk. We hunted for signs of Autumn. We found conkers, coloured leaves and trees loosing leaves.
SCIENCE AT PILTON
Science is taught across the school through a variety of interesting and exciting topics. We link Science to the term's topic. Children will cover Plants, Animals - including Humans, Everyday Materials, Seasonal Change, Living Things and their Habitats and Uses of Everyday Materials.
Children are expected to develop scientific skills through asking questions, making observations, using equipment, observing closely, performing simple tests and gathering and presenting data.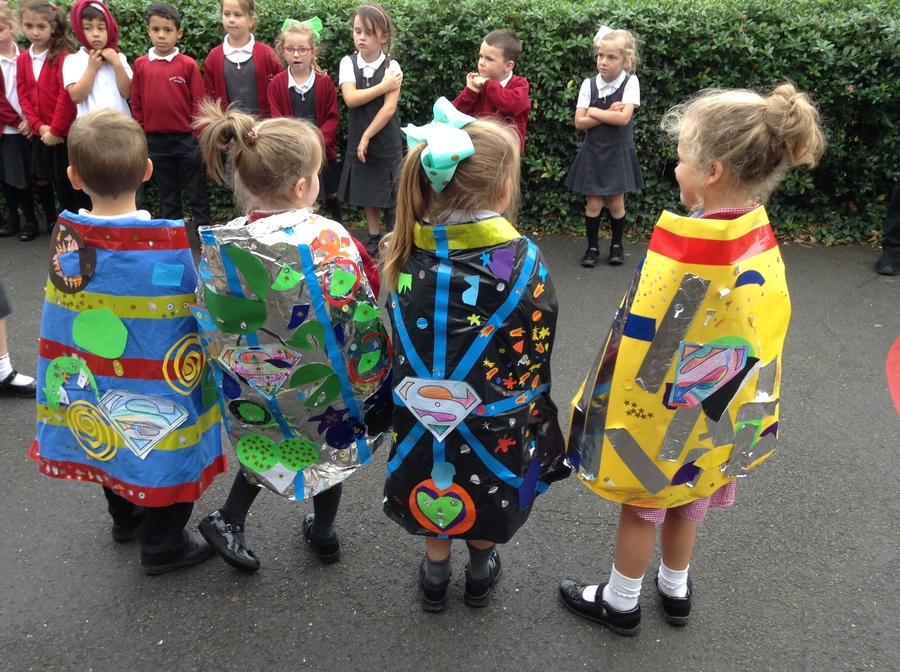 Materials
Superman and Supergirl asked us to help them design and make a new cape. It had to be strong, waterproof, fly well and look fit for a superhero. We had lots of fun testing our capes. The best material was the black bag. It was strong, waterproof and light enough to fly well.
Explorer Dome Visit
Each year group had a fantastic session with the team from Explorer Dome. The children learned about how magic was often clever science. The children learned about gravity, air resistance, chemical reactions and fire among other things. The dramatic explosions at the end were a highlight!