Home Learning Year 2
This page is for children who are staying at home following government advice and families who are self isolating. Children in Year 2 who are at home and well enough to do school work can use the ideas below.
To contact the teachers about any of the home learning, during term time and school hours, please use the following email addresses. We will aim to reply to you within two working days, assuming we are well.
Contact Mrs Ruddick at class6@piltoninfants.school Contact Mr Mortimer or Mrs Buckley at class3@piltoninfants.school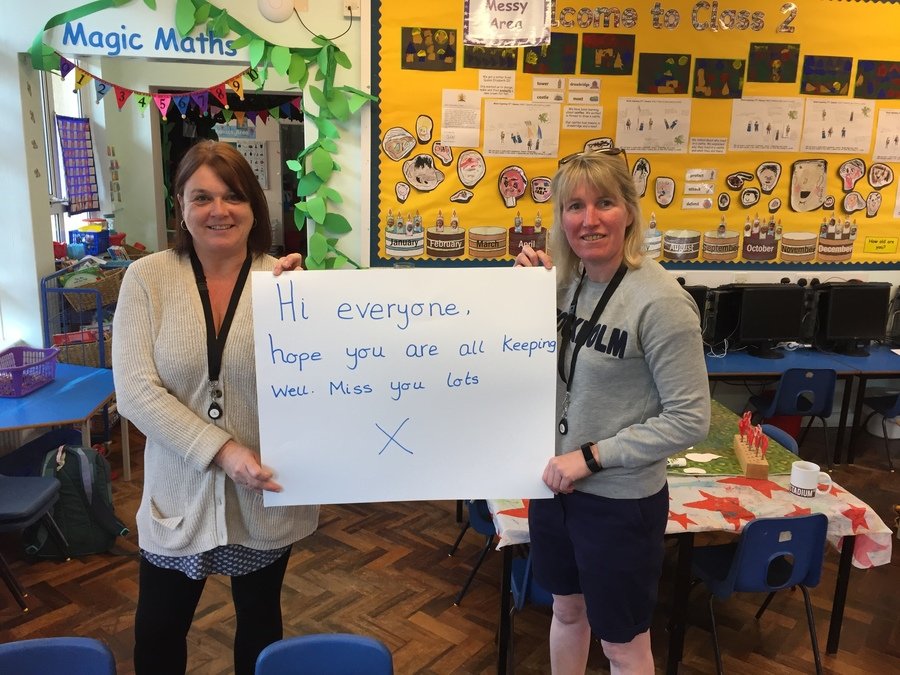 Outdoor challenge
The idea of this challenge is to get into the garden/backyard and get bird watching. If you have no outdoor space, watch from a window. Some of the best times to bird watch are early morning and early evening, and at this time of year, lots of birds will be building nests, so watch out for any birds carrying twigs in their beaks.
See how many different types of birds you can spot. Make notes about what they look like/ their size/ what they eat/ how they move and so on, then try to identify them using the poster below. If you can't find your bird on the poster, go to the RSPB website to find it (with the help of a grown up).
Once you've worked out which birds you saw, try and draw them and write a few facts about them. You could make a book, or stick them on your window to help you name them next time. Good luck!
Spelling week commencing 23.3.20
Try and find as many words as you can with the le spelling sound. These can be spelled le in little, el in travel, al in pedal and il in pencil. Watch the following clip for some tips: https://www.youtube.com/watch?v=wvNeBxVuXxI (Make sure an adult supervises any internet use).
Here are some examples for you to practise writing. Remember to have fun with the spelling games we learned like rainbow words and funny writing. Then write them in silly sentences e.g. The evil camel fell in a puddle.
Here are a few examples, but I'm sure you will find lots more!
le endings - apple bottle castle little muddle puddle purple table
el endings - camel squirrel tinsel towel travel tunnel
al endings – animal capital hospital metal pedal petal royal
il endings – pencil fossil evil nostril pupil
When you are reading this week, watch out for words with these patterns.
Children from the Tigers group in Class 6 and Cheetahs group in Class 3 should practise spelling Year 1 words from the word card that was sent home. (If your child was off and didn't get the pack, you can collect from the school hall when you are better).
English W/C 23.3.20
This week, your main challenge is to plan and write your own set of instructions to survive a journey through our Magical World.
Lesson 1 is to make a plan. Pick some settings and the creatures that you would meet in each place. There's an example below, and scroll down for a reminder of the different settings we made. There are ideas for the sorts of creatures you might find, but you can add your own ideas. I know some of you are keen to include Pokemon/ Harry Potter/ Minecraft or Sonic characters.
Lesson 2 - Spend some time speaking your instructions. Add interesting words to your plan. For example, how are you going to describe each setting or character to show that they are deadly and dangerous or safe and friendly?
Lesson 3 - Start your writing - What advice will you give to get safely through the world? There are sentence starters below to give instructions for things that are safe/ dangerous. Remember that starting a sentence with if can sound like a warning, threat or advice.
Lesson 4 - Finish your writing and read through carefully, checking for the things that Mrs Ruddick usually reminds you about. What else could you use instead of a full stop? If you have a green pen, use it to make corrections or improvements. You could also illustrate your story too.
If you can, ask a grown up to scan or photograph your work and email it to class6@piltoninfants.school for some feedback.
Maths w/c 23.3.20
This week can you investigate half. To find half, a whole has to be split into two equal parts.
Step 1
Cut some strips of paper or pieces of string. Fold each into two equal parts to find half. Can you label each as ½.
Step 2
Look at these squares. Each has half shaded red because a straight line has been drawn through the middle of the square.
Can you draw some squares in your maths book at home. Use the squared paper to help - make each side 4 squares long. Put a dot in the middle of the square then draw a straight line.
Step 3
Can you find half of a rectangle in the same way. Use the squared paper to help - make the short sides 4 squares long and the long side 8 squares long. Put a do in the middle of the rectangle then draw a straight line and shade in half (I'm sure your shading will be better than mine!)
Step 4
Half can be more than 2 parts.
Tom has cooked a big cake. He has cut it into 16 squares. He wants to give half the cake to his football team. Tom has thought of three ways of doing it. He has coloured in red the squares he will give to the football team. How many red squares are on each cake? How many white squares are on each cake?
Can you find more ways that he can do this. Draw a square with sides 4 squares long. There will be 16 small squares inside the cake. Colour in the squares he can give the football team for it to be half.
Think about... How do you know you have shaded half? Do both sides of the cake need to look the same?
What is the same about all your solutions?
Step 5
Can you use some objects at home to find half of these numbers - 10, 12, 14, 16, 18, 20.
Can you write a number story for each. For example. Tom has 12 chocolate buttons. He eats half of them. He has 6 left.
Reading - Please continue to read with your child daily. This could be them reading to you or you reading to them. Sign up to www.oxfordowl.co.uk for free to access free e-books.
Spelling - Please practise the weekly spellings. Learning the words and applying them in sentences.
Spellings w/c 16.3.20
hear

here

one

won

quite

quiet

to

two

too

sun

son

their

there
Maths - Week commencing 16.3.20
We are starting our learning on fractions this week by understanding 'whole' and 'part'.
We started with the whole being one e.g. a carrot, apple, piece of paper. We moved on to wholes being more than one e.g. a tray of 6 cakes - the 6 cakes are the whole; a box of chocolates.
We then looked at fractions as equal parts.
Things you can do at home...
1. Look at fractions as equal parts.
- Have some strips of paper or lengths of string of different lengths. Can your child find how to fold them into 2, 3, 4 or 8 equal parts?
- Have some sheets of paper, e.g. A4, post-it notes or any size really. How many ways can your child find to fold or cut a piece of paper into 2 equal parts?
- I have made 3 equal sized cakes. I have thought of 3 ways to cut them into 4 equal parts. Can you show why I will get the same amount of cake if I have one part of either cake (you may want to cut the pieces of paper up)?
How many other ways can you find to cut the cake into 4 equal parts?
2. Practise the 2, 5 and 10 times tables. Your child can write them out and then explore them practically using toys, coins, pieces of pasta, marbles, pebbles etc. For example, ask them to show why: the 10 times table is double the 5 times table; the five times table is half the ten times table; multiples of ten are all even; multiples of 5 alternate between odd and even.
- If they know these times tables can they write the division facts for each, e.g. if 10 x 4 = 40 then 40 ÷ 10 = 4 (40 divided into groups of 10 is 4 groups) or 40 ÷ 4 = 10 (40 shared between between 4 gives 10 each). They could also make up number stories to match. For example, 40 sweets shared between 4 friends gives each friend 10 sweets.
English - Week commencing 16.3.20
Over the past week, we mapped and learned Instructions by Neil Gaiman. You can view it at the following link: https://www.youtube.com/watch?v=dWRvqO1MjIs
The children then worked together to create a setting for their magical world. The pictures of these for each class, can be found below.
This week, we've started learning about how we can use adjectives to describe characters within a setting. We tried to find interesting ways to describe characters to make them sound friendly or scary. Look at the two sentences below as an example (the adjectives are underlined):
1. The witch has green skin, wonky teeth and a black hat.
2. The evil witch has disgusting green skin, a wicked smile and a midnight black hat.
We decided that simply describing colour, in number 1, did not make a character sound friendly or scary. Number 2 has more carefully chosen adjectives which make the character sound more scary.
We created the list of possible adjectives below.
Then we played a guessing game. Mrs Ruddick wrote lists of clues and we had to guess which character she was describing - these are below - can you guess which she was describing? Then we wrote our own clues.
This week:
Can you try and write your own clues, describing characters in the picture. Try to choose adjectives which make the character sound scary or friendly, using our list to help you. Once you have written them, ask someone in your family to read your clue and see if they can guess which one you have described. Can they write clues for you?

Draw your own creatures/monsters/characters. Can you describe them and their faces to make them sound really scary or friendly?

Make your own Mother's Day card for your Mum (or a special woman in your life like step-Mum, Nanny etc). Can you list all the things you want to say thank you for? Decorate the front with a pretty picture.
Which of the characters above are being described in these sentences?
I have green skin, a pointy nose, an evil smile and a black hat. What am I?
______________________________
I am half human, half beast. I have a turquoise scaly tail and rosy pink cheeks. What am I?
______________________________
I have a long black robe, sharp finger nails and lips as red as blood. What am I?
______________________________
Topic Work
RE - Can you find out why Christians celebrate Easter? Draw some ways that Christians celebrate Easter time.
ICT - If you have access to a tablet, download Pic Collage. Always supervise your children when going online. Create a pic collage for Mother's Day, changing the background, adding stickers, doodles, a selfie and some text.
Science - Can you make a poster about the importance of washing your hands after using the toilet or blowing your nose and before eating?
PSHE - In Jigsaw, we've been learning about how our bodies feel when we are stressed/ worried and relaxed. Draw a picture of a place where you would feel safe and relaxed. It can be a real or imaginary place.
Art - look at some flowers (real or the photos below). Do all flowers look like the cartoon flower? Do they have the same number of petals/ shape of petals/ colours? Try to draw some flowers, looking carefully at the shapes.
Other activities to do while you're at home:
Play board games - if you don't have any, make up your own.
Share stories - register with Oxford Owl for access to free e-books.
Watch the weather forecast - can you find Barnstaple on the map of the UK?