Home Learning for Reception children
If your child is well enough to to learn at home here are some activities to continue their learning while they are away from school. The most recent home learning is at the top and will be added to each week. General home learning can be found by scrolling further down.
If you need to contact the teachers about any of this home learning during term time please use the email addresses below. We will aim to reply to you within two working days if we are well ourselves.
To contact Miss Welby please use:
To contact Mr Daunton please use:
Home Learning 27th March
Design an Easter Egg.
If you can print or draw the egg and then put your own design on it, please send them to us if you can, we'd love to see them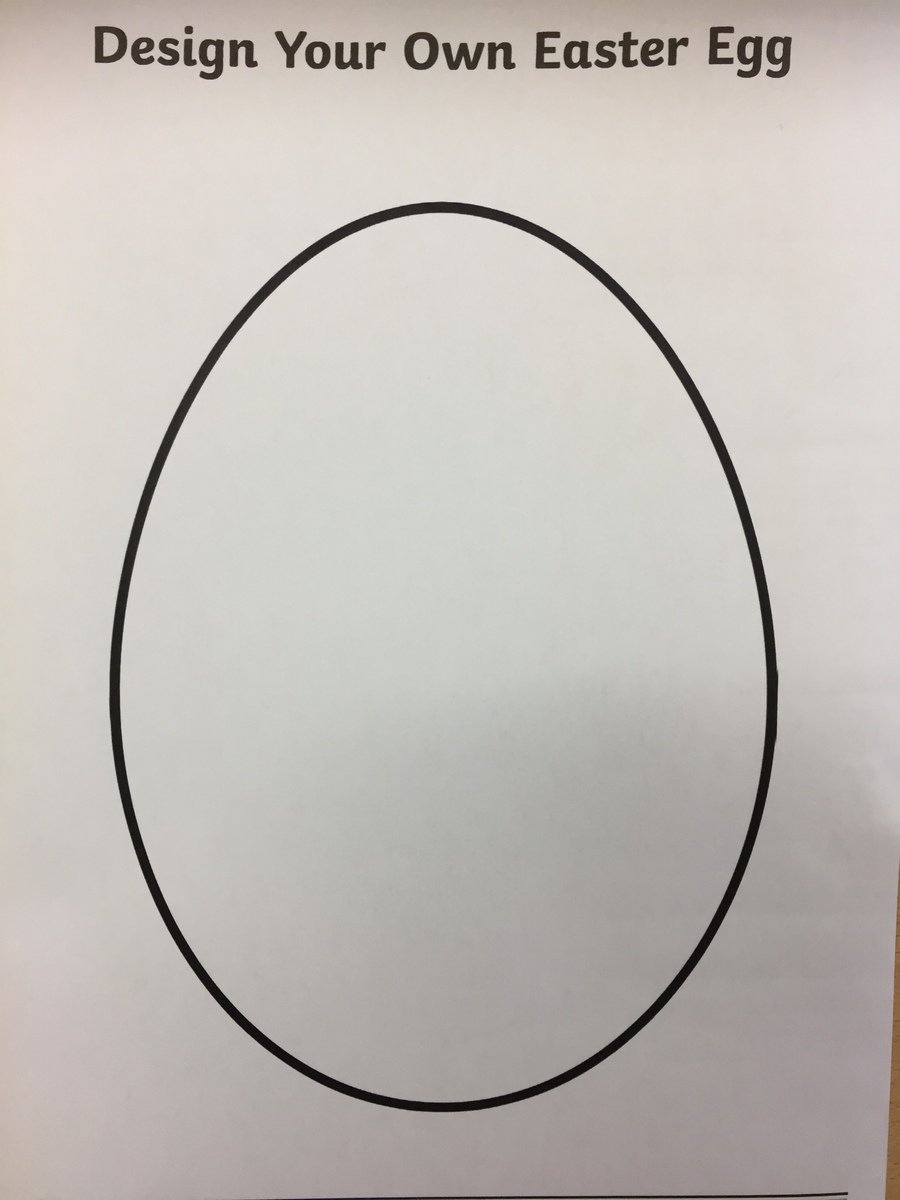 March 26th Painting rainbows.
Be a stay at home Superhero!
Follow the link below for a short story you can use to help explain to your child what is happening in the world and what we can do to help.
Home Learning 25th March
Over the last couple of weeks at school we learnt about traditional tales and enjoyed learning the story of The Three Little Pigs. Below is a photo of the text map we used to help us remember the story. Please have a go at retelling the story at home and practice writing parts of the story. Don't forget to use your phonics to help you spell each word and remember your capital letters, finger spaces and full stops. We would love to see any photos of your writing.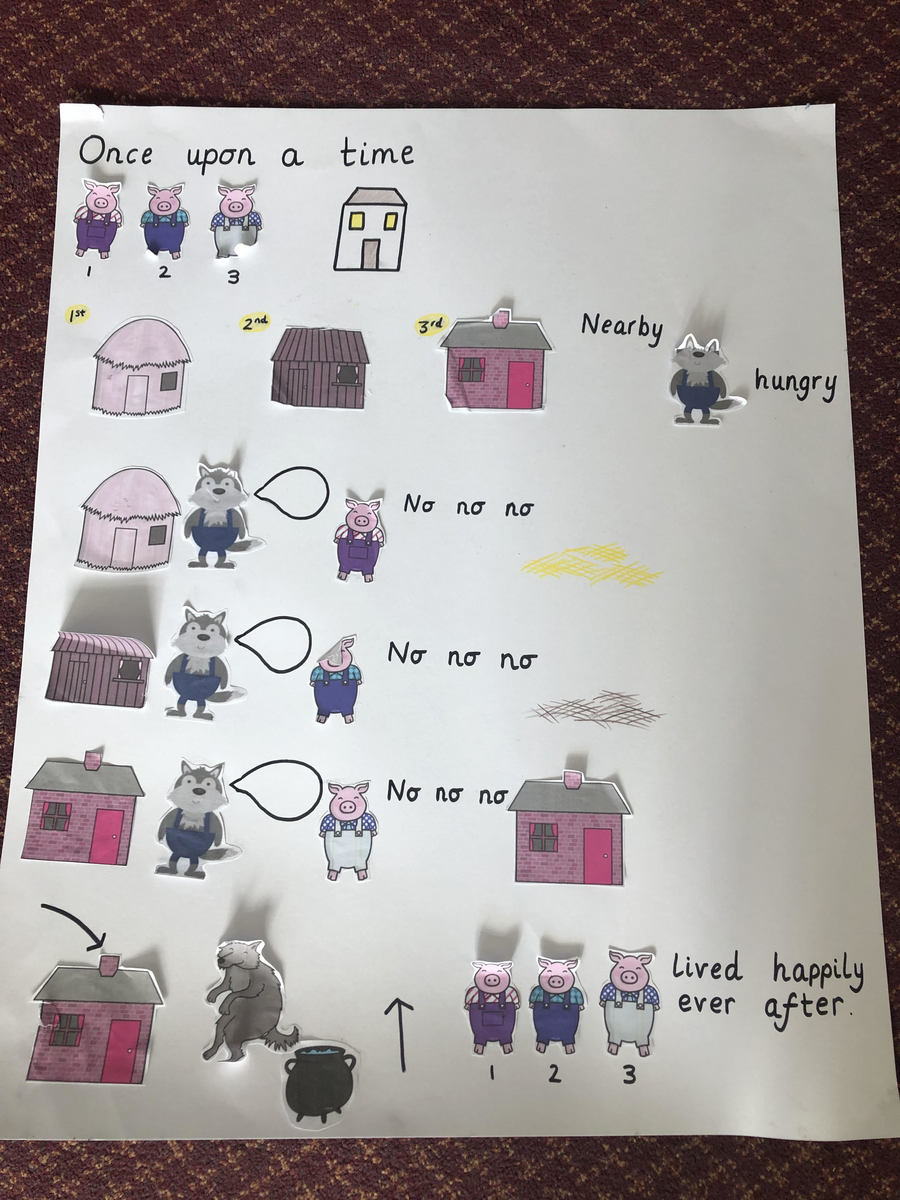 Home Learning Maths and English Week Beginning 23rd March
In Maths, please complete the frame below. Gather 10 objects, use the large part part whole model below and place the 10 objects on the top circle, then share the 10 objects between the bottom circles. Then use the smaller part part whole frame to record onto. The example sheet shows how to do this in more detail.
The frames are below, if you do not have a printer, please copy by hand:
In writing this week we would like you to practise the correct letter and number formation. The document below shows the correct formation and starting place for the numbers and letters. Please encourage the children to use the correct tripod pencil grip:
https://www.theschoolrun.com/video-the-dynamic-tripod-grasp-for-better-handwriting
Here are the formation documents, please work through lower case, then the numbers and then capital letters:
General Home Learning
Reading
Please continue to share stories with your children. Stories are a fantastic, fun way to improve vocabulary, develop story language and enhance a love of books. If you are looking for books that are graded by colour like our school books (Pink, Red & Yellow), then please go to the Oxford Owls E-Book library and join the site to read books online, you can find these here:
https://www.oxfordowl.co.uk/for-home/find-a-book/library-page/?view=image&query=&type=book&age_group=Age+3-4&level=&level_select=&book_type=&series=#
Phonics
Please continue to practise the sounds in the phonics packs. Use the sounds to build words, sounding out and blending the sounds together is particularly important at this time of year. We practise phonics daily at school.
Phonics games
Phonicsplay is available for parents for free while schools are closed. There are games your children can play online (please supervise) to help them practise their phonics.
https://www.phonicsplay.co.uk/
Username: march20 password: home
Writing
Practise writing the letters using the handwriting formation sheet to ensure the letters are formed correctly.
Practise writing the numbers from 0-20 using the number formation sheet to ensure the numbers are correctly formed.
These formation sheets have been put in book bags again for your convenience.
You can keep a daily diary, writing a sentence or two everyday. The camera words we have been learning are as follows; I, to, go, the, he, she, they. Please try to use these as much as possible in the writing. When we are writing we have have been starting our sentences with a capital letter, using finger spaces in between every word and ending the sentence with a full stop.
Maths
In maths we have been adding 2 groups together to fund a total. We have been using dominoes and 2 dice to do this, adding both sides of the domino and throwing 2 dice and adding them together. We have been drawing the dots and then counting them to find the total. We have been learning about doubles, so if you have a double domino or throw double dice point this out.
Topic
Our topic this half term has been houses. Our focus story has been the Three Little Pigs. You can make houses at home. We are going to make houses from junk and cover them in different materials to see which are waterproof or not.
Movement and Mindfulness
Please check out the following websites for ideas for physical activity:
You can join Go Noodle for free and then work through different activities to get points
https://www.youtube.com/user/CosmicKidsYoga
Cosmic kids yoga has many activities
Play
A great deal of our learning happens during purposeful play in our indoor and outdoor independent learning areas. We realise that you may not have the range of equipment available at school but we normally have a range of the following types of activities available; large physical (hoops, bikes, balls etc), water activities, sand activities and a large building activity. On the tables we provide activities which encourage social interaction, such as puzzles, board games etc.