School Council 2018-19
The elections for school council reps are underway. We will be back shortly with more information...
School Council 2017-18
The school council is made up of children from all four KS1 classes. This year they are working on the following:
Improve the appearance of the outside of the school: The children understand that the new fence is important for keeping children safe but they would like to make it look more friendly. They will ask their classmates for ideas on how we can achieve this. More information soon....

We are fundraising for Twinning Toilets - see details below.
Gardening
At the beginning of the year, the children planted some bulbs. When we came back after Easter, the planters were full of colour! What a lovely way to brighten up the school!
Ellie wrote to Tesco asking for blank CDs so we could decorate the school fence. Her letter is below along with the reply from Tesco. Well done!
Thank you to all the children for their amazing designs. Well done Amy and Louis in Class 6, Jake in Class 5 and Millie in Class 1. These are the winning entries below. We hope to have these on the school fence as soon as the rain stops!
Design Competition.
Thank you to everyone who's been collecting plastic bottle lids for us - keep them coming. We want to create a mural to decorate the school fence and we need your help. Children are invited to submit designs by colouring in the sheet below. Keep it simple and bright and return to school by Friday 23rd February. The winning design will be chosen by the school council and will be turned into a mural. Good luck!
Toilet Twinning
The school council worked hard to raise money for the Toilet Twinning charity. We raised a total of £197! This enabled us to sponsor three toilets and buy toilet roll. See more information about how we raised this money below. Here are the toilets we sponsored:
We had "Spend a Penny" Day where all the children donated money for the Toilet Twinning charity. In assembly, the school council performed a poem and we watched a film about a school in Uganda who have benefited from the charity. We also announced the winners of our hand washing poster competition:
Toilet Twinning fundraiser part 1.
We asked the parents to donate a £1 and enter the Toilet Quiz. The answers are below.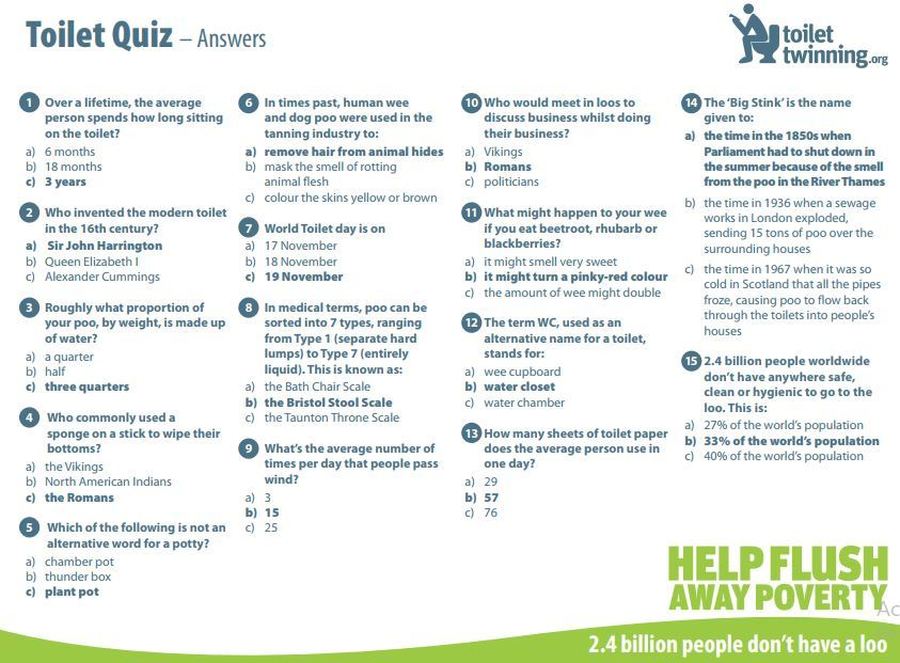 Gardening
The school council started our project to improve the appearance of the school. They worked together to plant pots and baskets so there are pretty pansies throughout the winter and cheerful spring flowers in the new year. It was a great way for the team to get to know one another too!
Every year, the School Council raises money to support a child through Plan International. We sponsor a little girl in Uganda called Anna. The money we raise helps her go to school.